BOOKS



Airlines of Asia Since 1920 by REG Davies (1997)
(Large chapters on CNAC.)

Airlines of Pan American since 1927 by Gene Banning (2001)
Gene's book has a large section about CNAC - with photos.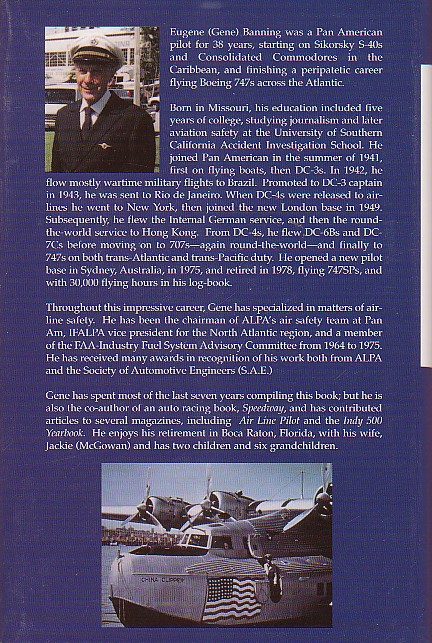 Gene's widow (Jackie) is selling this book.
The price is $45 plus the postage of $3.
Check's can be made out to me Minnie Banning
900 Ponce De Leon Rd #506
Boca Raton, Fl 33432
Tel 561-362-8879


---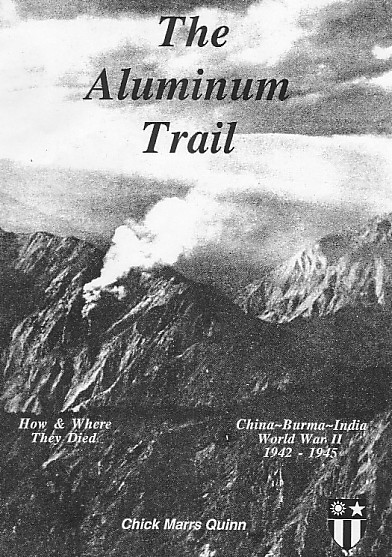 The Aluminum Trail (1989) by Chick Marrs Quinn (1921 - 2004)
This book is dedicated to 1st Lt. Loyal Stuart Marrs, Jr., Chick's husband, who was killed February 27, 1945.


---
Amphibian: The Story of the Loening Amphibian by Grover Loening (1973)


---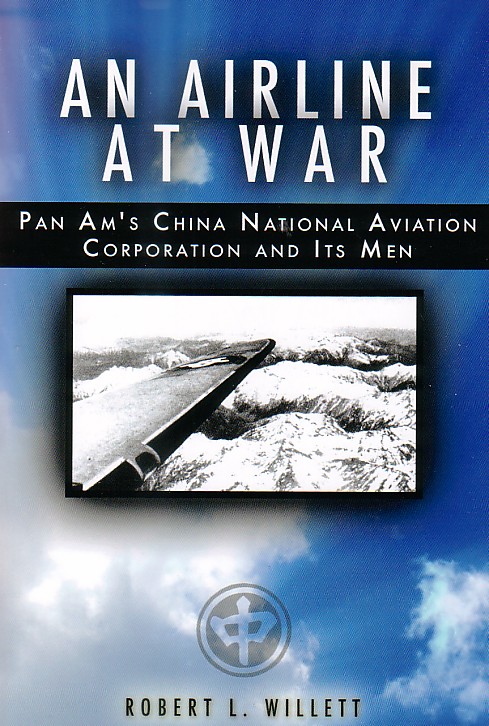 AN AIRLINE AT WAR by Robert L. Willett (2008)
(subtitled) Pan Am's China National Aviation Corporation and Its Men

Contact Bob Willett (willettr@att.net) if you would like a signed copy.


---
An American Saga by Robert Daley (1980)
(subtitled) Juan Trippe and His Pan Am Empire


---
Beyond Lion Rock by Gavin Young (1988)
(subtitled) The Story of Cathay Pacific Airways

Bombs Over Burma by W.G. Burchett (1944)
(Several mentions are made of CNAC in Chapter 2.)


---
CHENNAULT by Martha Byrd (1987)
(subtitled) Giving Wings to the Tiger


---
China Diaries by Louis Stannard (2004)
(A novel about CNAC, PanAm and a love story.)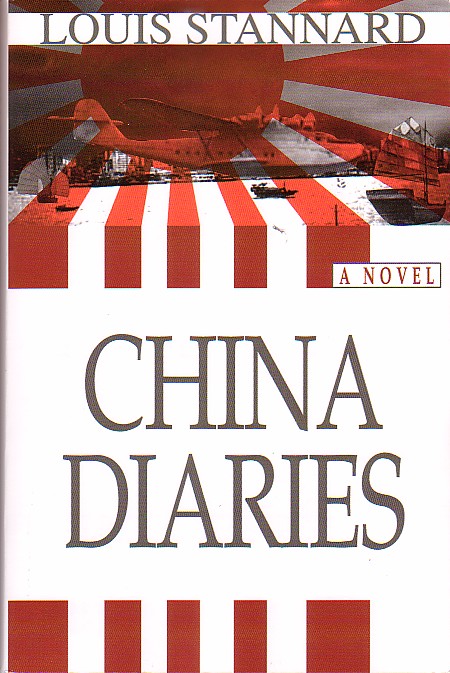 ---
China Fights For The World by J. Gunnar Andersson (1939)
(There are several references to CNAC in Chapter IV.)

China Hankbook 1937-1943 Compiled by The Chinese Ministry of Information (1943)
(Contains many statistics about CNAC.)

China Pilot (1995) by Felix Smith
(Smith flew for CNAC)
(subtitled) Flying for Chiang and Chennault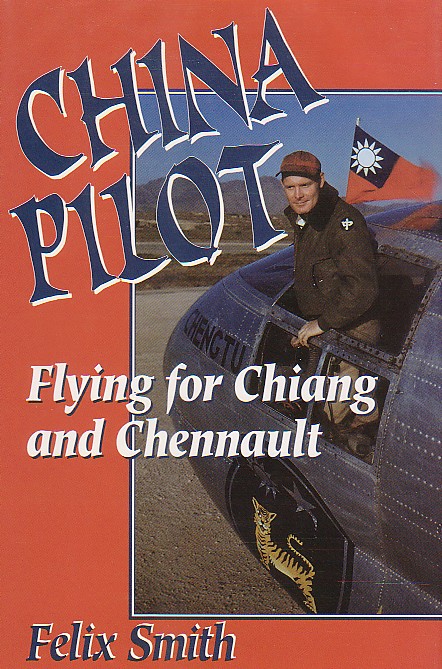 ---
The Chinese Air-Post 1920-1935 by Starr and Mills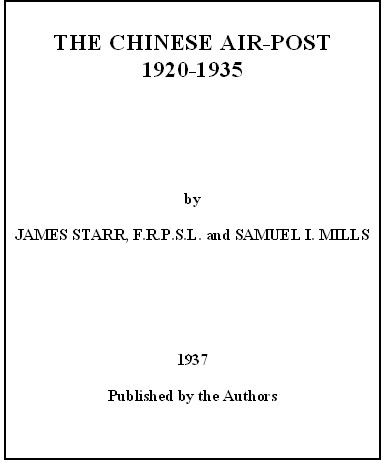 History of Chinese Airpost, details on various 1st & special flights, cachets, postmarks, maps, chronological listing of flights, listing of town postmarks, showing Chinese characters & names in English, airmail stamps & details on the various airlines.
112 pages. Photocopy reprint. Scarce and long out of print.
US$25.00 plus $3.75 surface postage.
Payment by US$ check or PayPal.
Ken Sanford
Aerophil
12 Chemin des Tuilots
CH-1293 Bellevue (GE), Switzerland
Telephone & Fax +41 22 774 2472.
Email:

---
The Chosen Instrument (1982) by Marylin Bender and Selig Altschul (1912-1992)
(subtitled) Juan Trippe Pan Am The Rise and Fall of an American Entrepreneur
(back of book)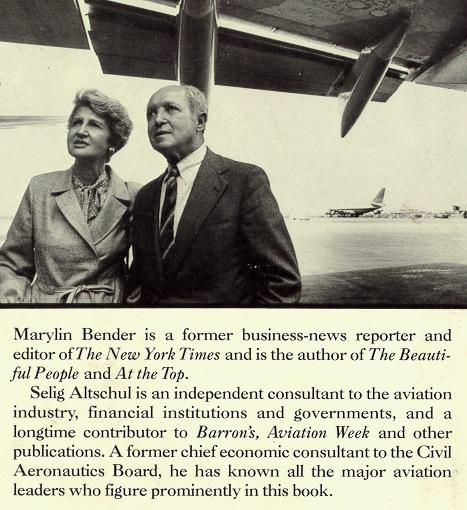 (inscription by Marylin Bender)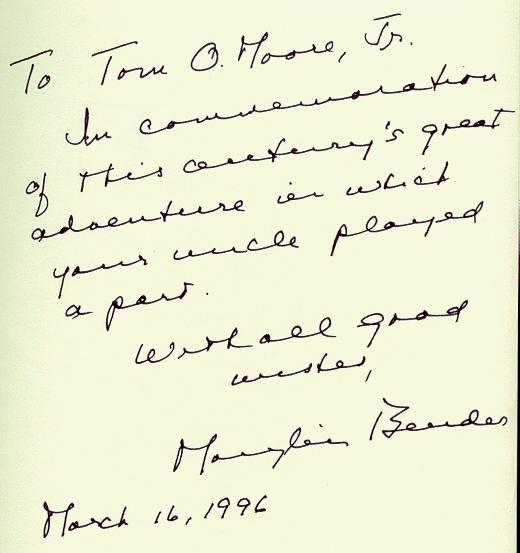 May 20, 2008
My parents wrote The Chosen Instrument and we have a few copies available for sale.
Please contact me if you would like a copy.
Jim Altschul
JSAAAS@aol.com


---
Days of the Ching Pao by Malcolm Rosholt (1978)
(Several references to CNAC.)

Destiny by Erik Shilling (1993)
(Shilling flew for CNAC)
(subtitled) A Flying Tiger's Rendezvous With Fate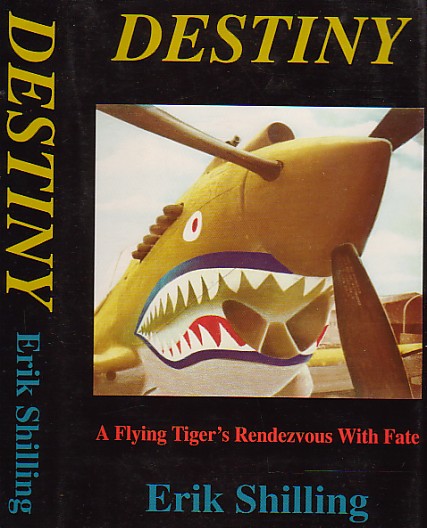 ---
The Dragon's Wings by William M. Leary, Jr (1976)
(subtitled) The China National Aviation Corporation and the Development of Commercial Aviation in China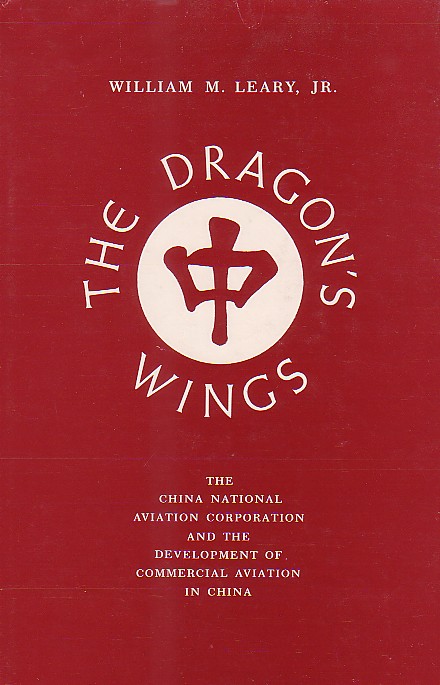 ---
Early Airmail Service Of China (1920-1941) by Chang Zengshu (1993)

Escape from Hell (2004), by Lewis Bishop and his daughter Shiela Bishop Irwin (2004).
The book is available from Shiela for $31.00, which includes shipping.
Send your request to:
Shiela Irwin
105 Parkview Drive
Bloomington, IL 61701
If you ask, Shiela will be glad to sign you copy.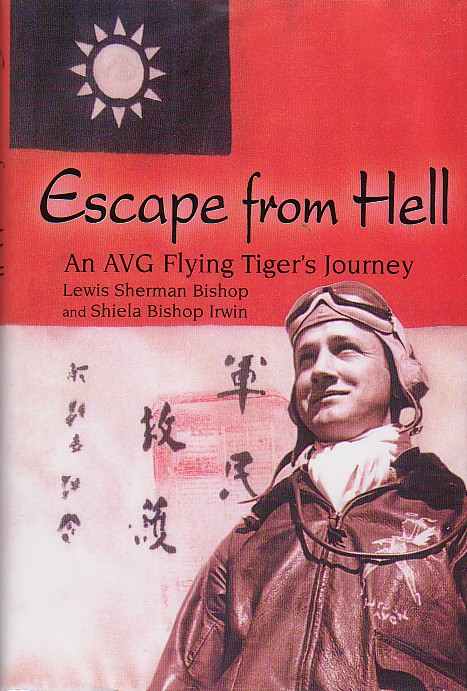 ---
The Far Horizon The Life Story of Birger Johnsen by Henry Wysham Lanier (1933)
Johnsen was one of the first to fly for CNAC.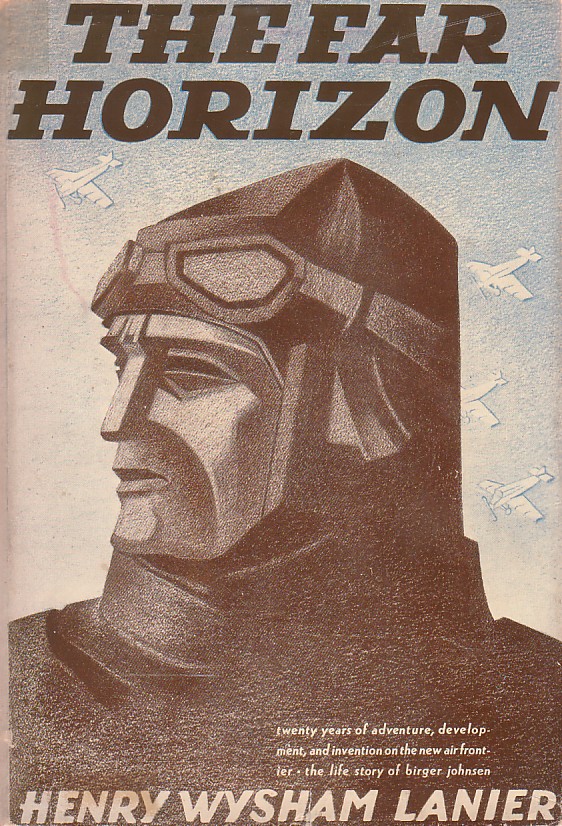 ---
August 5, 2007
A new book, Fletcher Hanks by Paul Karasik

Click the following link for a picture of the book
http://www.amazon.com/gp/reader/1560978392/ref=sib_dp_pt/103-5328686-6310216#reader-link
There has been an unusual book published, by the name of "Fletcher Hanks". It has no prose as it is a comic book about my father's comics in the 1930s. He is considered the father of the weird and fantastic comic books. He preceded Superman and other imaginative cartoons.

Starting on page 107, it tells about my relationship with my father who injured me, while in a drunken state, when I was three that left me autistic. I was not accepted at school until I was nine. This is the first time the story of my miserable childhood has been told as it would have affected my career. I think my career is now over at 90 years so I agreed to tell it to Paul Karasik, the cartoonist and author. I thank him for dedicating the book to me.

The paperback sells for $19.95 or less at www.amazon.com

Fletcher Hanks, Jr. -- known to my aviation friends as "Christy"

---
Flight in the China Air Space 1910-1950 by Malcolm Rosholt
(Several references to CNAC in Malcom's book.)

---
Flying Tiger A Crew Chief's Story by Frank S. Losonsky & Terry M. Losonsky (1996) -- (Terry is Frank's son.)
(subtitled) The War Diary of a Flying Tiger American Volunteer Group Crew Chief with the 3rd Pursuit Squadron
(Frank was Senior Mechanic for CNAC)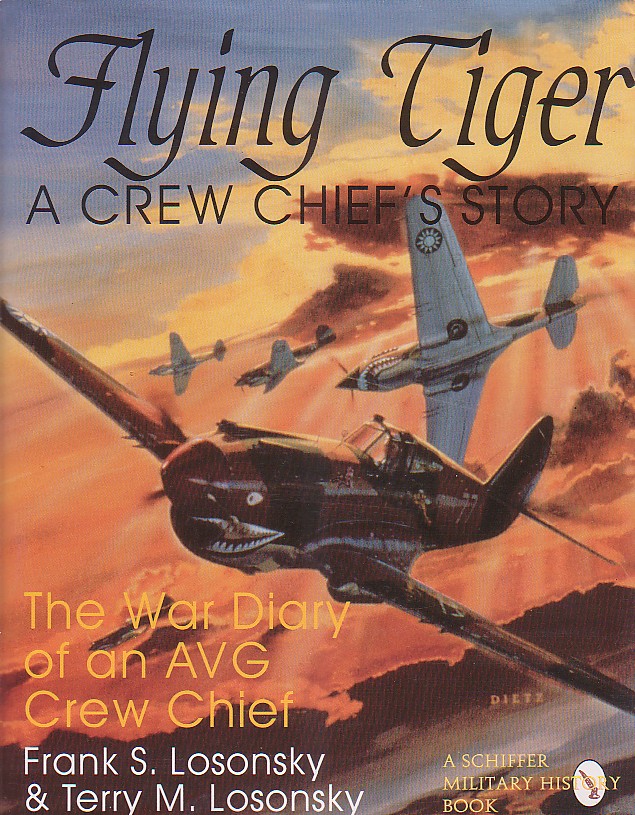 ---
Flying Tiger Joe's Adventure Story Cookbook by C. Joseph Rosbert (1985)
(Rosbert flew for CNAC)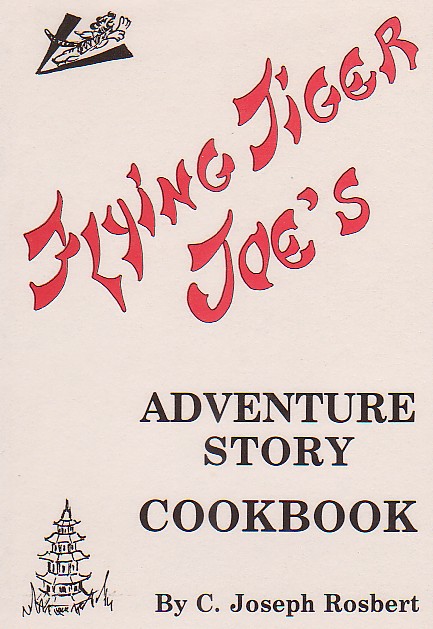 ---
Herman The German by Gerhard Neumann (1984)
(Neumann was a mechanic for CNAC)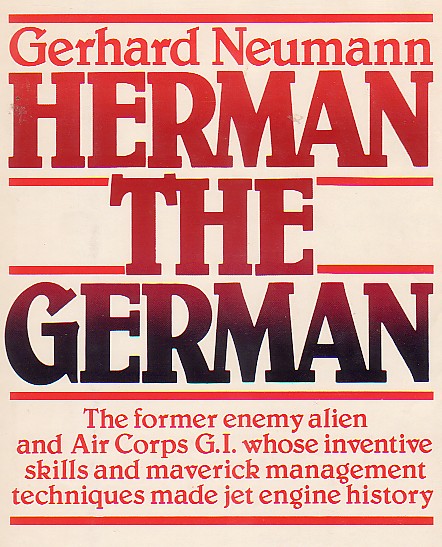 ---
Himalayan Rougue by Peter J. Goutiere (1994)
(subtitled) A Pilot's Odyssey
(Pete flew for CNAC)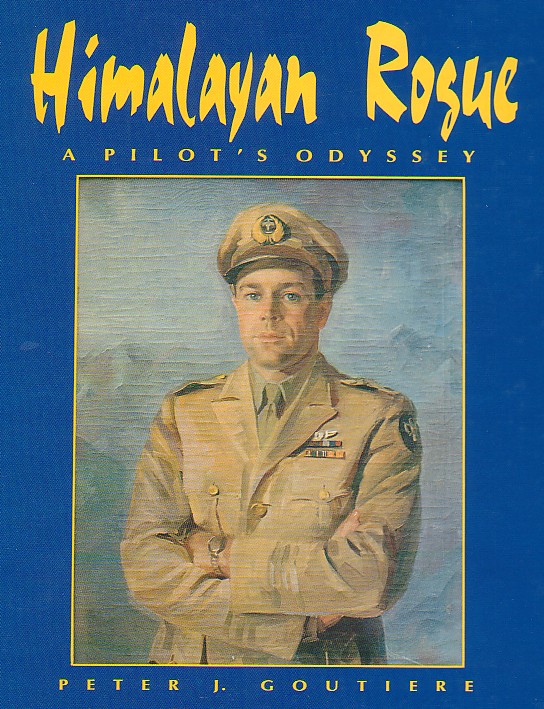 ---
I Escaped From Hong Kong by Jan Henrik Marsman (1942)
(In the first chapter, Mr. Marsman talks about CNAC's last flights out of Hong Kong in December 1941.)

I Flew For China by Royal Leonard (1943)
(Leonard flew for CNAC)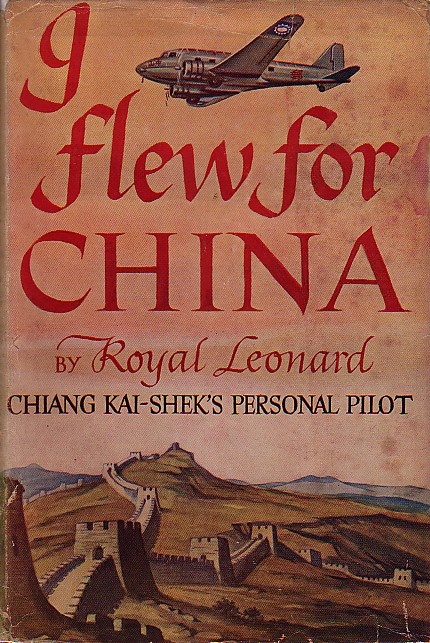 ---
Journey Among Warriors by Eve Curie (1943)
(Ms Curie talks about flying on CNAC planes during her travels in China.)

KAI TAK A History of Aviation in Hong Kong by Peter Pigott (no publish date, but probably 1998 or 1999)

The Lady and the Tigers by Olga S. Greenlaw (1943)
(Greenlaw was the diarist for Chennault and the Flying Tigers (AVG))
(several references to CNAC; and Emil Scott, pages 106, 171-176, 197, 202 and 230)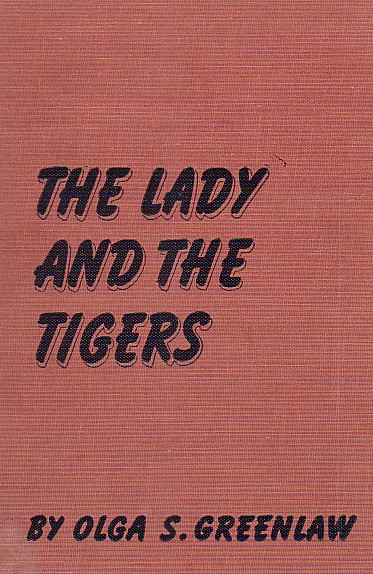 (Re-issue done in 2002 by Dan Ford)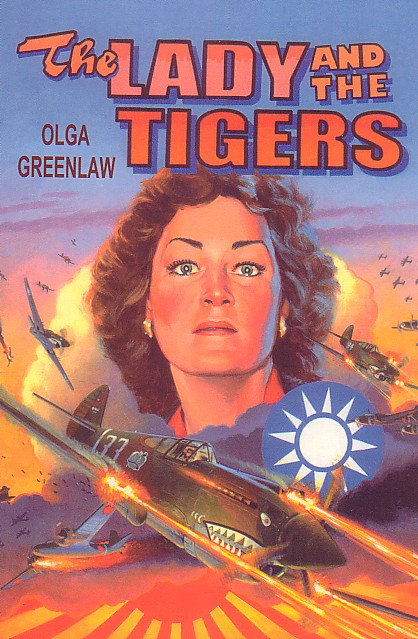 ---
Mr. Alaska by Charles B. West (1985)
(West flew for CNAC)
(subtitled) The Chuck West Story 40 Years of Alaska Tourism 1945-1985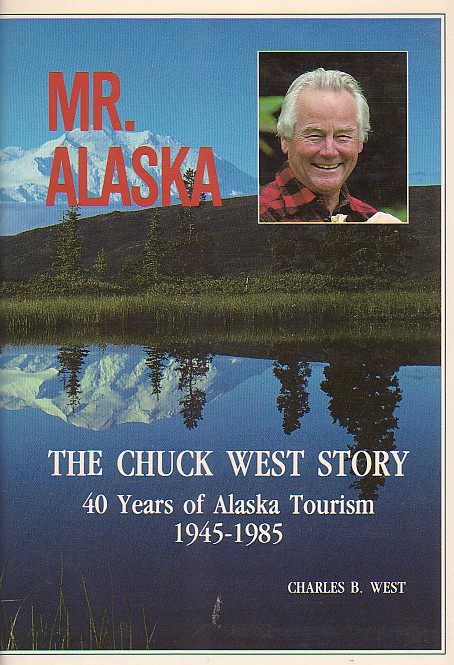 ---
Old Songs In A New Cafe Collected Essays of Robert James Waller (1994)
(Waller's The Boy From The Burma Hump talks about several CNAC pilots, Kusak, Farrell, Al Mah, Mickelson, Scoff, Boyd, Hockswinder, Thorwaldson, Rosbert, Maupin, Sharp, Fox, Welch, Anglin, Schroeder, Privensal and Charville. But most of this story is about Charlie Uban.)

Pan Am: An Airline and its Aircraft by REG Davies (1987)
(There is a section on CNAC aircraft.)

Reflections of Chrystal by Chrystal Angle (1993, unpublished)
(Chris's husband, Bob, Flew for CNAC)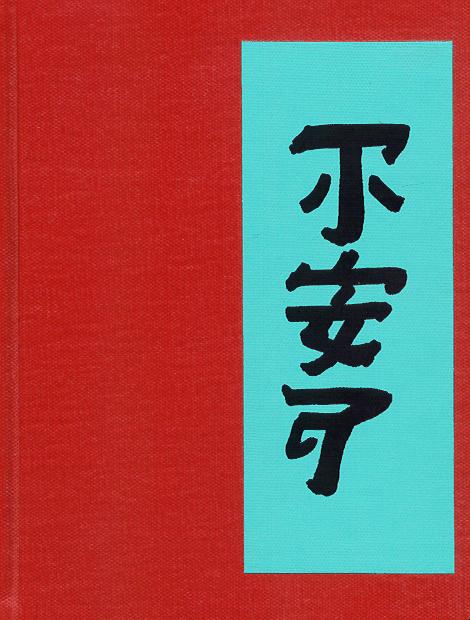 ---
SAGA OF CNAC #53 by CNAC Captain Fletcher Hanks (2004)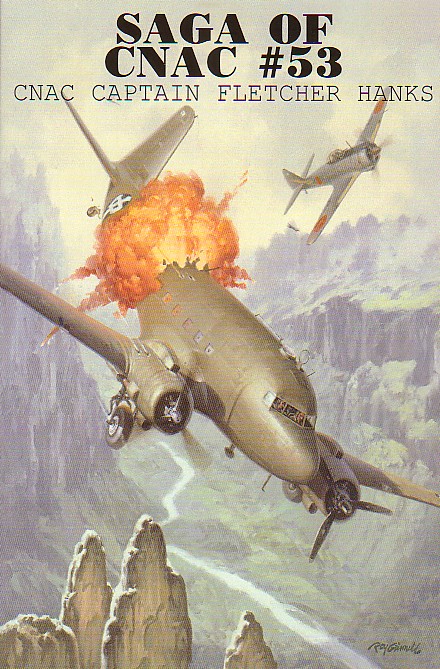 ---
Season of Storms by Robert L. Gandt (1982)
(subtitled) The Siege of Hongkong 1941
(Mr. Gandt is a retired pilot and mentions CNAC several times in this book.)

---

The Shadow Tiger by Billy McDonald (2016)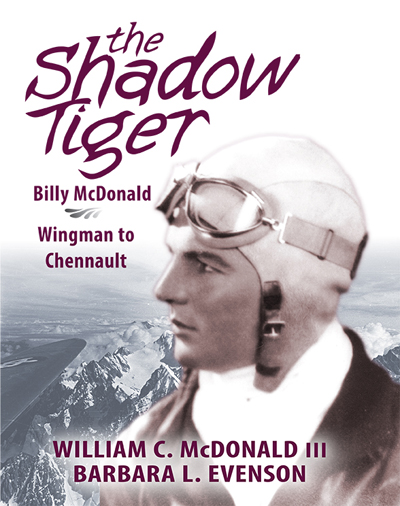 Billy wrote about his dad, "Mac"...
Daniel Ford, author of Flying Tigers, reviewed The Shadow Tiger.

---

The Soong Sisters by Emily Hahn (1941)
From page 310, "It was April first, 1940, when the three sisters slipped out of Hongkong and flew up to Chugking in the famous "D.C.3," the China National Aviation Company's prize plane. The bustling scene at Kai Tak airport was viewed by very few people, and the machine was hastily loaded."
Who was the pilot and do any photos exist of this boarding and departure?

Top Side Ricksha by Harold M. Bixby (circa. 1938)
(About 20 privately published around 1938. Mrs. Bixby had about 60 copies republished around 1968 and this is one of them.)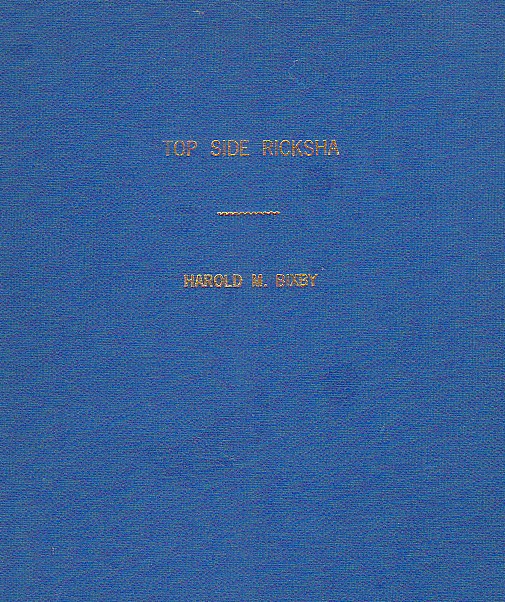 ---
Way of a Fighter by Claire Lee Chennault (1949)
(Although CNAC is not listed in the index, there are several references to CNAC in this book.)

We Flew Without Guns by J. Gen Genovese (1945)
(Genovese flew for CNAC)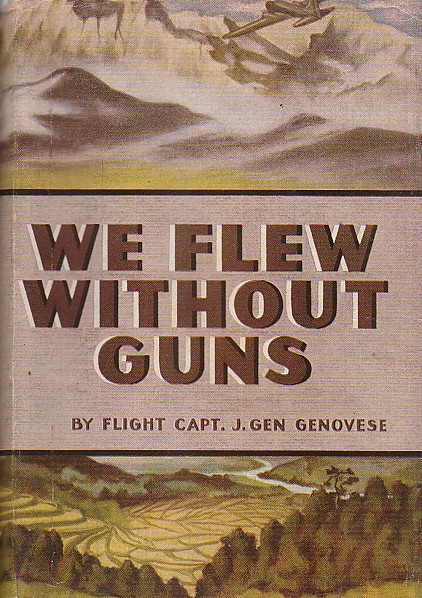 (Reprint done in 2003)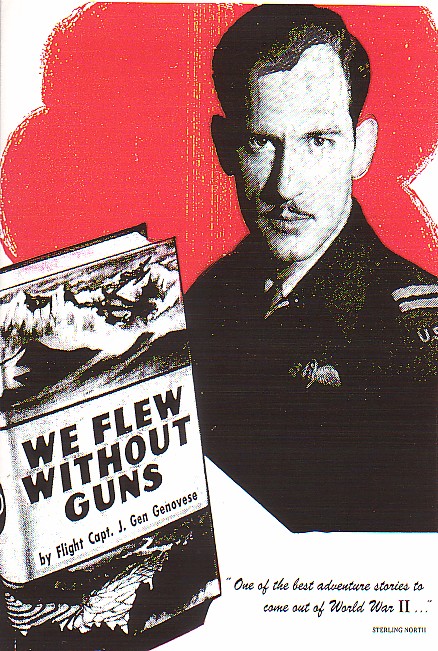 ---
Wings for an Embattled China by W. Langhorne Bond (2001), Edited by James E. Ellis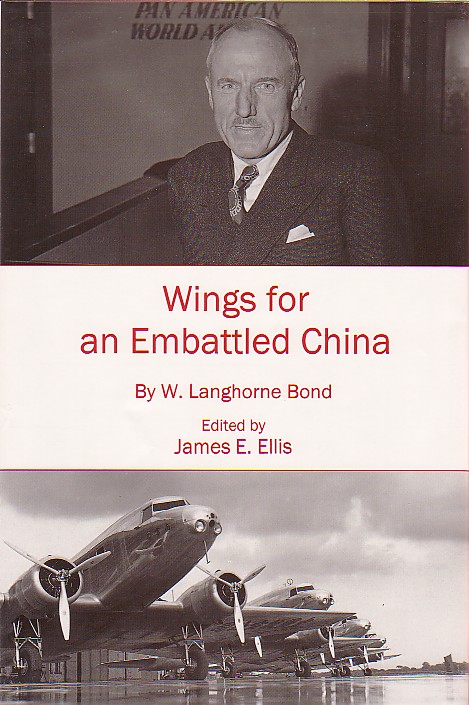 ---
Wings Over Asia
A five volume, soft cover set.
(subtitled) A Brief History of China National Aviation Corporation

Vol. I (1971)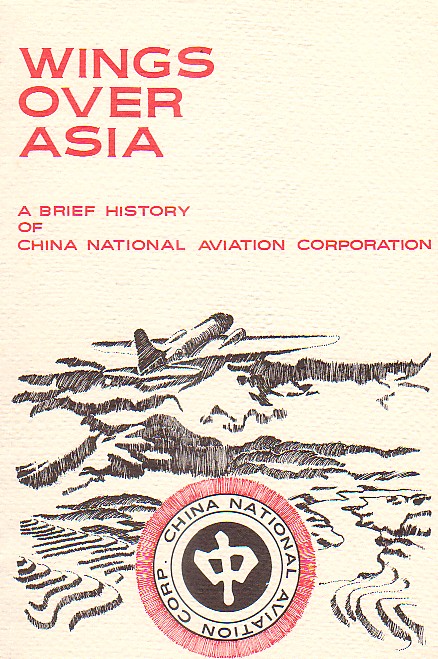 Vol. II (1972)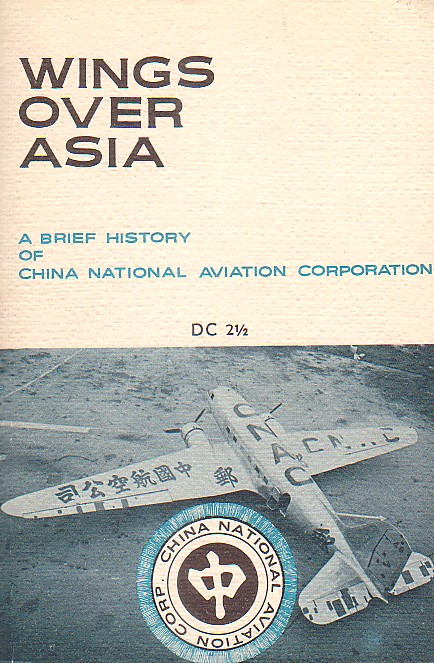 Vol. III (1975)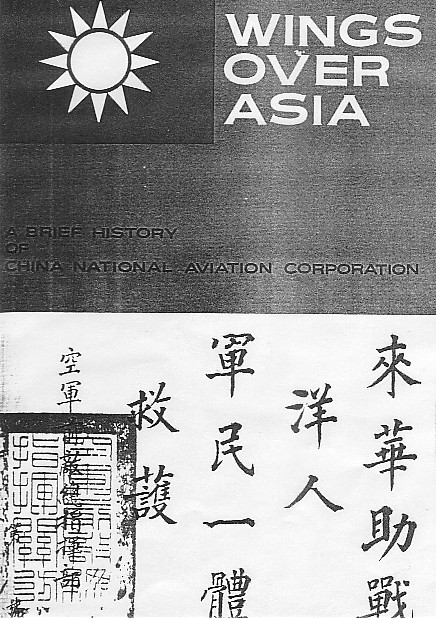 Vol. IV (1976)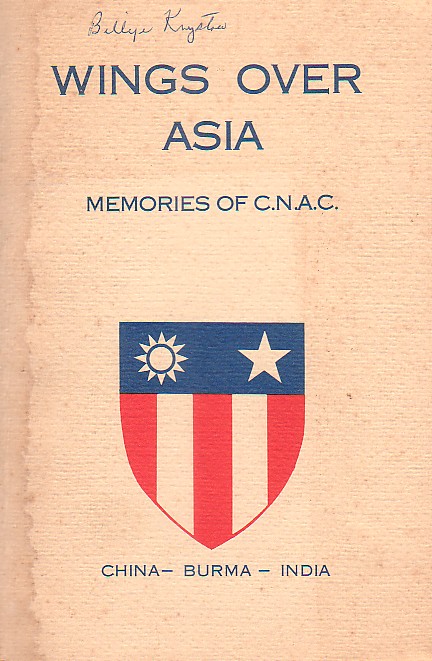 Vol. V (1986)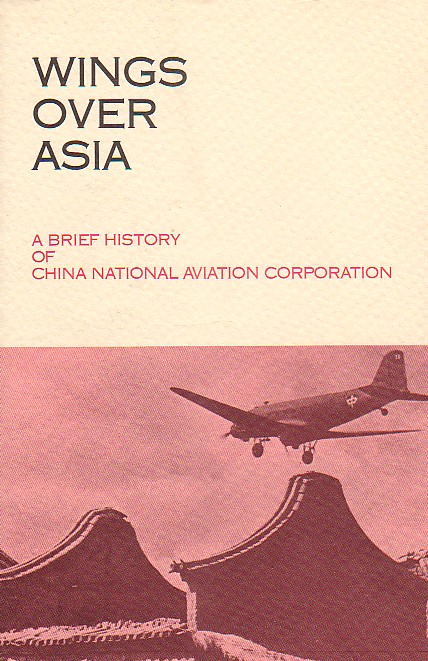 ---
Wings Over Wake by Dorothy Kaucher (1947)
(Several mentions of CNAC)


---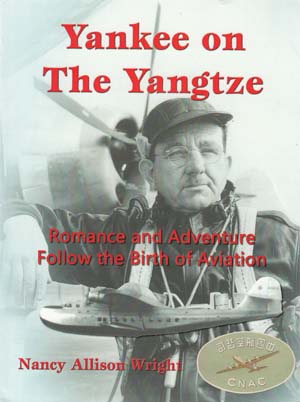 Yankee on the Yangtze: Romance and Adventure Follow the Birth of Aviation by Nancy Allison Wright (2011)

---
Many of these books can be purchased thru
amazon.com
or thru
abebooks.com
---
SPECIALITY ARTICLES


The China National Aviation Corporation an affiliated company of Pan American Airways System
by Kenneth E. Folsom
A Senior Thesis Submitted to the Department of History of Princeton University as Partial Fulfillment of the Requirements for Degree of Bachelor of Arts, April, 1943
Copies are avialable from the:
Seeley G. Mudd Manuscript Library
65 Olden Street
Princeton, New Jersey 08544
(609)258-6345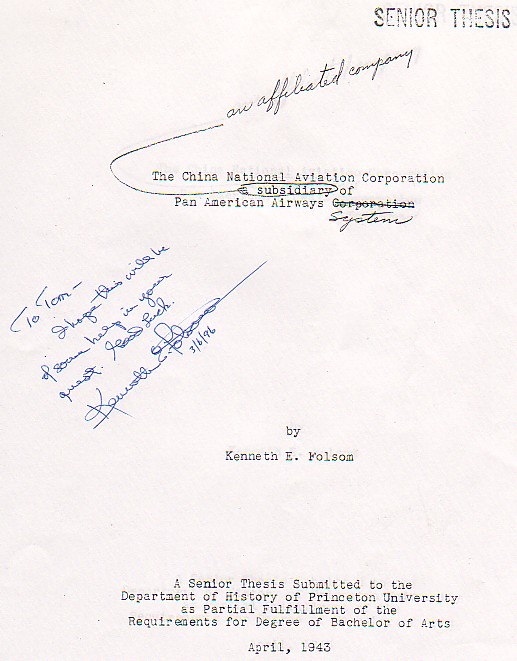 ---
BULLETINS


Aviation In China
Information Bulletin, Volume III, Number 12, May 1, 1937
Published by the Council of Internation Affiars, Nanking, China
(Some great details on the very early days of CNAC.)

---
MAGAZINES


AAHS - Journal American Aviation Historical Society - Winter 1996
"Claire Chennault and China's 'Airline Affair" by Nancy Allison Wright

Air & Space - December 1998/January 1999
"Allie's Choice" by Nancy Allison Wright

Aviation History - November 1998
"Over the Hump: Pioneering China's Air Routes" by Nancy Allison Wright

Aviation Quarterly - Second Quarter 1980
"Yankee on the Yangtze" by Nancy Allison Wright

Collier's - May 31, 1941
Man, woman and catcher playing baseball on cover.
Good story about CNAC starting on page 21 by Martha Gellhorn.

Cosmopolitan - July 1942
A painting of a young bride on the cover.
"They Keep On Flying" by Joseph Harrington starting on page 28: This article tells about the early War efforts of PAA and CNAC, but mostly about CNAC, with a picture of Frank Higgs taken in Chungking, December, 1941.

World War II Magazine in Nov 2005
"The Forgotten Heroes of the C.N.A.C". by Bob Willett



If you can share any information about other book, articles or videos about CNAC
or would like to be added to the CNAC e-mail distribution lits,
please let the CNAC Web Editor, Tom Moore, know.
Thanks!