J. GEN GENOVESE (1911 - 2010)
(Pilot)
(CNAC 1942 - 1943)
(Captain - April 1943)
(Hump Flights - XXX)


Genovese was born in January 6, 1911 and died April 10, 2010.

---

From Gene Banning's list of 8/31/00:
"... prom to capt 4/43."

---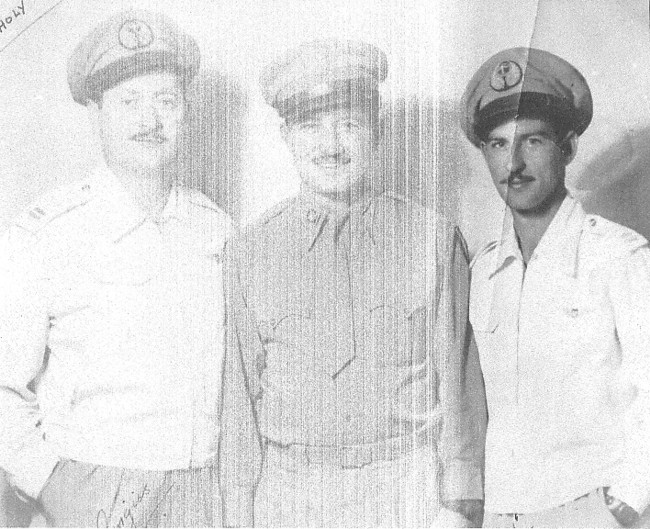 left to right
Al Gingiss, Tony Mercede and Gen
(Courtesy of Gen Genovese)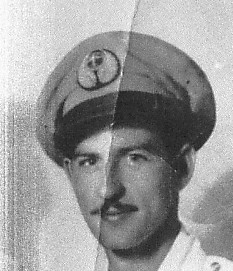 Gen Genovese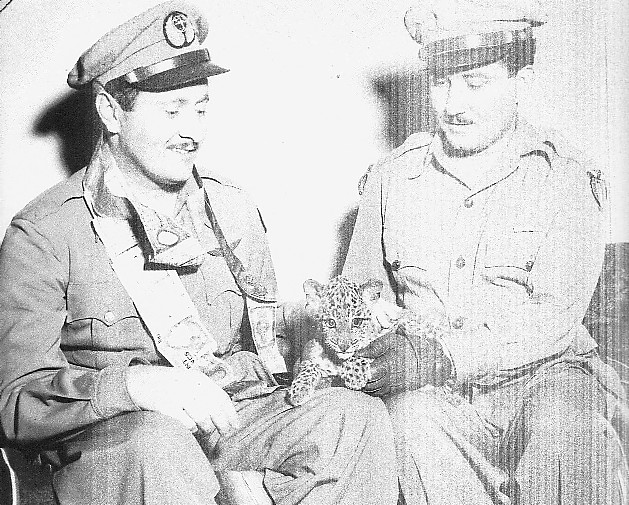 left to right
Al Gingiss, Spitfire and Tony Mercede
Al, Tony and Gen were given babys leopard's after the mother was killed on a hunt. Gingiss' leopard was Margot, Mercede's was Susie-Q and Gen's was Spitfire. Spitfire was the only one to survive into adulthood. Gen says that as an adult, Spitfire would put his paws on his shoulder's and lick his face. Spitfire was later given to a Zoo.
(Courtesy of Gen Genovese)
Gen wrote a book called, We Flew Without Guns (1945).
Hard to find, but worth the read.
Here's what the back of the dust jacket looks like.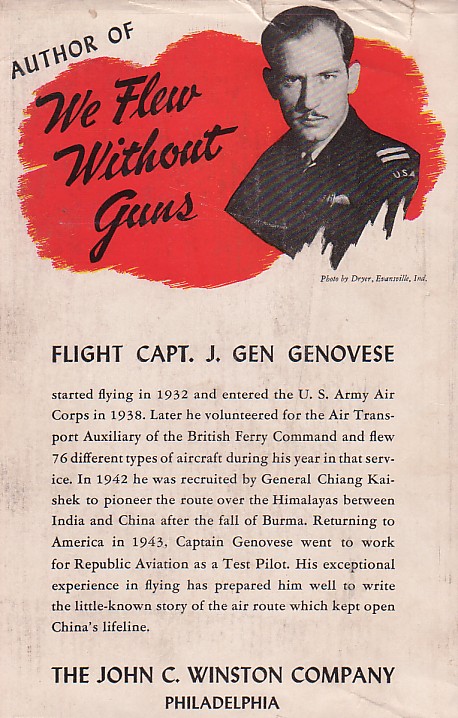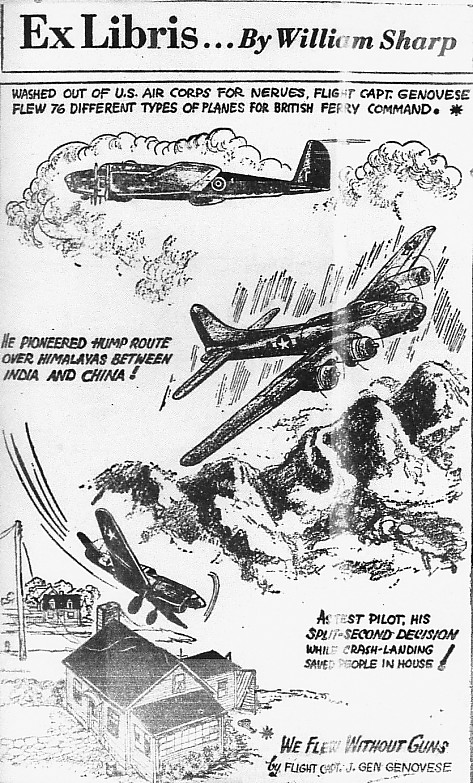 ---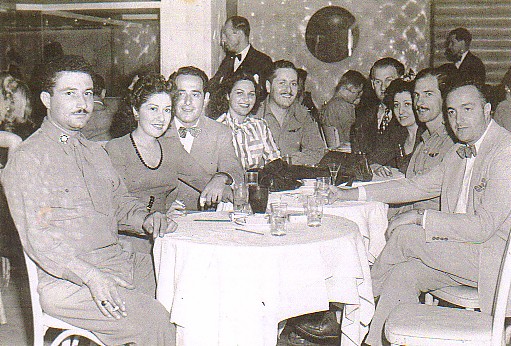 La Martinique
57 West 57th Street
New York
08-19-1943
left to right
Tony Mercede, Birdie R (Al's sister), Saul (Short Snorter) Freedman, Doris Greenberg, AJG - Ding How (Hoa) 12 and up,
Murray Satin, Mitzi (smuggled tangerenes) Satin, Gen Genovese - Compa! and Sid Zalengold PVT (yardbird)
(Photo Courtesy of Tony Mercede's daughter, Marianne Mercede Cowden)
---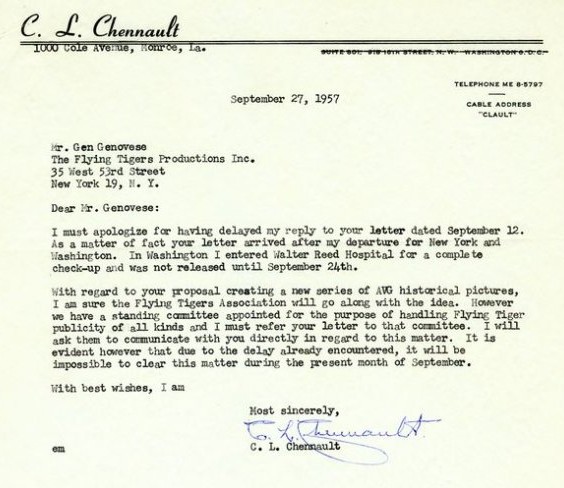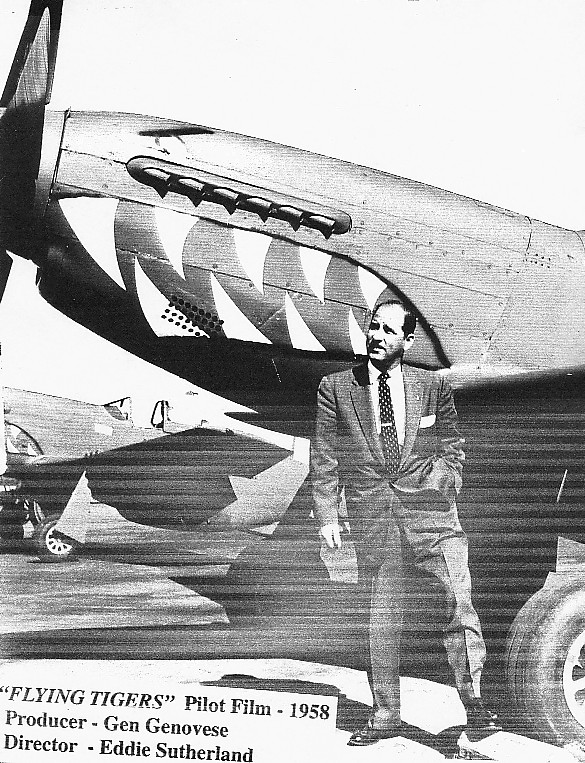 If you would like to share any information about J. Gen Genovese
or would like to be added to the CNAC e-mail distribution list,
please let the CNAC Web Editor, Tom Moore, know.
Thanks!


Background music to this
page can be controlled here.
"Down By The O-Hi-O"