PETER J. GOUTIERE
(Pilot)
(CNAC December 1, 1942 - June 1947)
(Captain - April 1943)
(Hump Flights - 680)


In the 1943-45 log book of Don McBride, Peter listed his address as: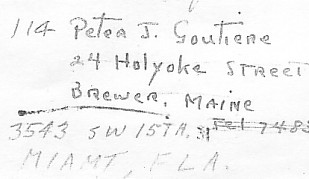 Peter J. Goutiere
24 Holyoke Street
Brewer, Main
and
3543 SW 15th St
MIAMI, FLA.
---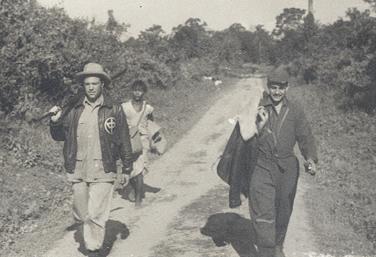 Pete Goutiere and Bert Coulson
Returning from a hunting trip near Dinjan
(Anybody know the guy behind Pete?)
(Photo Courtesy of Jim Dalby)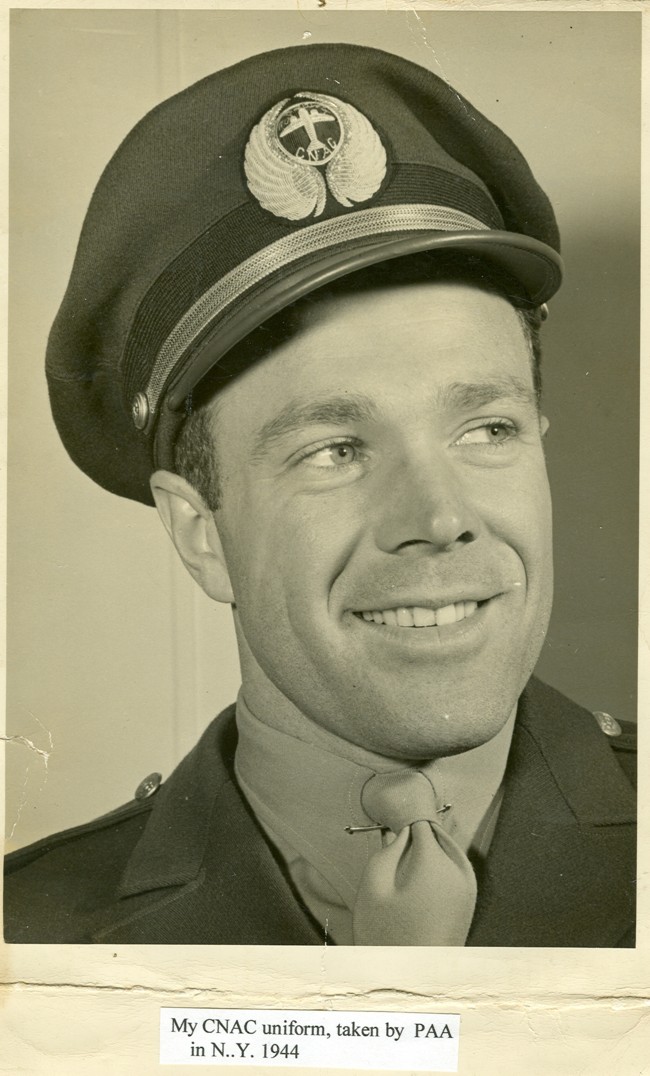 ---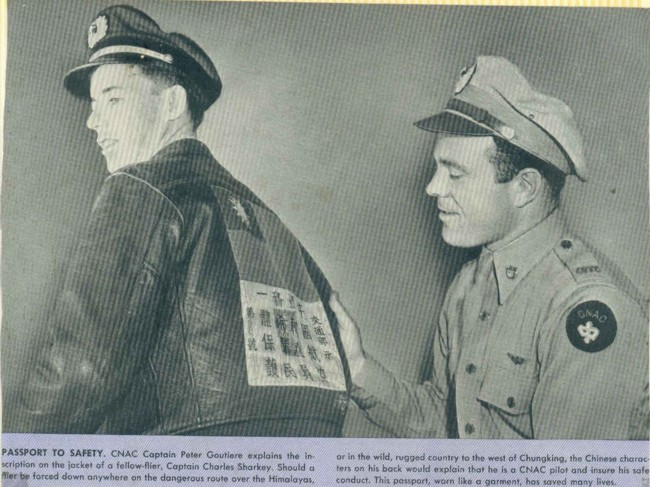 (Courtesy of Rich Newton, grandson of Captain Archie Newton)
---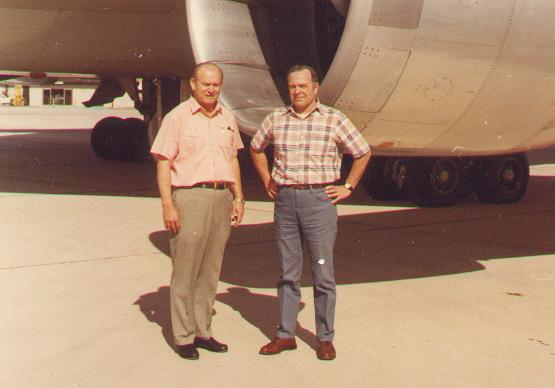 January 1970 - Tuscon, Arizona
Jules Watson and Pete Goutiere standing by a TWA B-747
Pete was getting checked out in this plane.
(Photo Courtesy of Pete Goutiere)
---
October 2000 --- Pete is traveling in the Near and Far East, but has promised to provide some information for his page upon his return to the U.S. If you can't wait for Pete's return you might be interested in reading his excellent book, Himalayan Rogue, 1994.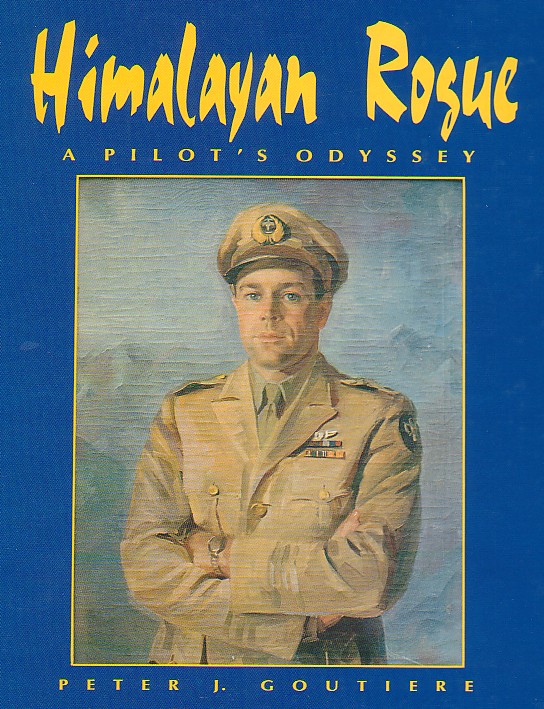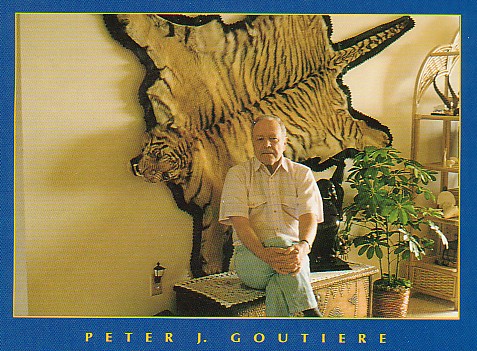 ---
July 18, 2001
Click here to read about Pete's 2001 trip back to India. I think he had a great time.

---
July 20, 2001
Hi Tom,

I am gald you made contact with Peter deKantzow. He is a fine young lad and I know he is happy to be contacted by CNAC.

I started flying as capt. for CNAC in April '43 and quit them in June of '47. I made 680 trips across the "Hump" which was par for the course. I should have had more, but was delayed in the States for a couple extra months to pick up my plane to ferry back to Calcutta. I was away for four and half months in the States.

All the best, Pete

---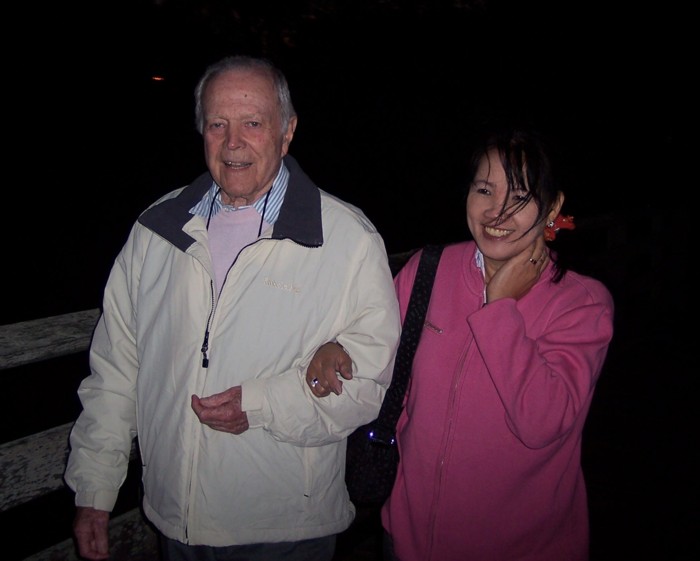 Pete and Evelyn Goutiere
CNAC Reunion
Burlingame, California - 2005




If you would like to share any information about Pete Goutiere
or would like to be added to the CNAC e-mail distribution list,
please let the CNAC Web Editor, Tom Moore, know.


Thanks!



Background music to this
page can be controlled here.
"Song of India"