HAROLD MULL (19?? - 1940/1)
and his wife
LOIS MULL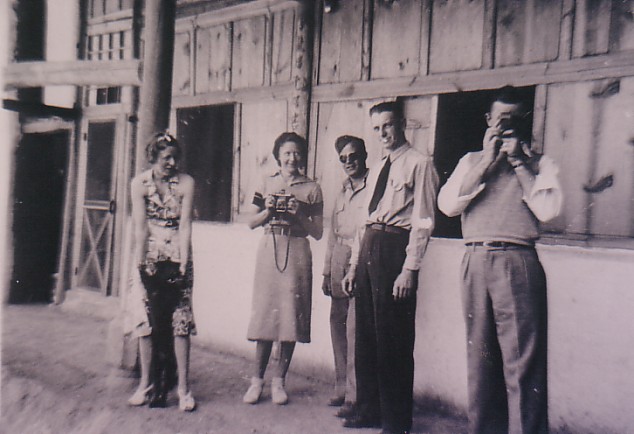 Unknown, Chris Angle, Hugh Woods, Mull and Scotty.
Tibet trip(?), May 5, 1938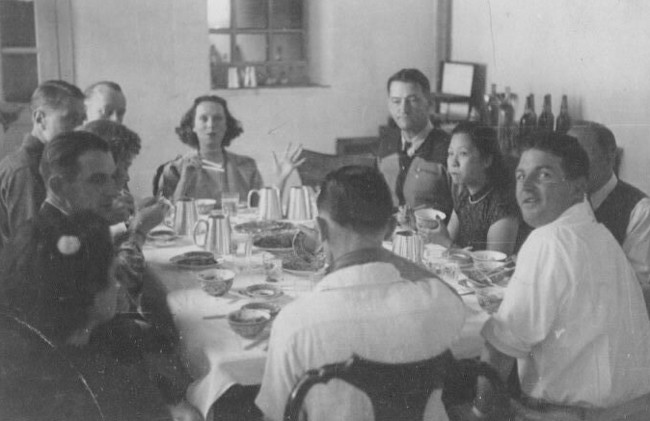 Back of above photo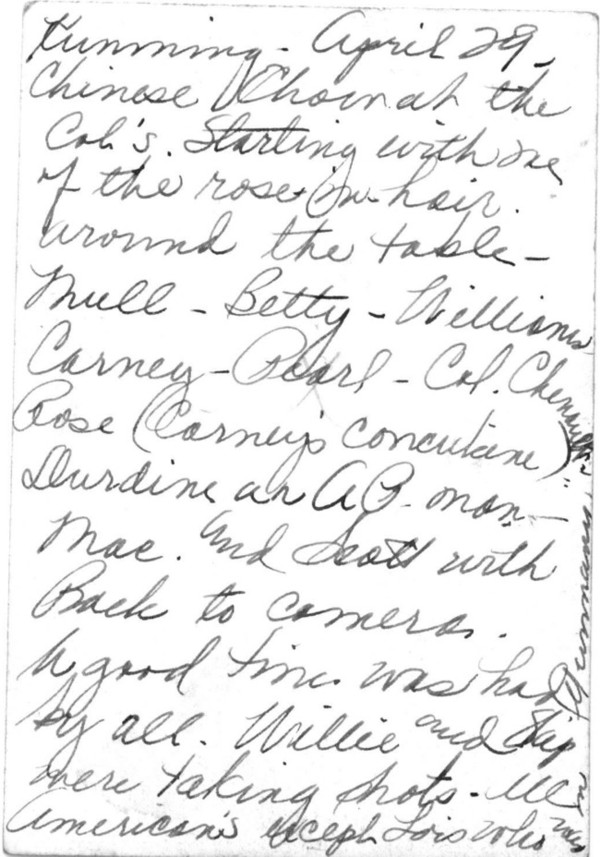 "Kunming - April 29 [1940]
Chinese Chow at the Col's. Starting with me (Steve) of the rose in hair.
Around the table - Mull - Betty - Williams - Carney - Pearl - Col. Chennault - Rose (Carney's concubine) - Durdine an AP man
Mac and Scott with back to camera.
A good time was had by all.
Willie and Skip were taking shots.
All Americans except Lois (Mull) who was in Yunnann."
---
From Way of a Fighter by Claire Chennault; Harold Mull completed his contract and died on a boat en route to home (probably 1940-41).






If you would like to share any information about Harold and Lois Mull, please let me, Tom Moore, know.
Thanks!


Background music to this
page can be controlled here.
"Slow Boat To China"