Skip was born April 19, 1909. He passed away February 24, 1992 in Greenville, SC.

---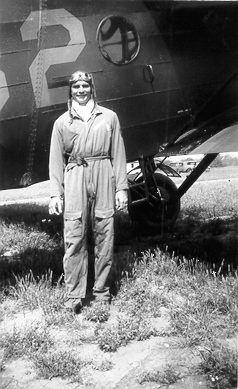 Skip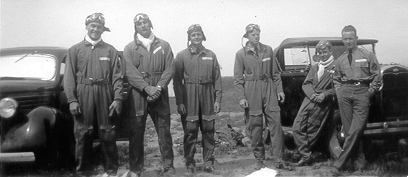 left to right
Scotty(?), Skip(?), Unknown, Unknown, Unknown, Pannis(?)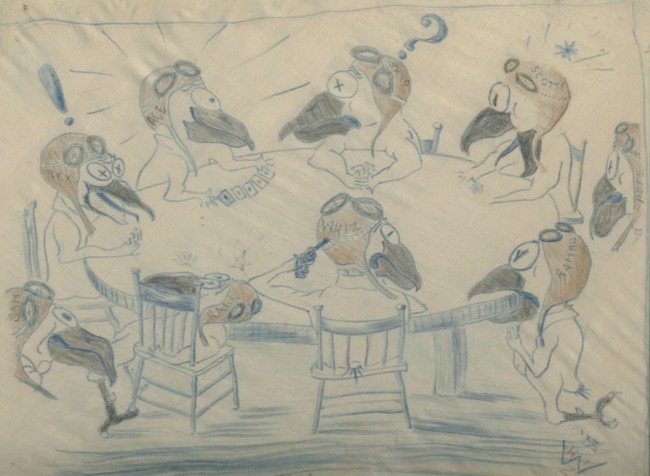 Skip's cartoon-like from flight school days dated '35.
It was drawn on what looks to be parachute silk by one of the characters pictured called Whiz.
It has 9 birds of some sort decked out in leather flight helmets and goggles sitting around a poker table and the characters are labeled
Skip, Scotty, Pete, Rambo, Whiz, Rags, Sam, Rex and Ace.
As far as I can remember Daddy always had this picture hanging.
I think it was one of his treasures.
(Courtesy of Skip's daughter Stephanie Vickery)


Skip met Steve at Myrtle Beach, SC,in July 1938 and they were married there July 21, 1938.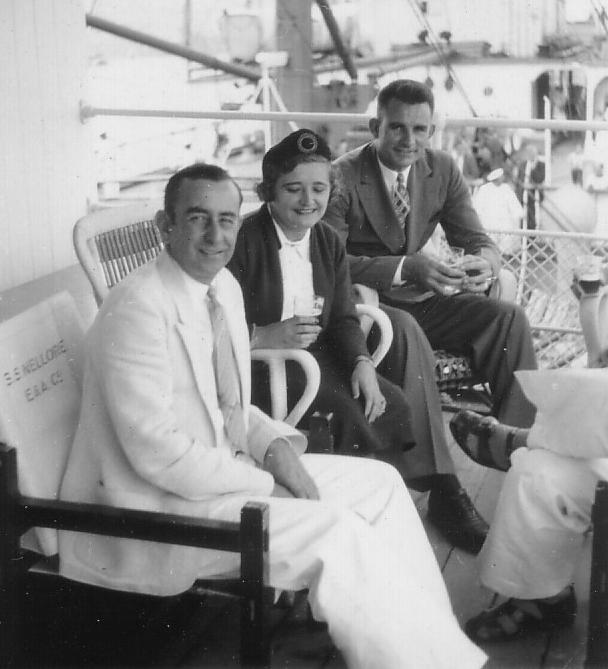 On board the S.S. Nellore, EAA Co.
Mr. & Mrs. Kessler and Skip Adair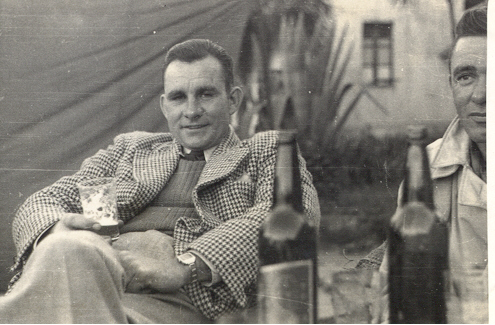 Skip Adair and Emil "Scotty" Scott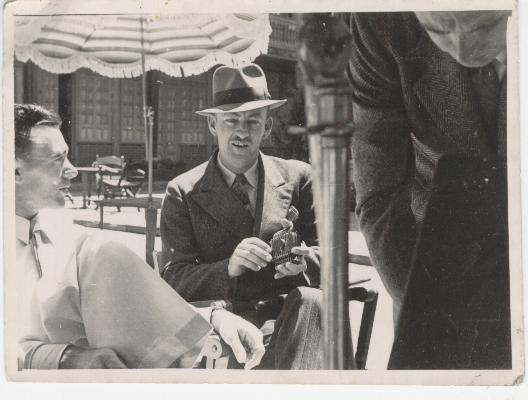 Emil Scott, Boatner Carney and Skip Adair at Rose Mok's Restaurant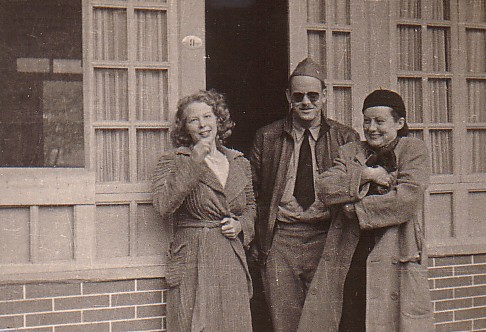 Betty Scott, Unknown and Steve Adair (Skip's wife)
Anybody know the dogs name?
Probably Kunming - 1940
Chinese Chow in Kunming - April 29, 1940
(Photos Courtesy of Skips daughter Stephanie Vickery)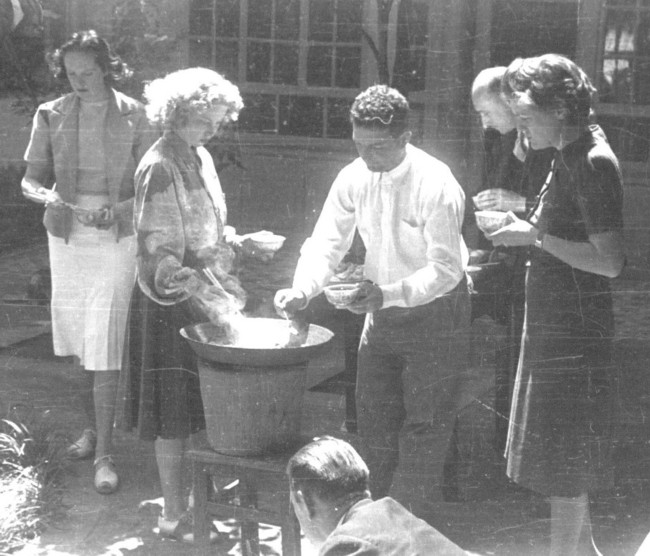 Pearl Heston, Georgi Scott, Billy McDonald, maybe Carney(?), Steve
Back of Mull's head at bottom of picture.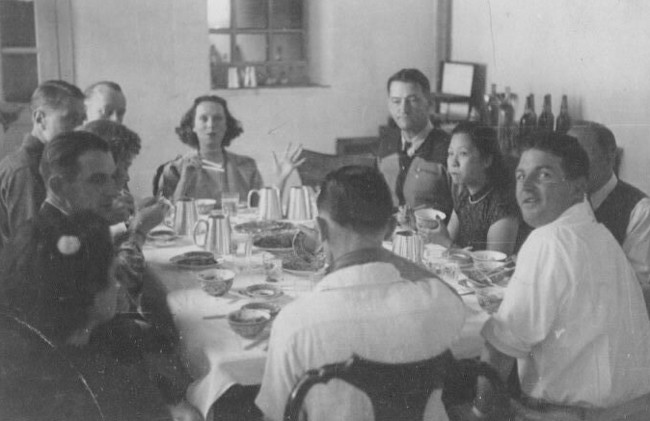 Back of above photo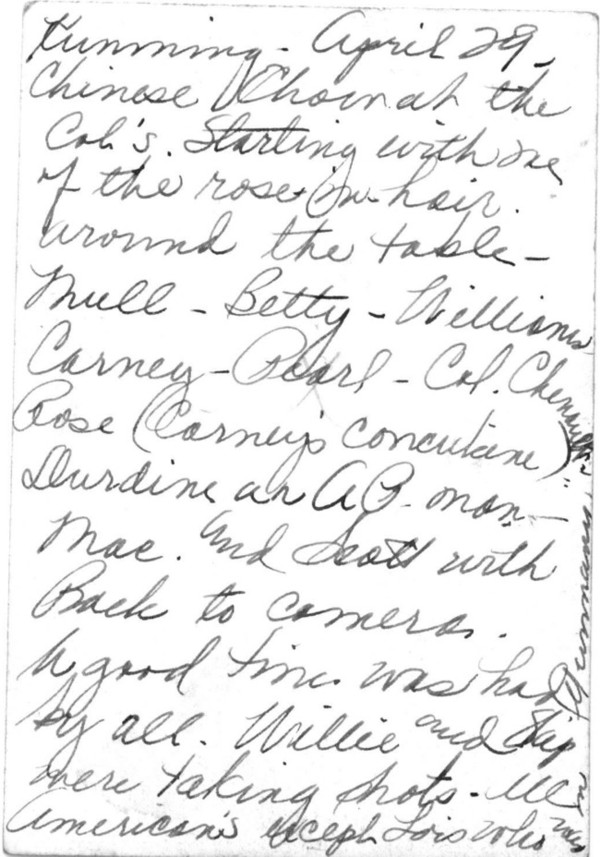 "Kunming - April 29 [1940]
Chinese Chow at the Col's. Starting with me (Steve) of the rose in hair.
Around the table - Mull - Betty - Williams - Carney - Pearl - Col. Chennault - Rose (Carney's concubine) - Durdine an AP man
Mac and Scott with back to camera.
A good time was had by all.
Willie and Skip were taking shots.
All Americans except Lois (Mull) who was in Yunnann."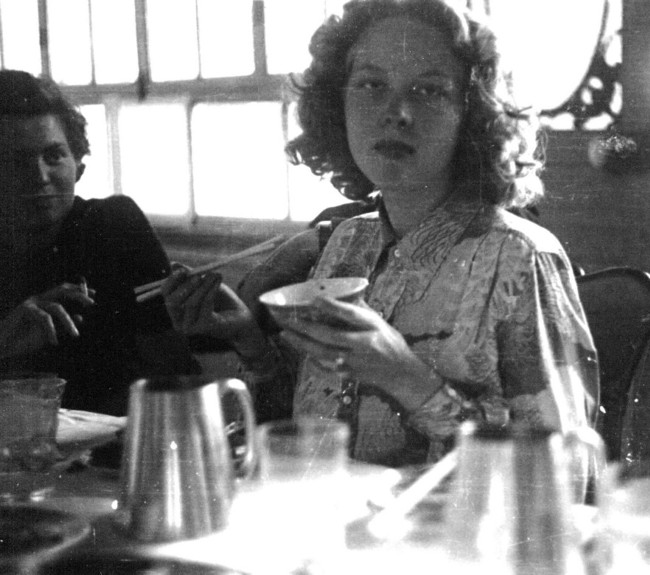 Steve and Georgi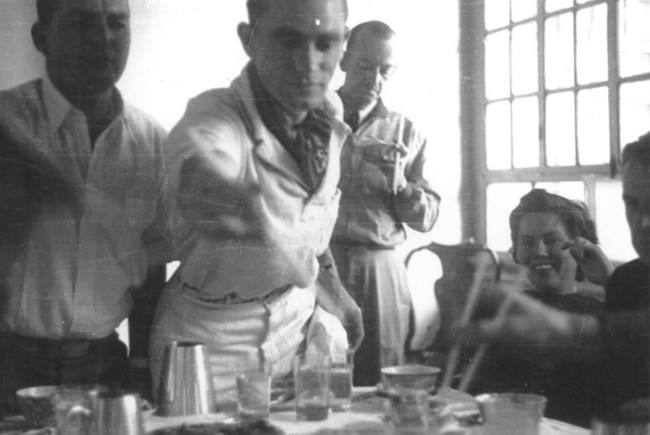 MacDonald, Scott, Carney, Steve and Mull

If you would like to share any information about Skip or Steve Adair, please let me, Tom Moore, know.
Thanks!