Captain Woods was the pilot of the first civilian airplane to be shot down by enemy aircraft, ever! In this case, it was by the Japanese, August 24, 1938.


---
Do you happen to know the addressee, Miss Betty Hill?

(this one is post marked December 3, 1938)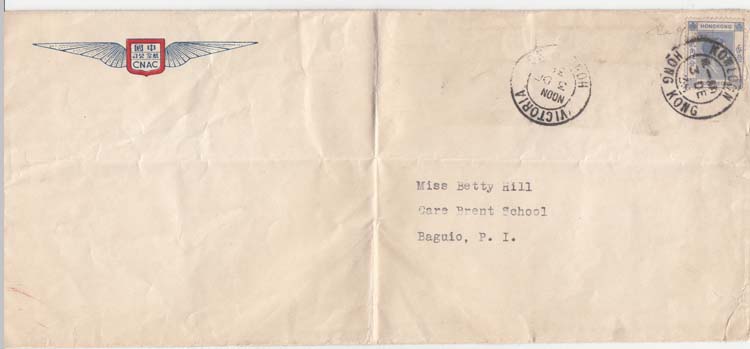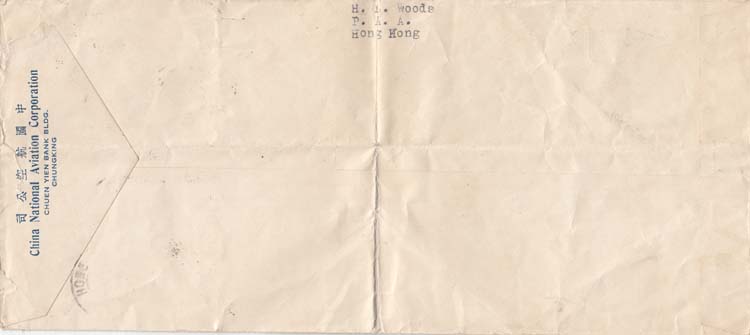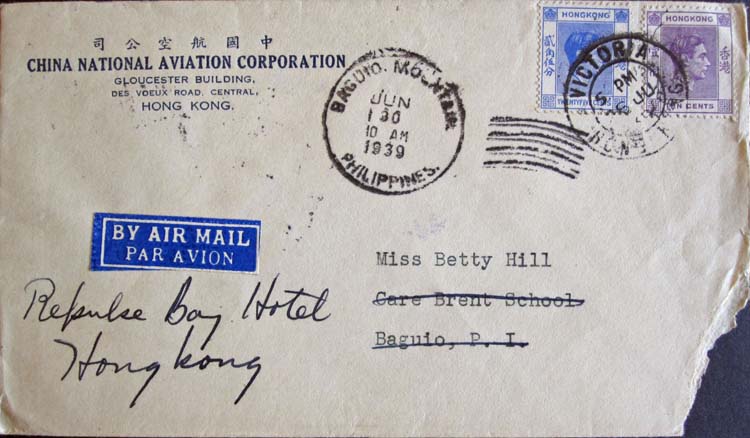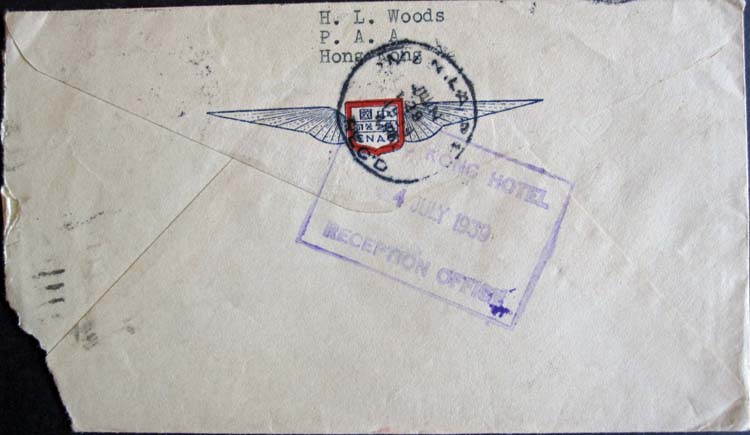 ---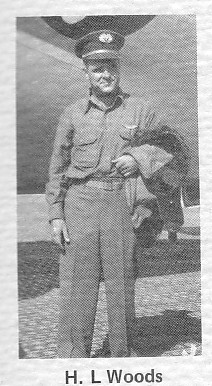 about 1940
(From Wings Over Aisa, Volume 1)
---

In the 1943-45 log book of Don McBride, Woodie listed his home address as:


H L Woods
1322 E. Monument St
Colorado Springs, Colo.
---
In Dinjan in 1944 Woodie married Elva Major.

---
Quoted from "Wings Over Asia".

Captian Hugh L. Woods was born in Winfield Kansas in 1906 and educated at Friends University in Wichita. In 1922 Woodie was employed by Laird Swallow Company. He became interested in flying and learned to fly in Kansas City in 1927. He became an instructor with the American Eagle Company in Kansas City and also a test pilot. In 1929 Woodie left the cold cold north and went to Florida as an instructor. In 1929 he joined Pan American World airways as a copilot. He was stationed in San Juan, Puerto Rico and flew West Indies routes.

In 1933 Woodie was sent to Shanghai to bolster the flying staff of CNAC. Woodie has the unique record of flying for CNAC for 14 years flying as copilot, pilot, Chief pilot and Operations Manager.

He was Chief pilot for CNAC in Hong Kong prior to the war with the Japanese. After Pearl Harbor Woodie was assigned the difficult task of running the operation across the Hump from Dinjan to Kunming.

Woodie did an outstanding job in every position that he held.

---
From Gene Banning's notes of 8/31/00:
"transferred from Miami to Shanghai, 6/1/33; was chief pilot from 1940 until 1946, operations manager until 1947; then returned to PAA, Miami, where he retired."

---
From THE MIAMI HERALD Tuesday, Oct. 16, 1979, page 4-B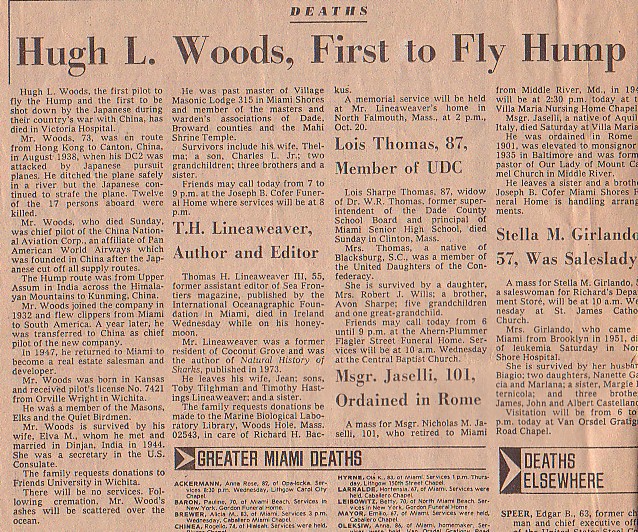 ---
February 21, 2003
H.L.Woods was a fine person. He and I got along just great. After all, I did help him with the local Indian servants by speaking to them in Hindi.

Woods was not only shot down by the Japs; he had also taken a flight from HKG to Suifu, and as the pax were off loading, the Japs bombed the airport. One blew the right wing off his plane (#45). Later became the famous DC-2 1/2. Woodie gave up flying about that time. When war was declaraed and Hump operations started he became he became our Chief at Dinjan.

End of the war he and Mage returned to the Seattle area where owned a small shopping plaza. This he sold and he and Mage came to Miami and went into the real estate business and did quite well. I ran into Woodie when I returned from the Far East (Pakistan) Oct. 1951. We became good friends. He even found a place for me to stay. I left Mia. end of 1954 and went to Beirut, Lebabon. We kept in touch for a short time. We met again when I had joined the FAA and I would fly to Miami in 1968/69 on check flights. Word came to me from Hank Smith (bar-man). Hank informed me that Woodie was suffering from Alzeimers desease. I was in NY when I heard he had died.

And now thanks for the Miami Tribune about Woodie.

Pete (Captain Peter Goutierre)



If you can share any information on Hugh "Woodie" Woods
or would like to be added to the CNAC e-mail distribution list,
please let the CNAC Web Editor, Tom Moore, know.
Thanks!