From an old CNAC mailing list:

Hilliard, Guy
Box 104
Waverly, Fla.

and another list dated February 1, 1965:

Guy Hilliard (IYASH)

But I don't have a clue as to the meaning of "(IYASH)"


---
June 6, 2009

Hi,

I'm Guy and Grace Hilliard's daughter Michelle. I wanted to let you know my dad passed away in 2006. I am just finding pictures and books about CNAC. I don't know much about his past and would love to learn more. I remember him talking about Jim Moore and Brandy.

My dad was in Hong Kong, India, and Indonesia. I was born in java, my parents were married at the Penisula hotel.

Peninsula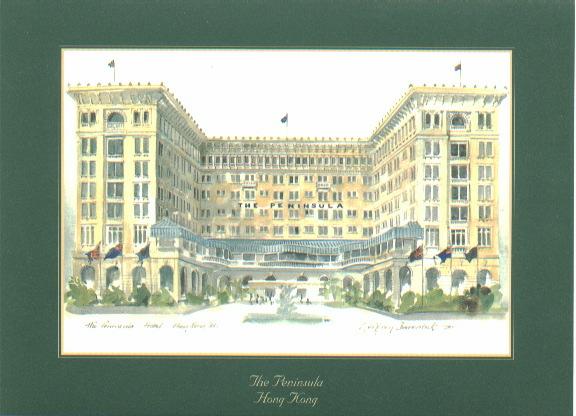 A group went to indonesia after the war and a bunch of us kids were born in Java. I remember my parents talking about Jim Moore. I also spoke with Brandy, from Texas right after my Dad died. But I lost his number. I was at Gene's funeral back in 1997, in San Pedro. As I understand he was one of the pilots. I really don't know many details but I do have the books Wings Over Asia. I was wondering if anyone remembers them.

Aloha

Michelle Brophy
ipo@charter.net

in response to the e-mail above from Michelle, I sent out a notice to see if anyone remembered the Hilliard's. I got the following response from Valerie Kendrick, the daughter of Len Parish:

I sure do !!! He and his wife were friends of my parents. His wife's name was Grace. She was Chinese and I was throughly fascinated by her....she was so nice and Guy was great. She had long black hair to her waist and black painted long fingernails. A very attractive exotic lady. Last time I saw them was in the 50's. I remember a lemon yellow carpet and red furniture. Somewhere in California, I think. He was working for Douglas then (I think). They were in Indonesia too. I don't remember the Hillards having a child... but then she could have come along after I was around. Grace was a great bridge/majong player....played those games with my Mom and the rest of the gals. Guy knew the Neffs...Maupin...Rountree...Powers...Hicks...Sherwood...Shrawder...Mahrt, Michiels, "Potty", Jules Watson, Harper, Moe Cutburth, Lad Moore, McDivitt and Shoemaker. I know...maybe Pete Goutiere would know a lot....he knew Maupin, the Neffs and Jim Moore, etc.



If you would like to share any information about Guy Hilliard
or would like to be added to the CNAC e-mail distribution list,
please let the CNAC Web Editor, Tom Moore, know.
Thanks!