JAMES H. MAUPIN (1922 - 1994)
(Pilot)
(CNAC November 1943 - 194?)
(Captain - ???)
(Hump Flights - XXX)


The following is courtesy of Charles and Virginia Rountree.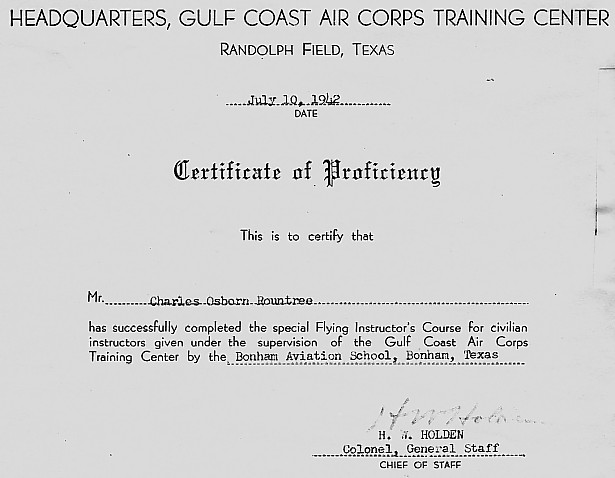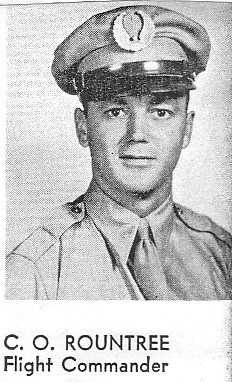 ,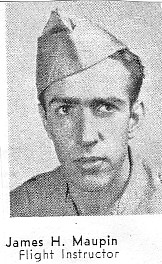 and Lad Moore was there too.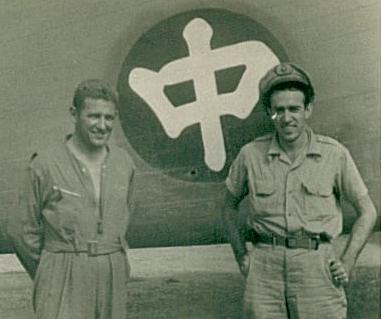 Lad Moore and J.H. Maupin, Kunming (no date)
(Photo courtesy of Lad Moore, Jr.)
---
In the 1943-45 log book of Don McBride, James listed his address as:


J.H. MAUPIN
P.O. BOX 111
TIPP CITY, OHIO
and



JH MAUPIN
30 TAMWAY RD.
RANGOON BURMA
---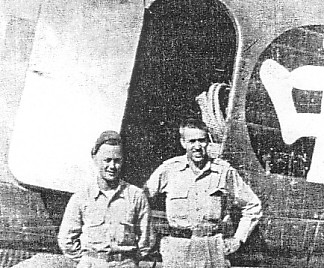 C.O. Rountree and J. Houston Maupin
(Courtesy of the Rountree's)
---
The following paragraph was extracted from a short biography written by Bob Pottschmidt.

"One of the founders of this Burma operation, Jim Maupin, had endeared himself to the Indonesians by making some flights between Burma and Jogjakarta, Java running the Dutch blockade while the Indonesians were having a little civil war with the Dutch in their struggle for independence. Their independence was soon achieved peacefully with the help of the United Nations. By June, 1950 with Maupin as my boss I was in Java as senior pilot fo the air transport division of the Indonesian Air Force. Mary Margaret and my son Bob, then 4, joined me in a pleasant home in Bandung which has a delightful climate at 2800 ft. elevation. My son Louie, then 16, learned to fly in a Piper Cub - cost $2 per hour for plane and instructor. Louie now flies helicopters for Weyerhaeuser after service in the Air Force including a tour in Vietnam. I flew to all parts of Indonesia in C-47's and also did a little flying in PN-Y's and B-25's. In 1953 I got a DC-3 Air Transport Rating from an American F.A.A. inspector who was visiting Indonesia. I resigned in June, 1955 thus ending my professional flying career."






If you would like to share any information about James Maupin
or would like to be added to the CNAC e-mail distribution list,
please let the CNAC Web Editor, Tom Moore, know.
Thanks!



Background music to this
page can be controlled here.
"Down By The O-Hi-O"