In the 1943-45 log book of Don McBride, Syd listed his address as:


De Kantzow SYD
627 NEW SOUTH HEAD RD.
ROSE BAY, SYDNEY AUST.
---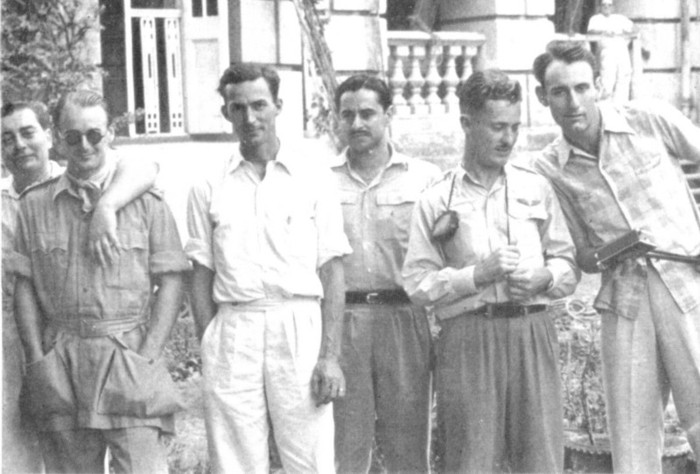 left to right
Boris Lisanivitch (secretary of the 300 club in Calcutta) , Capt Lawrence Pratt (ADC to the Govenor of Bengal "Casey"? ) , Ben Driver (Managing Director of Magnolia ice cream), Colonel Prithi Singh (ADC to HH Jaipur), Syd de Kantzow and "Catfish" Raine
---
Syd and Roy C. Farrell go on to establish Cathay Pacific Airways in Hong Kong on September 24, 1946.

---
The following six photos are courtesy of Judy Polanich, Paul Kessler's niece)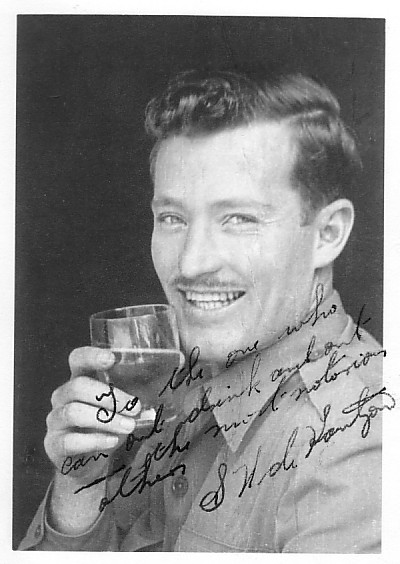 Syd de Kantzow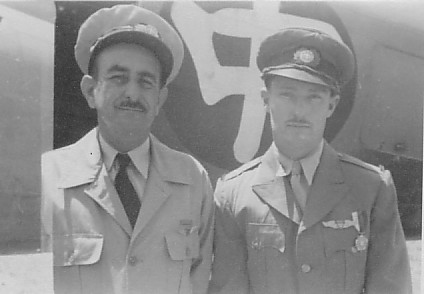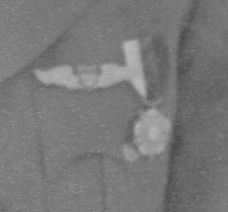 Paul Kessler and Syd de Kantzow
After receiving the "Burma Star" citations were "For relief supply dropping" (rice & money drops).
Syd's other decoration was "The order of the flying cloud" this was awarded by Madame Chang Kai Shek personally.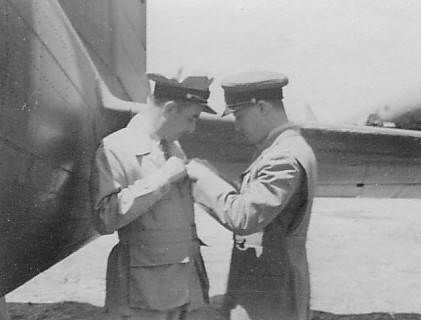 Paul Kessler and Syd de Kantzow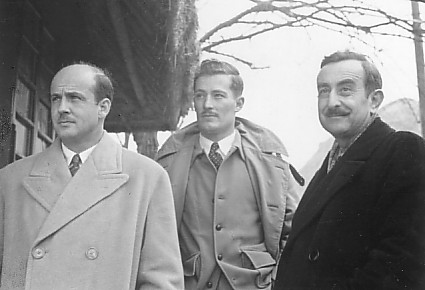 Hal Sweet, Syd de Kantzow and Paul Kessler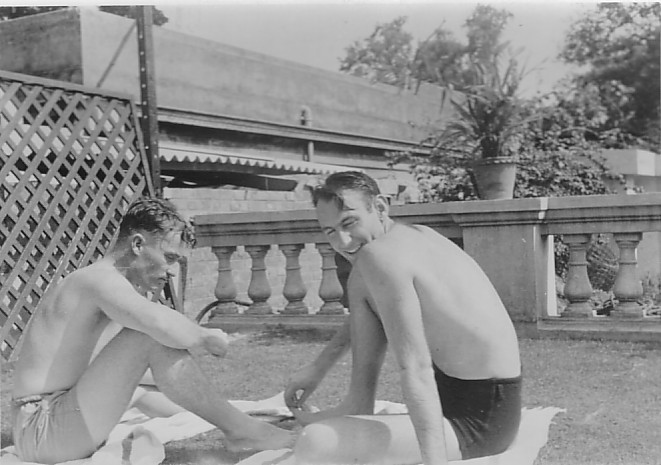 Syd de Kantzow and "Catfish" Raine?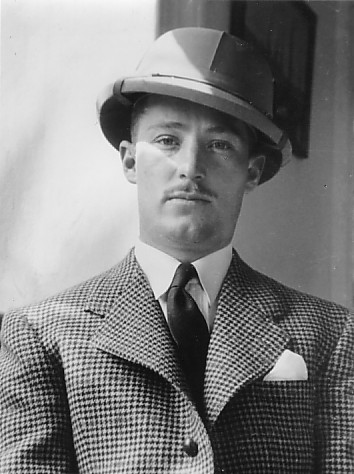 Syd de Kantzow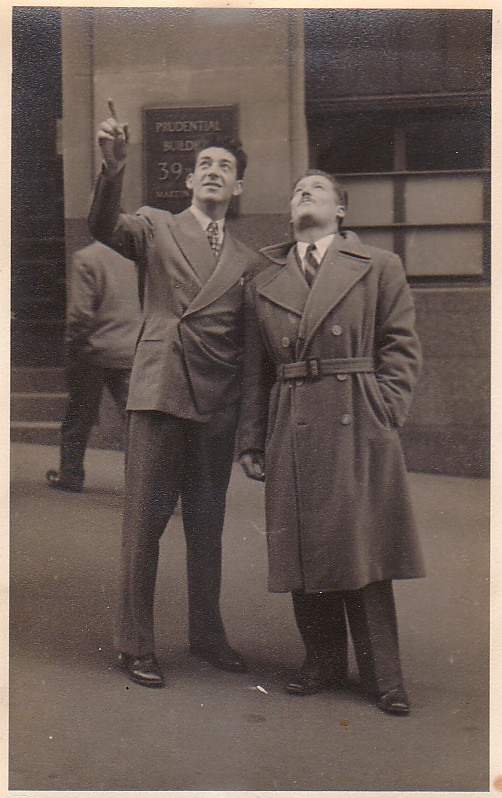 Bob Russell and Syd de Kantyzow
Sydney, Australia - 1946
(Courtesy of Rosemary (Bob) Gentry)
---

January 21, 2005
From Syd's son, Peter, and Syd's widow, Angela

Additional history -- Syd joined C.N.A.C. In Hong Kong (he was appointed from New York by the president of Pan American airways Mr. Juan Trippe - Hal Sweet was with Pan American rep in Hong Kong) in early 1940 and was based in Hong Kong until the Fall in 1942 , then when Hk fell to the Japs they went into Burma and then when Burma was captured, they evacuated Rangoon and moved the operation to India (this was the point where the "Hump route" was envisaged "Laishio" North Burma) then in Calcutta & the Hump. Sydney was on the inaugural survey of the Hump route with the chief pilot Chuck Sharp, Capt Woods and Jo Mac Donald and a Chinese operator?. The Hump route was then from Calcutta to Dinjan in Assam to India and from there to Kunming (the highest part of the route) and then onto Chungking (the war time capital for China).

Madame Chiang Kai Shek always requested my Father to pilot whenever she came or went from China. My father once made a miraculous landing in the Yangtse river after an engine caught fire after just taking off from ChungKing he managed to keep the air plane afloat for some time - all passengers were saved, one of the passengers was Madame Chiang Kai Shek's niece and she had all her wedding trousseau, jewelery, including gold bars on the flight - this was all lost!

Our address is :-

# 471 Sheko Village Road
Sheko
Hong Kong
China
E-mail sheko471@netvigator.com

Telephones:
Mobile - 852 9101 4511
House - 852 2809 4967
Work - 852 2956 9608



If you would like to share any information about Sydney de Kantzow
or would like to be added to the CNAC e-mail distribution list,
please let me, the CNAC Web Editor, Tom Moore, know.
Thanks!