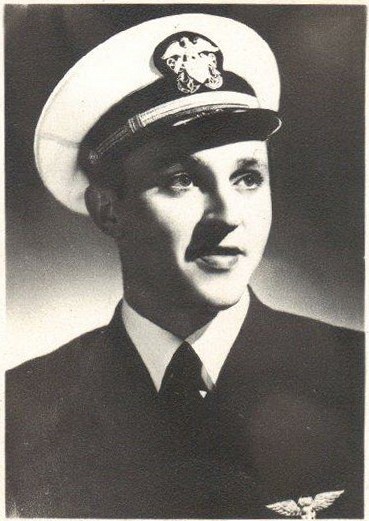 Robert Gentry (Navy) - early 1940's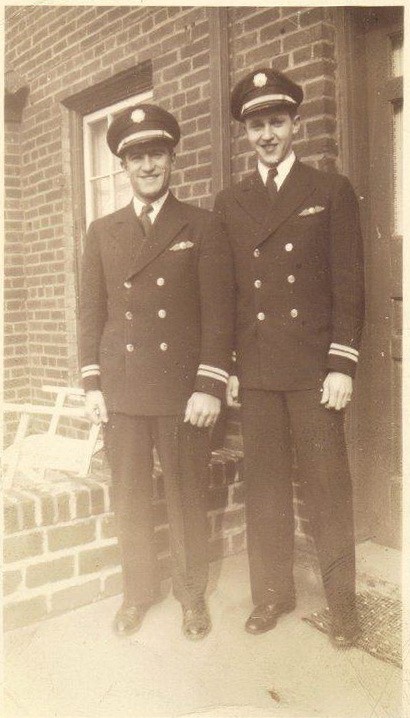 left to right
Jildo Zallagni(sp?) and Robert Gentry
Navy(?) uniforms, early 1940's
---

In the 1943-45 log book of Don McBride, Bob listed his home address as:

R.G. Gentry
Rt. # 1
Canton Penn.
---
CNAC Mailing List -- February 18, 1964

Bob Gentry
Rt 3 Grammer Rd.
Columbus, Ind.

---
CNAC Mailing List -- February 1, 1965

Bob Gentry
829 Pomona
Ann Arbor, Mich.

---
CNAC Mailing Listist - February 5, 1979

Bob Gentry
RR1
Sheridan, Indiana 46069

---

Robert G. Gentry retired in 1976 as a service manager of Cummins Engine Co. of Columbus, IN.

He was born Dec 9,1921, in West Franklin, PA to William R. and Maud (Schrader) Gentry. He was married to Rosemary McCarthy on Aug 31, l946.

A family friend who retired from the Navy says, Bob was a pilot for American Airlines....way back.....before CNAC.

A Navy pilot during World War II, he was a founding member of Cathay Pacific Airways Airline. He also was a member of Experimental Aircraft Association.

He was proud to serve his country. Bob's mother was a nurse in WW I. His mother and father are both buried at Arlington National Cemetery.

He had his own airline established after the war and did some flying for the Chinese government.

Bob passed away May 30, 1994 -- Mount Dora, Florida. He was 73 years old.

Bob's widow, Rosemary McCarthy Gentry, passed away May 9, 2009, also at Mount Dora, Florida. She was 90 years old. She was a red cross nurse during World War II in the South and Southwest Pacific.

---

Bob and Rosemary had no surviving family. A very close friend sent me the follow photo album. I've identifed many of the people and places, but I could use more help with some of the photos in this album.



If you would like to share any information about Robert Gentry
or would like to be added to the CNAC e-mail distribution list,
please let the CNAC Web Editor, Tom Moore, know.
Thanks!