FLYING AND ROMANCE IN HAWAII


(December 1936 - December 1937)
- 9 December 1936: War Department Special Orders No. 291, finds Emil on duty on Hawaii as a 2nd Lt. in the Air Corps Reserve.
- Christmas Dinner - 1936, 19th Pursuit Squadron, Air Corps, Wheeler Field, T.H., with Emil S. Scott listed as a Second Lieutenant.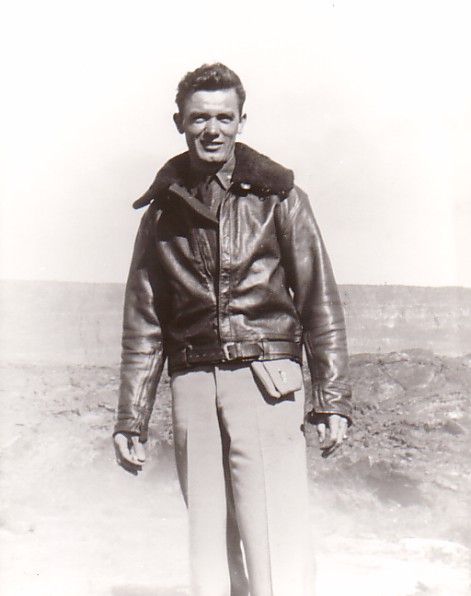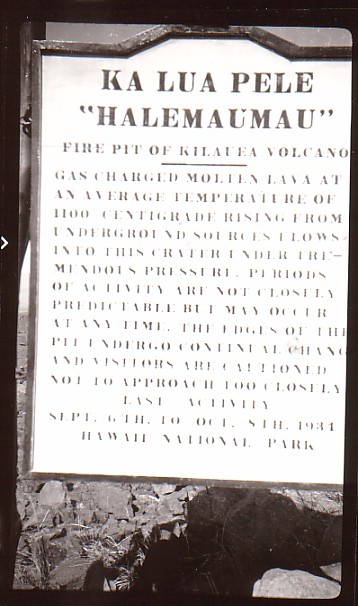 Halema'uma'u in Kilauea Caldera,
Volcano National Park, southwest of Hilo, Hawaii
1936 or 1937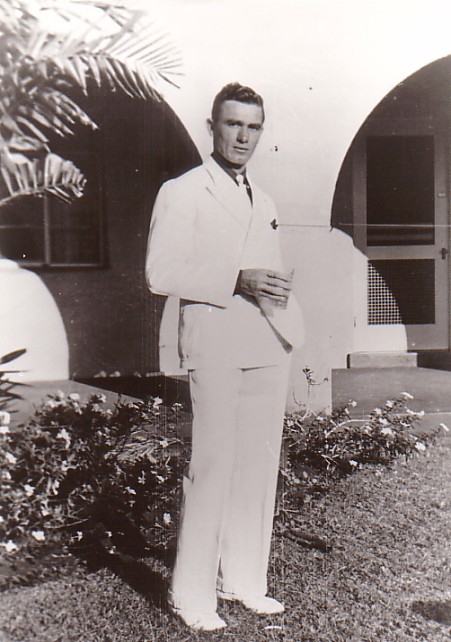 Scotty all decked out for a night on the town!
Or to a Tea Dance on the roof of the Alexander Young Hotel,
where he would meet his future bride?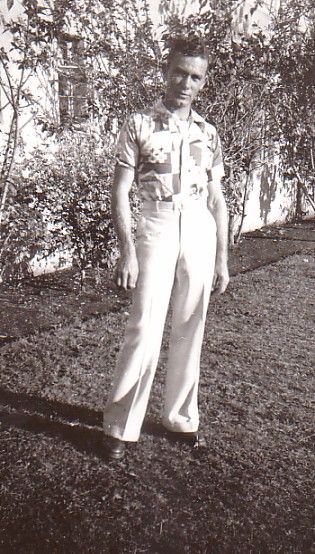 Is Scotty in a precursor to the Hawaiian print shirt?
- Sometime in 1936/7: Inter-Island Airways Sikorsky S-43 (#5), also called the "Baby Clipper", was one of 3 such models Inter-Island owned. #5 arrived in Hawaii in Devember 1935. Inter-Island changed its name to Hawaiian Airlines in September of 1941. Here's some history of Hawaiian Airlines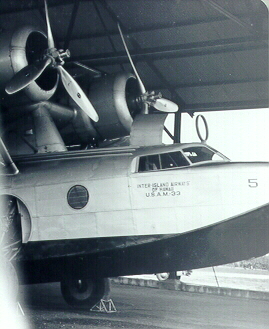 (Photo Courtesy of Tom Moore)


Also sometime in 1936/7: Pan Am Martin M-130, one of 3 used from 1935-39 in the Pacific. This one is anchored near Pearl City, west of Honolulu. Tail #NC 14716 was the "China Clipper". This plane inaugurated the world's first trans-Pacific air mail service, 22-29 November 1935. She sank at Port of Spain, Trinidad, 8 January 1945.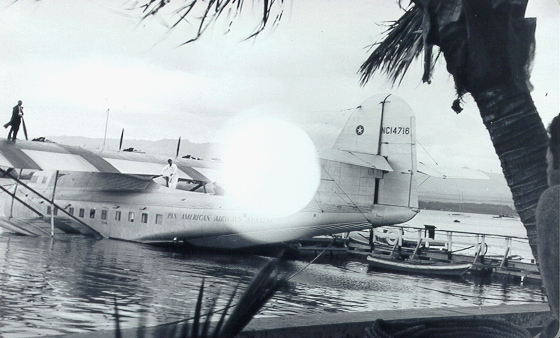 (Photo Courtesy of Tom Moore)
- January 18, 1937: Application For Commission In The Regular Army, signed at Wheeler Field, T.H..
- February of 1937: Other papers indicate that he was assigned to the 19th Pursuit Squadron and the 18th Pursuit Group at Schofield Barracks, Territory of Hawaii.
- 1937: Georgi meets Emil Silvan "Scotty" Scott at a Tea Dance at the Alexander Young Hotel in Honolulu.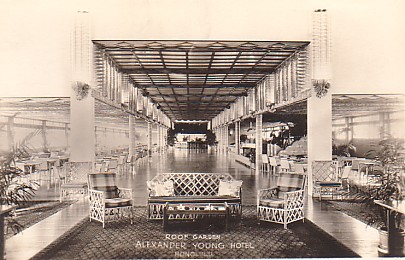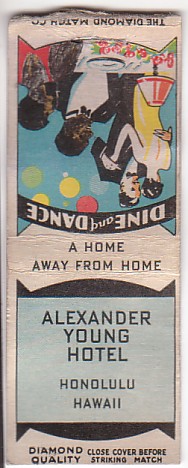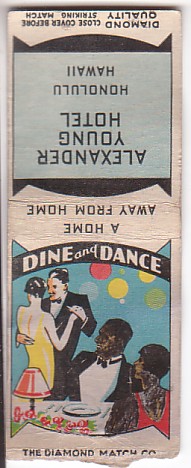 - August 28, 1937: Promoted to 1st Lt. at Fort Shafter, Hawaii.
Sometime in 1937
Betty and Emil at Wheeler Field dance


Must have been an electric evening!
Georgi clearly remembers that dress,
because it cost $40.00 - a lot of $$ in 1937.


- November 1937: Emil and his good flying buddy Roger Reynolds (on the left), sail to China to become Flight Instructors for the Chinese National Air Force. Their transportation is aboard the President Line Ship - Coolidge.

The bon voyage party sending Emil off takes place on board the Coolidge. Georgi is in the poka-dot dress (check the matching shoes) and her "Scotty" is standing to her right -- with the curl hanging over his forehead. The only other person I have been able to identify in this photo is Chrystal Schultz -- soon to become Mrs. Robert Angle. Chrystal is in the center wearing a dark dress and hat, and Bob Angle's wings on her bodice.

Can you identify anyone else in this picture?
If so, please contact me.
Thanks.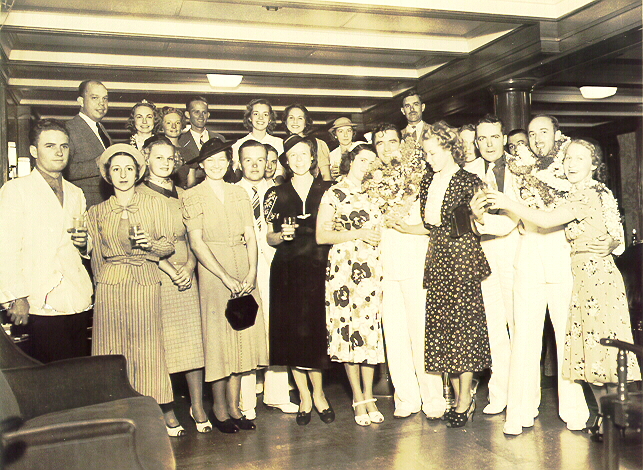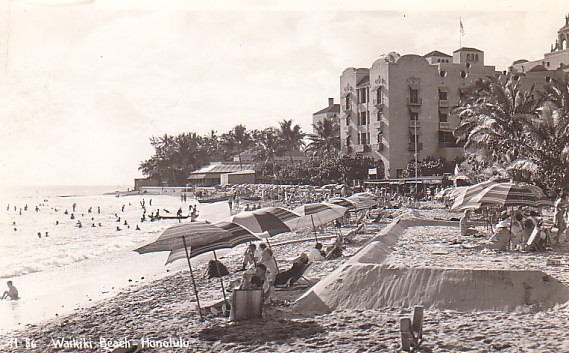 Waikiki Beach as Scotty and Betty knew it.


Background music to this
page can be controlled here.
"Waikiki"