Sadly, the Alexander Young Hotel is gone – demolished in 1981 during the demolition and rebuilding craze in Honolulu that rendered it as bland as most other North American cities. They replaced the hotel with a bland condominium. Still there's a picture of the building from a postcard and you can see the architectural design for the expansive lobby.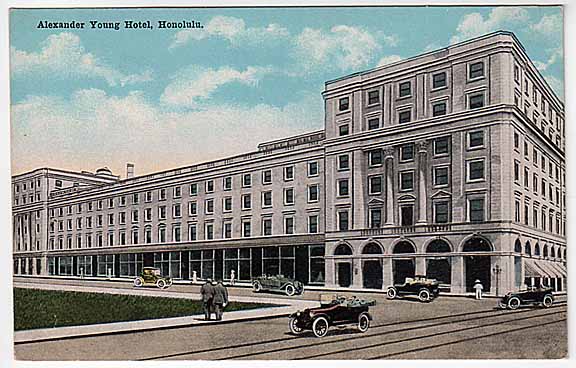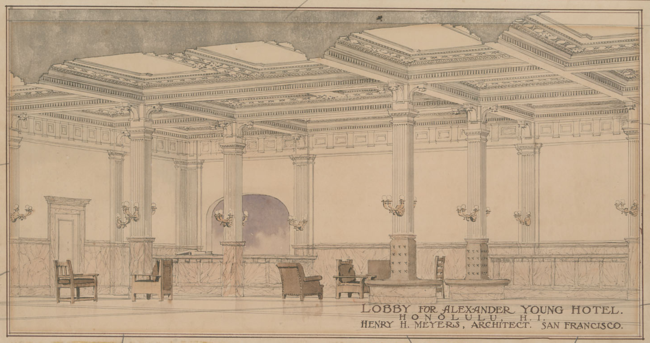 The hotel was built in 1902 by (surprise, surprise) Alexander Young, a Scottish-born Honolulu businessman who had made a packet in sugar mills and as the General Manager of the Honolulu Iron Works. The hotel opened for business in 1903 with 300-rooms at Bishop and Hotel Streets in downtown Honolulu. W Somerset Maugham stayed there for about 3 weeks while visiting Hawaii. Sadly you cannot.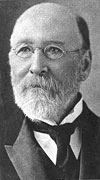 Alexander Young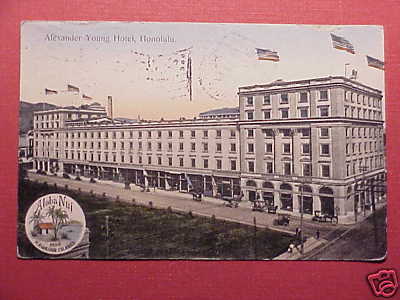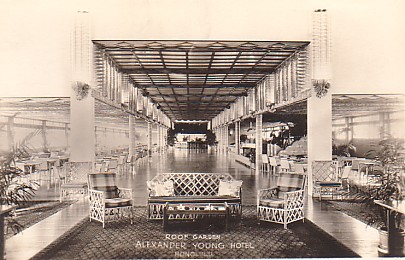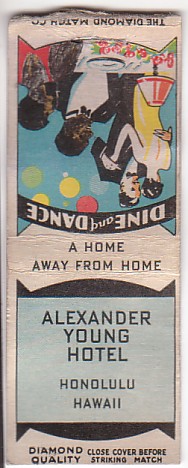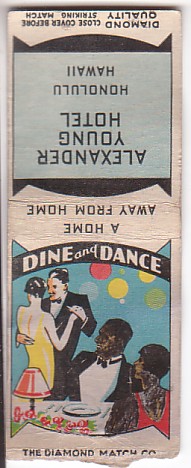 If you would like to share any information about the Alexander Young Hotel
please let me, Tom Moore, know.
Thanks!