P.Y. WONG
(CNAC December 1937 - 194?)


From the story about the DC-2 1/2 by Zygmund Soldinski

"As soon as I had all the information and facts in hand I started the "think machine" going. P.Y. Wong, our managing Director, came to confer with me at Kai Tak. Chuck Sharp ("Apple Dumpling"), our Operations Manager and Chief Pilot, was out on a trial and as always and usual, Bond was never present in a crisis. So, it was up to me and P.Y. I want to say here that P.Y. Wong was one of the most considerate and kindest men I have ever had (the) opportunity to work with or met in my life. He was considerable shook up over this incident."

---
For some additional details see Wings for an Embattled China by W. Langhorne Bond, pages 143, 164 and others.

---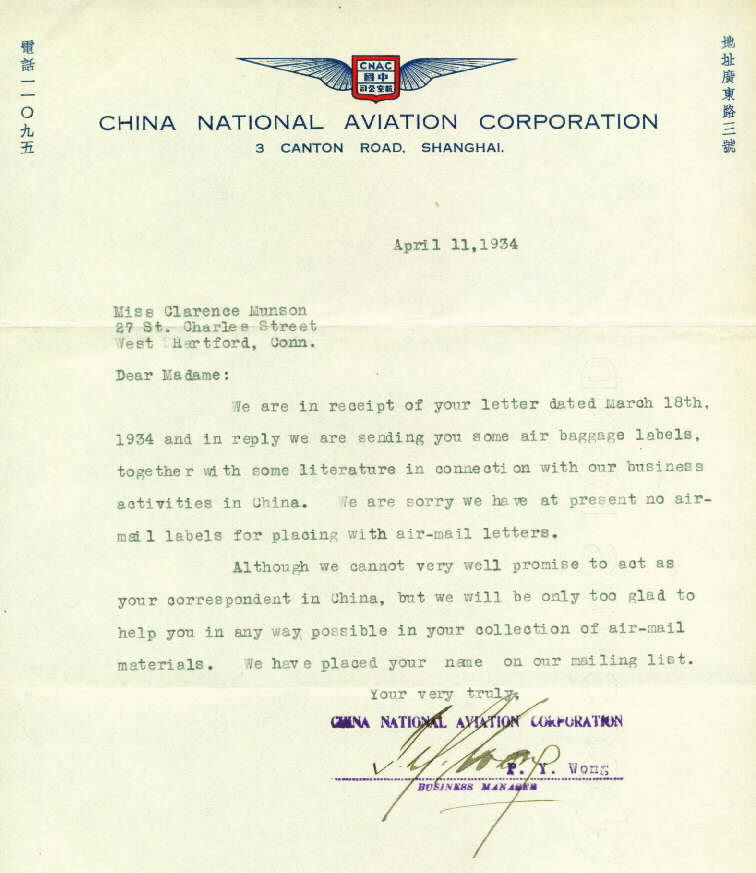 You can see this "literature" (booklet) by clicking here.






If you would like to share any information about P.Y. Wong
or would like to be added to the CNAC e-mail distirbution list,
please let the CNAC Web Editor know.
Thanks!



Background music to this
page can be controlled here.
"Yin Nian Hao"