July 25, 2017 - These pictures got mis-filed and just now found and posted them.
It was just me on this trip taking a break and visiting some friends...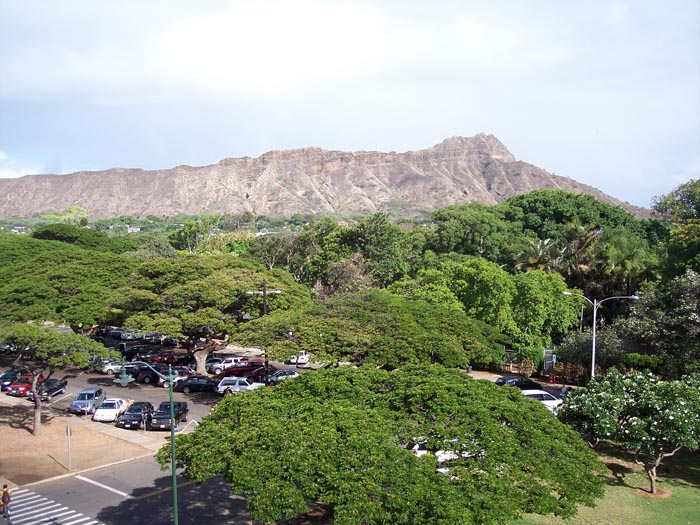 I think I was on the 4th floor at the Waikiki Grand.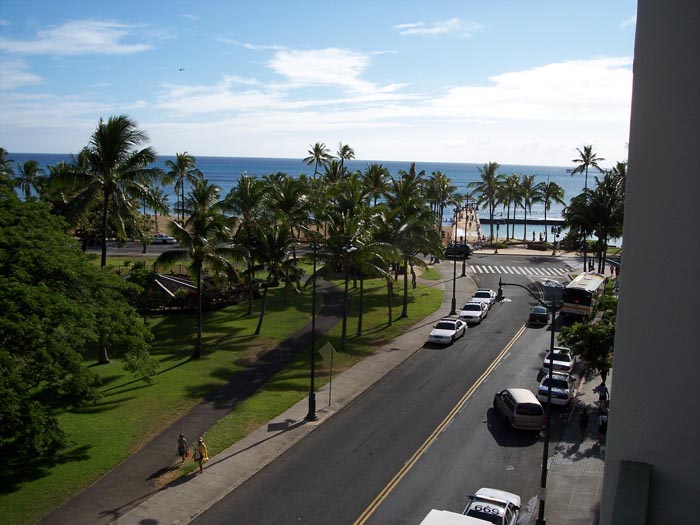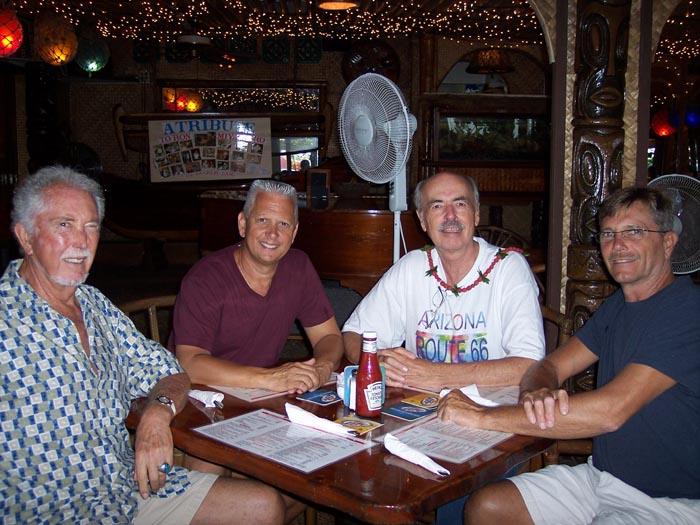 Norm, Mikee, Tom and Mark
Lunch at La Mariana Sailing Club at the Ke'ehi Boat Harbor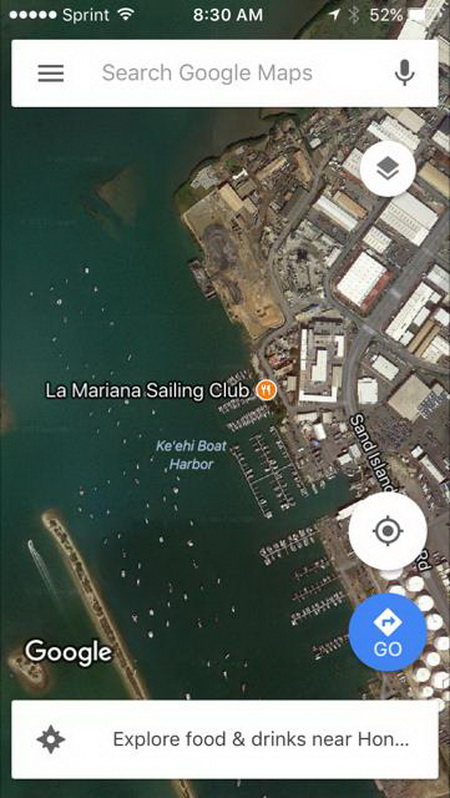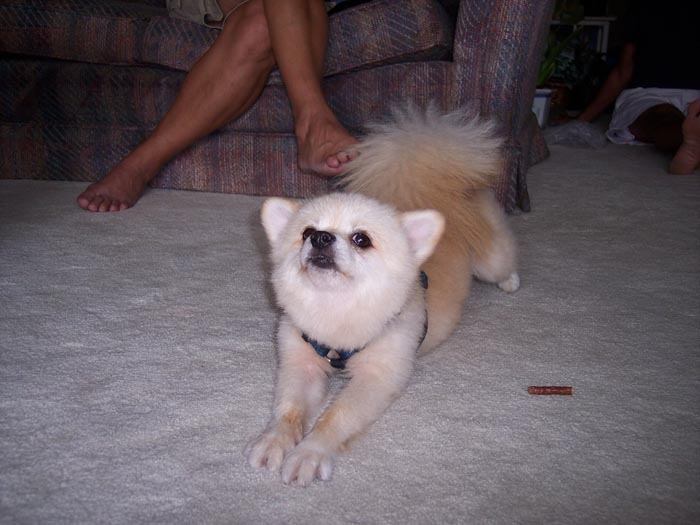 Twinkles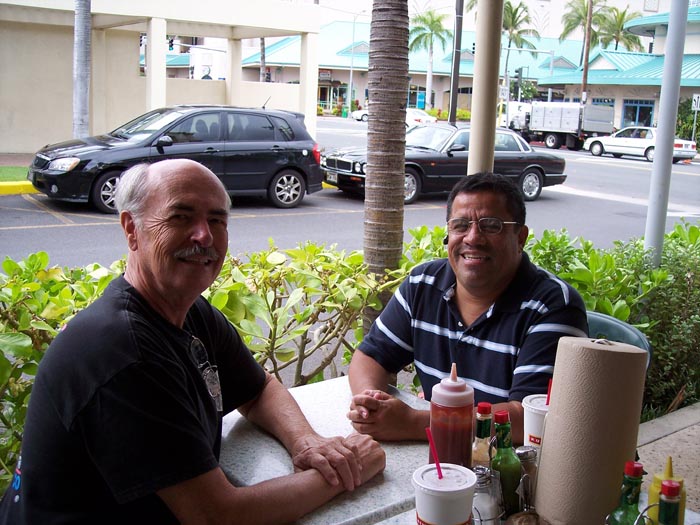 Tom and Buz, but where are we???
Buz was just promoted to the rank of Major in the USAF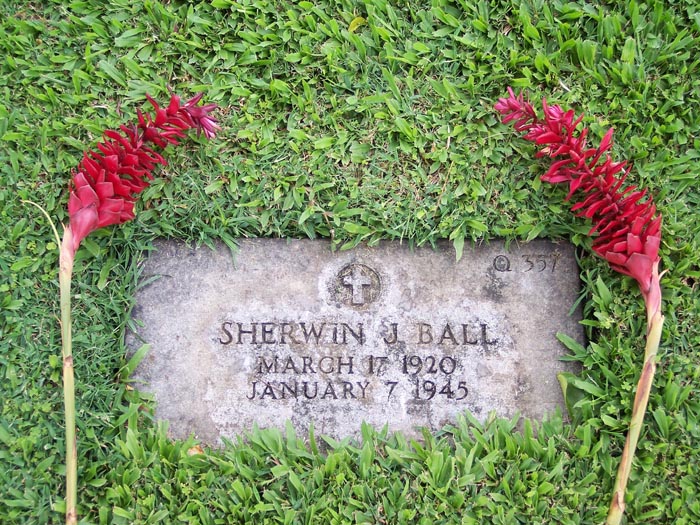 CNAC Captain Sherwin J. Ball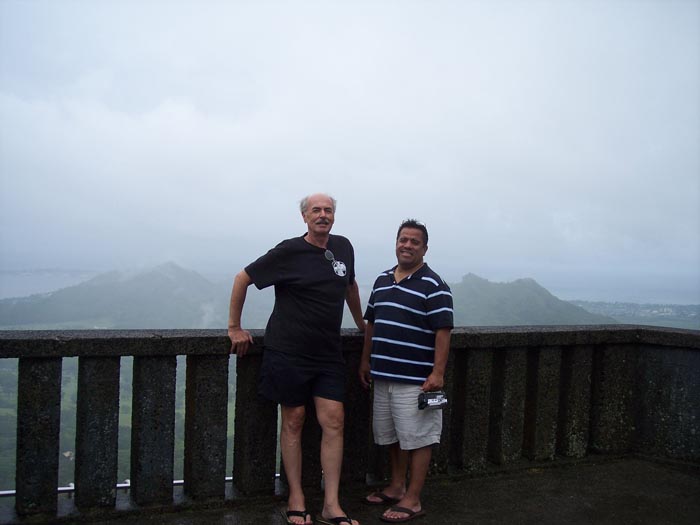 Overlook at Punchbowl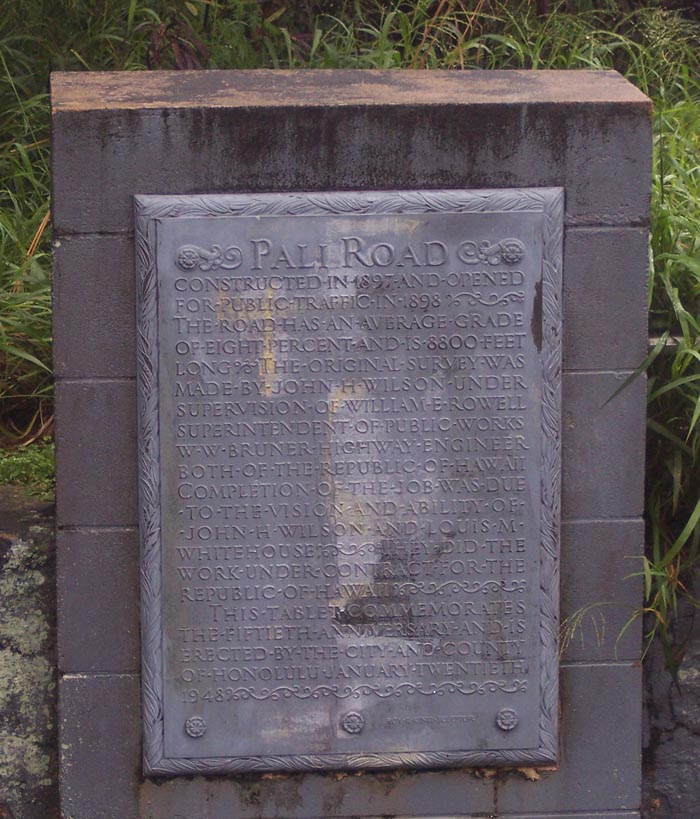 And now for a flash-from-the-past.
These are some of my uncle Emil's friends, but who are they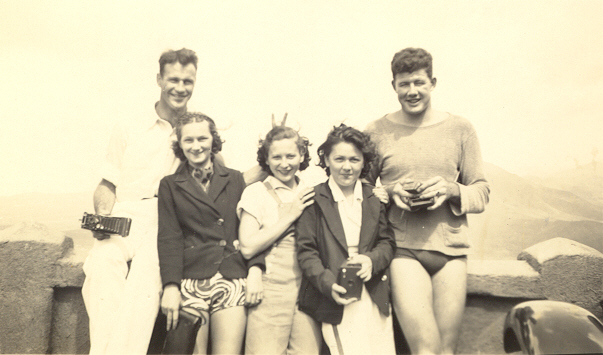 Pali Lookout on Oahu, 1936 or 1937.
Do you know any of these people? I don't have a clue.

There are many pictures of the following woman.
Do you know her?
She reminds me of the movie star, Jean Harlow.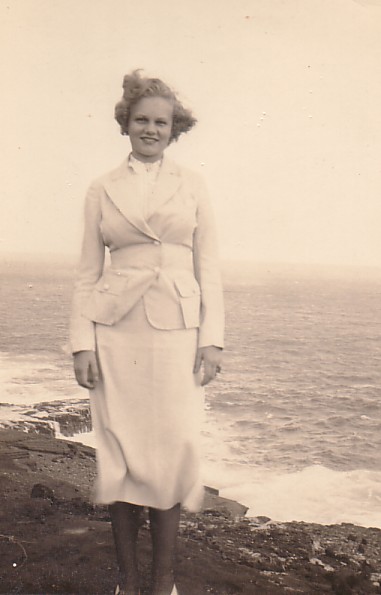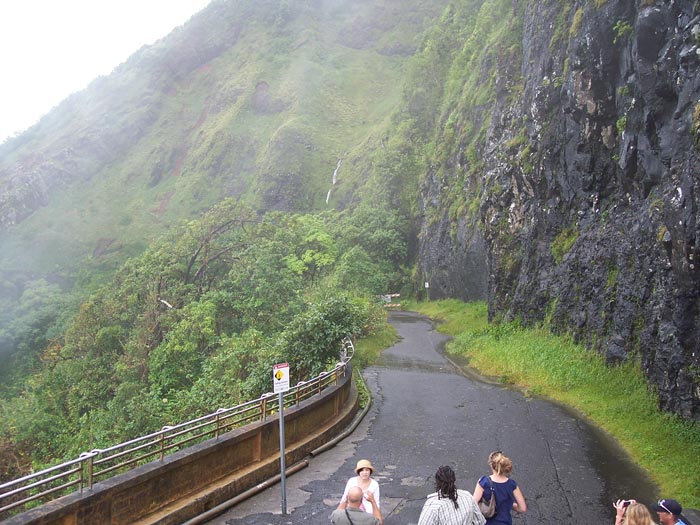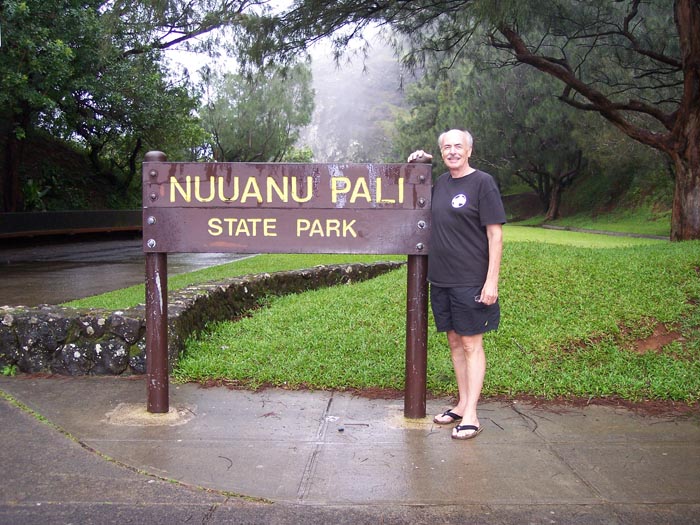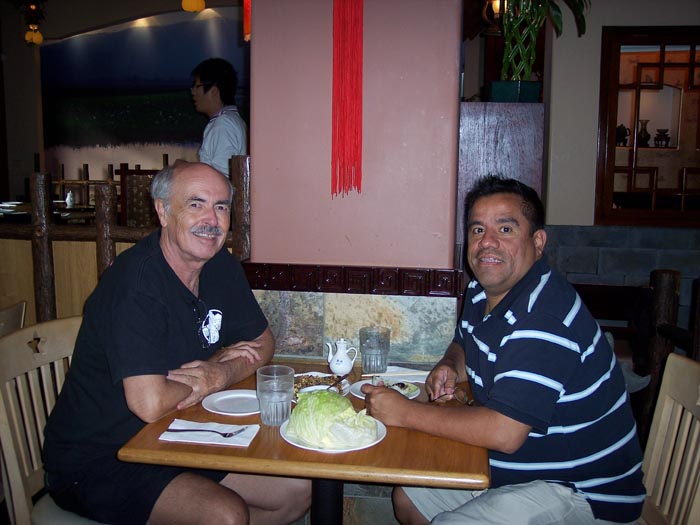 Tom and Buz
Lunch at the Little Village Noodle House on Smith Street in Chinatown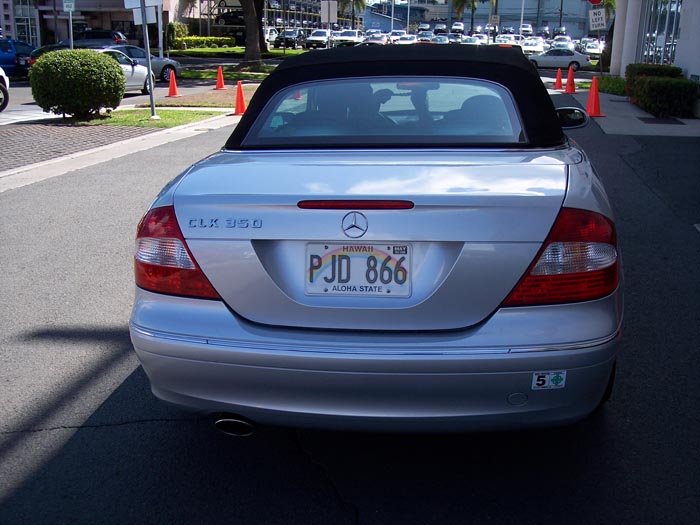 Buz's hot convertable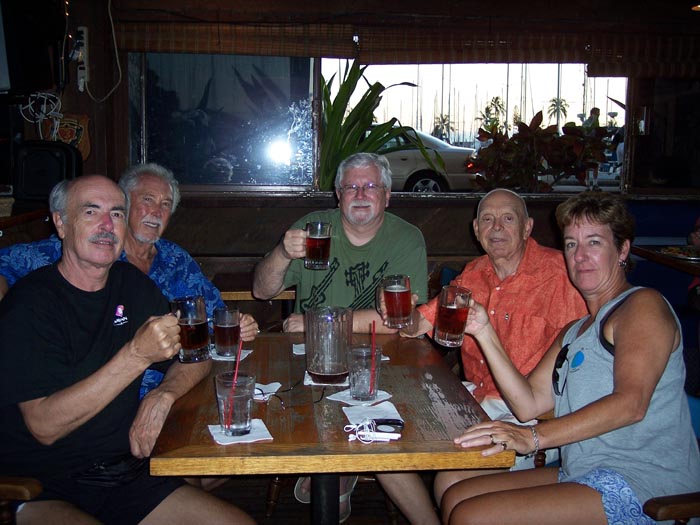 Tom, Norm, John, Bob and Wendy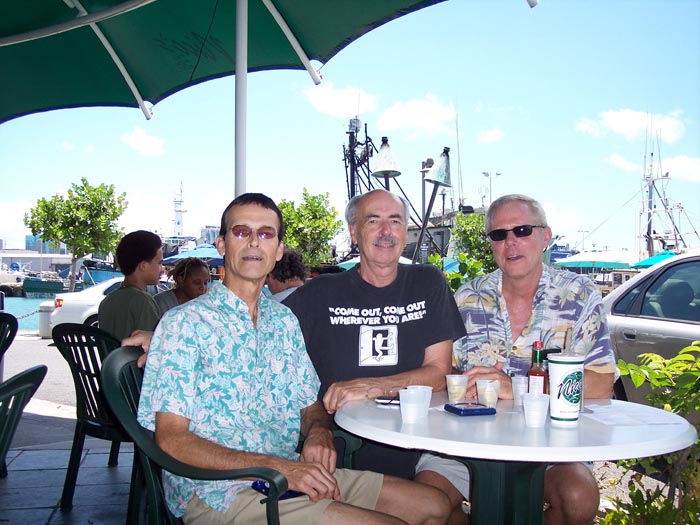 John, Tom and Michael
Having lunch before the Biship Museum,
but where are we? --- Nico's Fish Market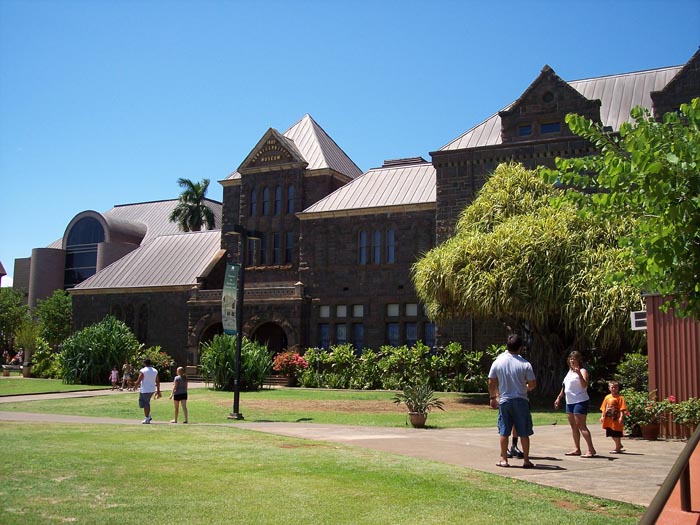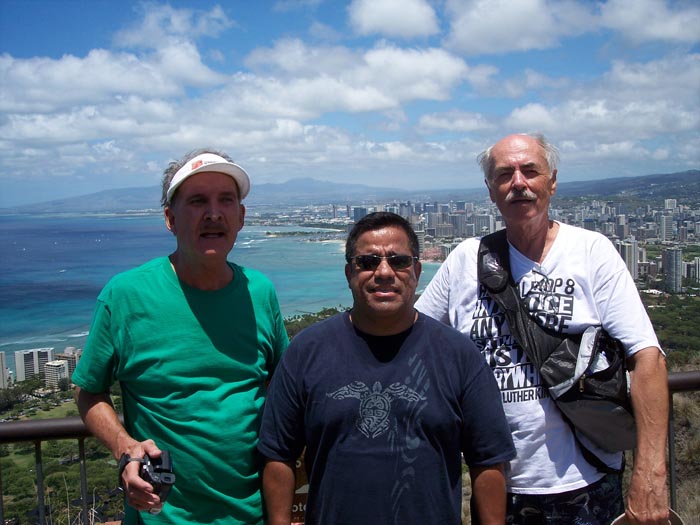 Bud, Buz and I climbed to the lookout on Diamond Head.
Well worth the sweat - actually Buz ran part of the way...really...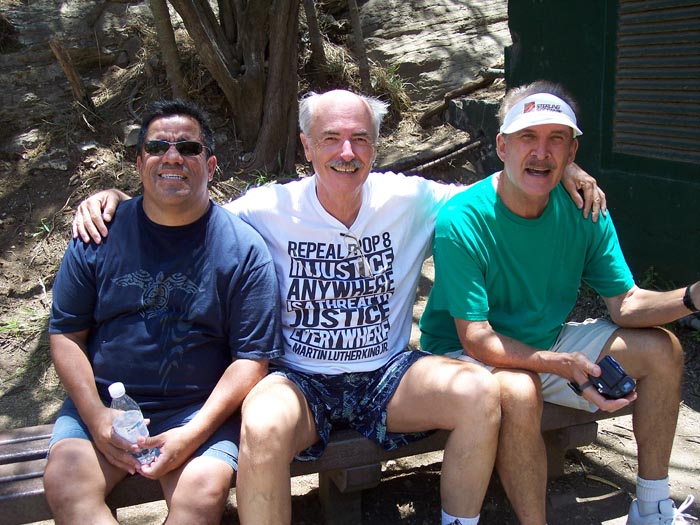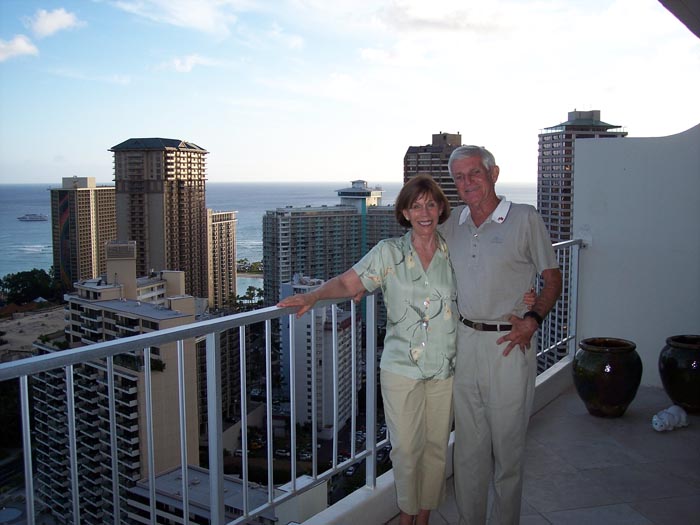 Mitch and Dan
Mitch's father, Hewitt F. Mitchell was a Captain with CNAC.
Me and Mitch
As you can see the view is breathtaking...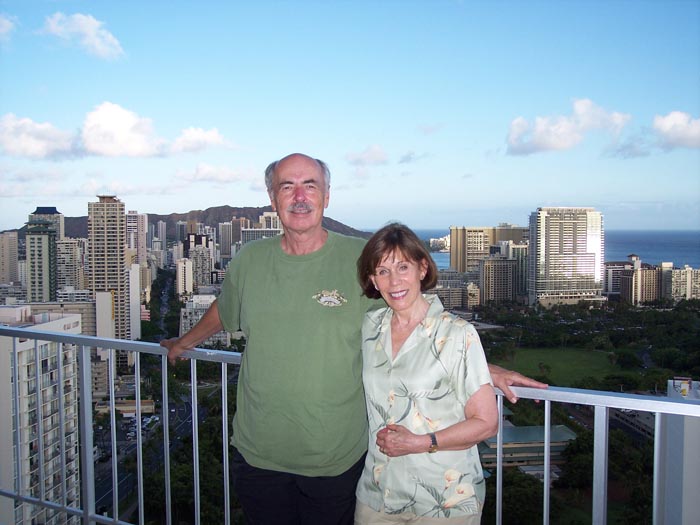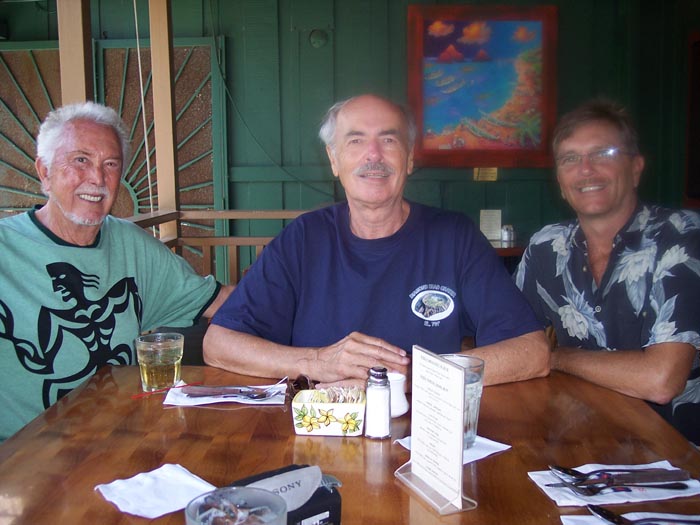 Norm, Tom and Mark
On one occasion, Bill and Hillary sat at the table behind us.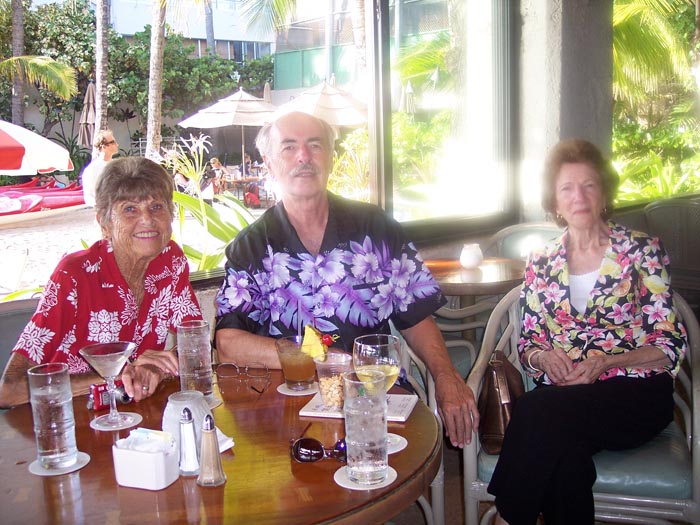 Me with friends of Georgi's
Anybody remember them or their names? Help???
At the Canoe Club.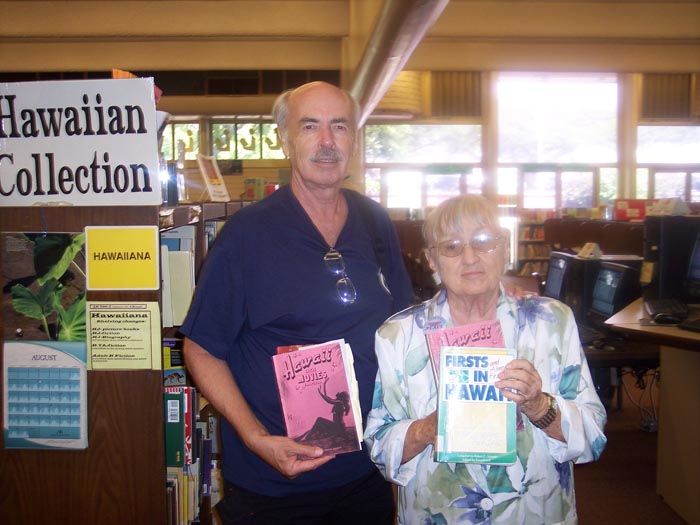 Hawaii In The Movies 1898-1959 by Robert C. Schmitt
I think this is Robert's wife

Walked from Waikiki to the fountain to visit with Kent Ghirard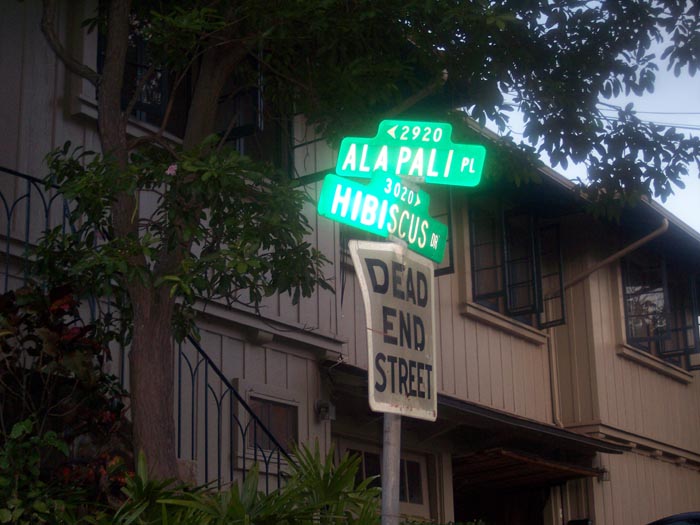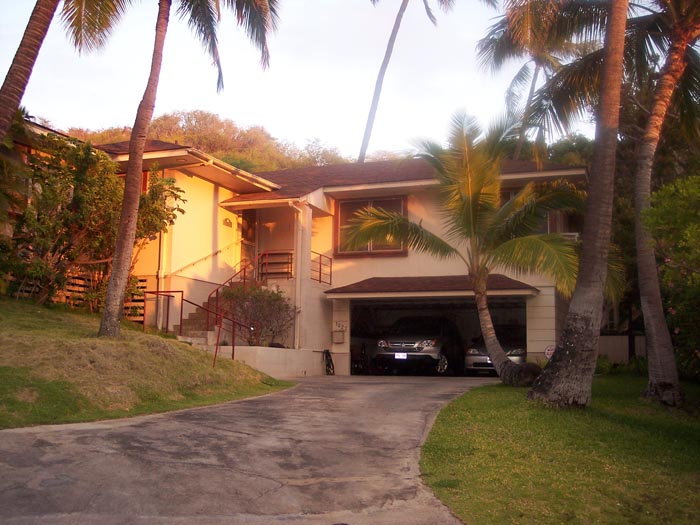 Kent and his housekeeper/helper ???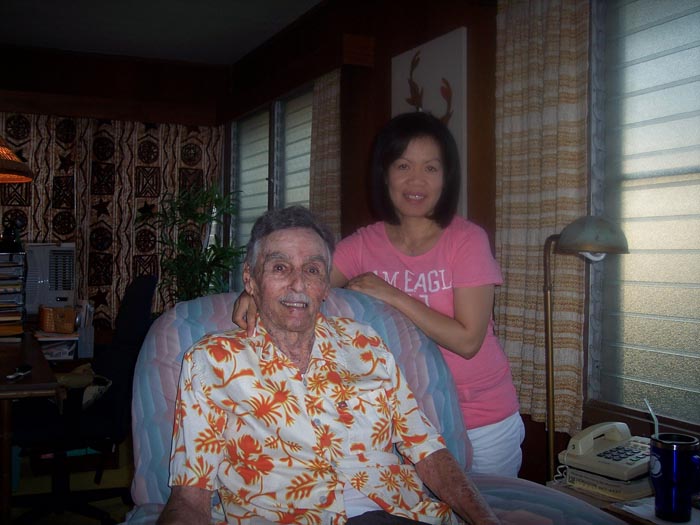 Me and Kent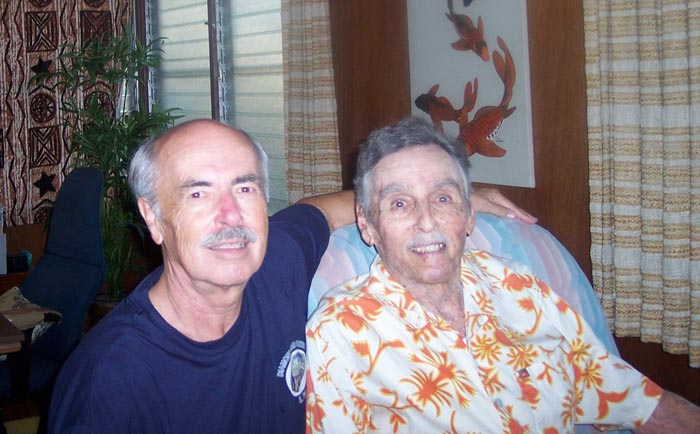 Went to John and Mike's place to show them the book, The Hula with Kent in it.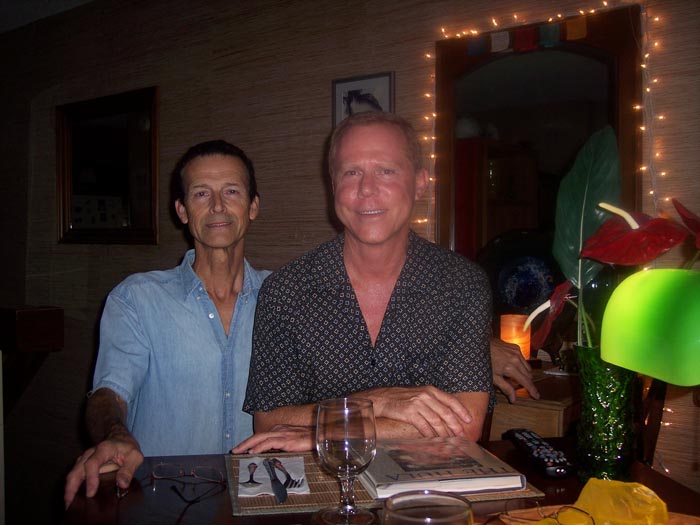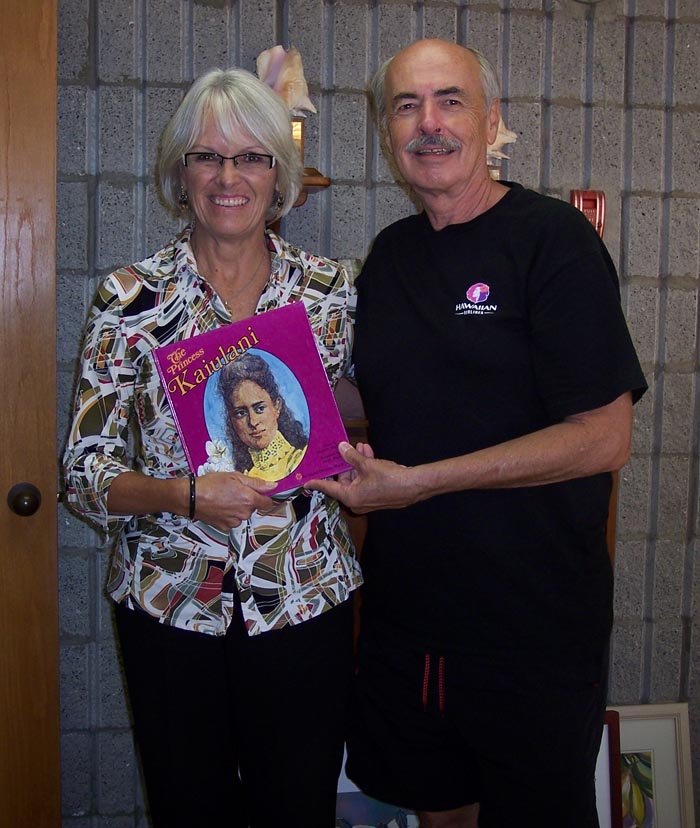 Author, Jackie Black and Tom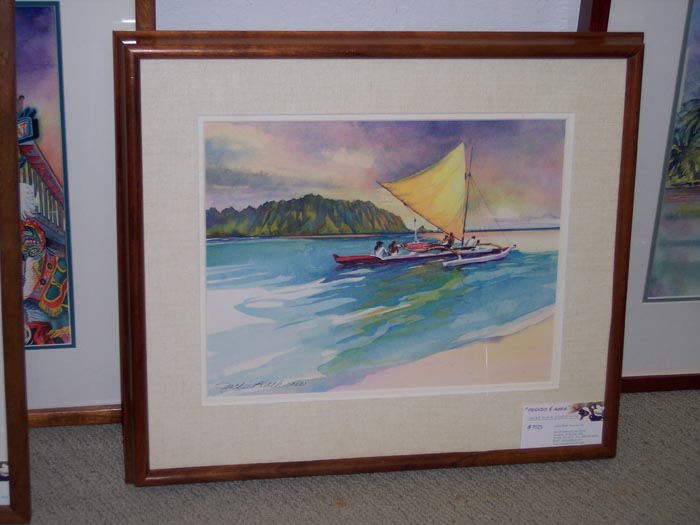 One of Jackie's water colors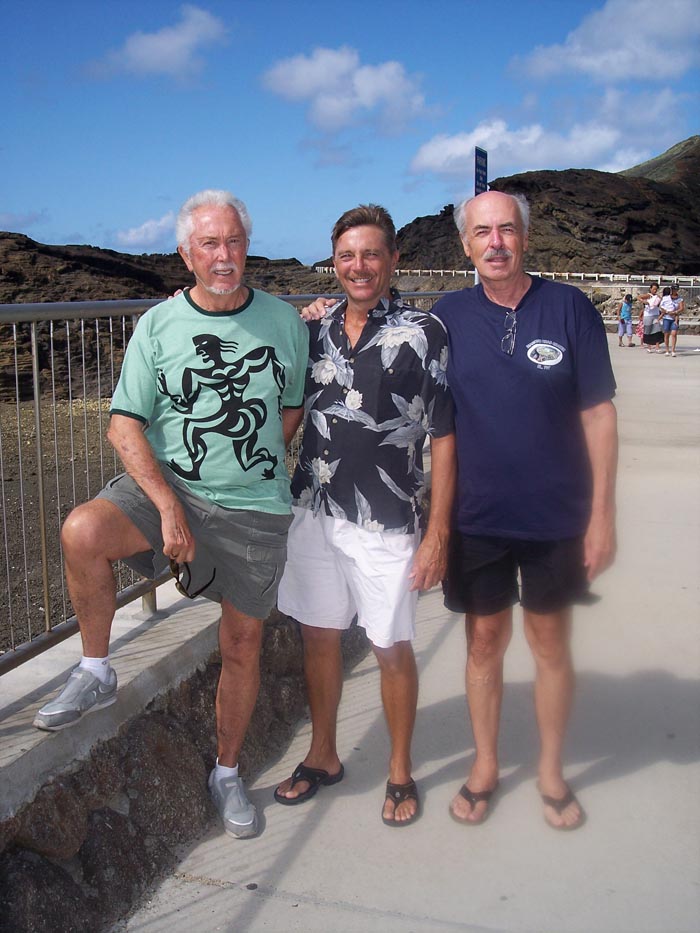 Bob, Mark and Tom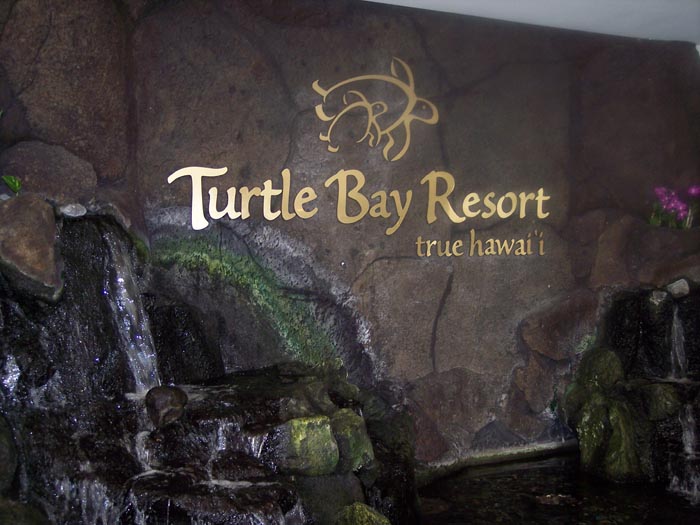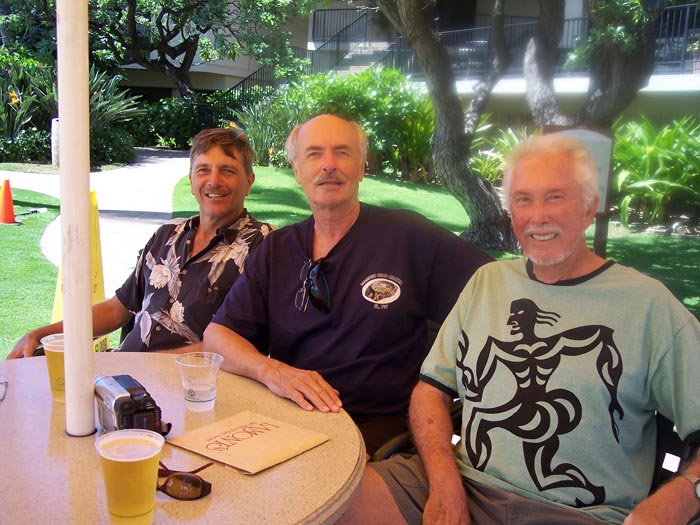 Mark, Tom and Bob