1910-1992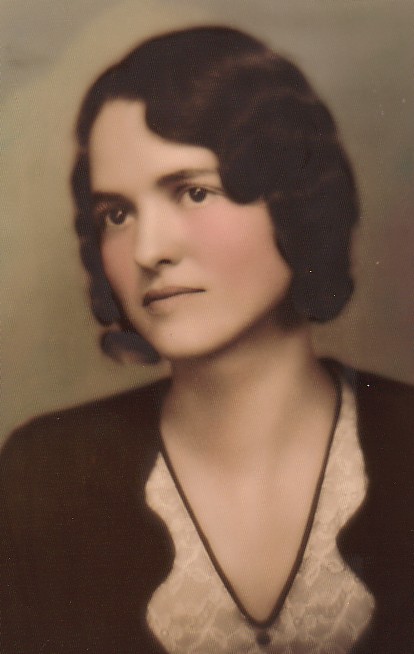 Texas - 1929

I am here and there!

Nada Carmen Scott was born on January 10, 1910, in Texola, Wheeler County, Texas, to Frankie Frazier and Lewis Lorenzo Scott. Nada was the fourth child born to this couple. Seven more children were to follow, with nine living to adulthood. Nada married, Tom O. Moore, on September 12, 1931, at Fort Sam Houston, Bexar County, Texas. They had two sons -- James Wilson Moore and Tom O. Moore,Jr.

As of today, February 24, 2001, Tom and Nada are survived by two sons, five grandchildren and 14 great-grandchildren. Tom passed away June 11, 1987. Nada died at home June 19, 1992, in Sacramento, Sacramento County, California. She was buried next to her husband of 54 years, at the Odd Fellows Cemetery in Sacramento, California.

Background music to this
page can be controlled here.
"The Shadow of Your Smile"


Thanks for visiting.
Please come again.