James Wilson Moore was born in Fort Sam Houston, Texas, August 14, 1933, to Tom and Nada Moore.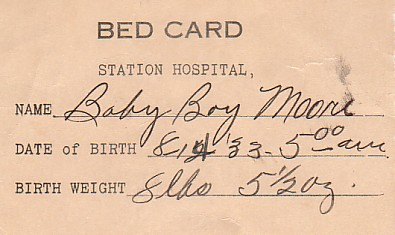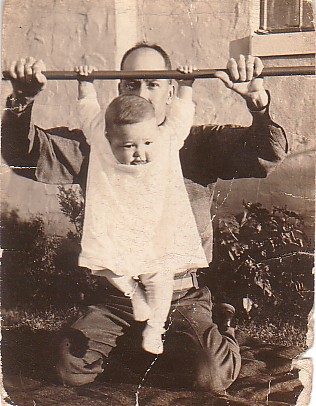 Father and son - age 5 months
Texas - January 1934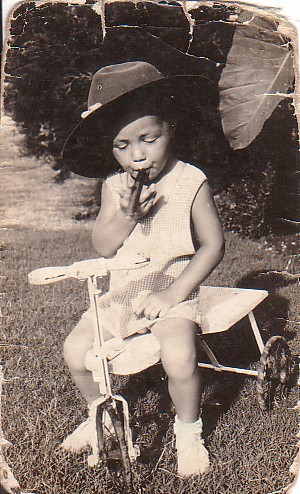 Jimmy Moore's first cigar
Age 2 years - 1935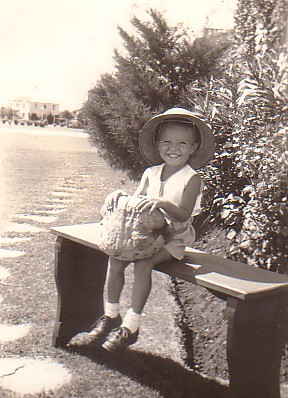 What is in his lap? Maybe a very large coconut?!...
Age 2 years and 10 months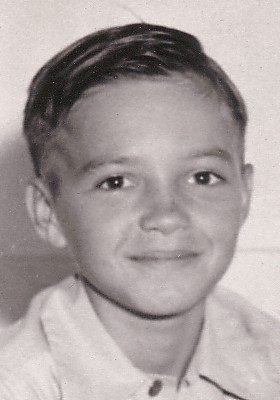 Jimmy Moore
Sacramento, California - 1943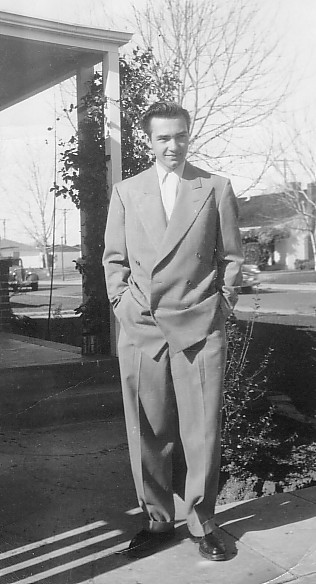 Jim Moore in front of 236 Tivoli Way
Sacramento, California
about 1950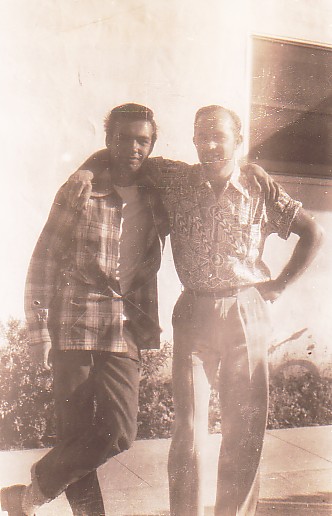 Jimmy Moore and his uncle, Homer Scott
about 1950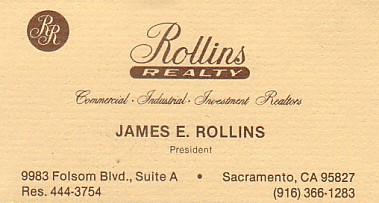 I think my brother, Jim, went to high school with this guy.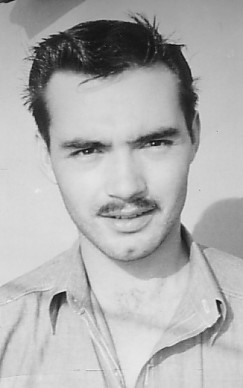 Jim Moore on board the U.S.S. Pine Island
August 29, 1955
On September 23, 1953, Jim and Patricia Jane Fawley were married in Warsaw, Koscivsko, Indiana.
A reception was held at the home of Pat's mother, Erna Fawley Dietrich.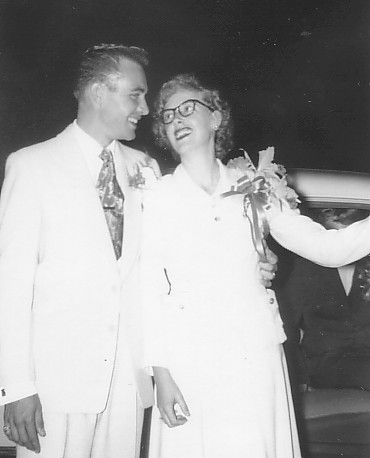 Jim and Pat had five children: Tanya Sue, Nichole Ann, Scott Wilson, Brett Douglas and Kelley Lynn. In 1965 Jim and Pat went their seperate ways. Pat was born December 15, 1933 in Warsaw, Indiana to Lloyd and Erna Fawley. Pat passed away April 26, 1999 in Olustee, Oklahoma and was buried there, next to her mother, Erna Fawley -- better known as "Pink Grandma".


---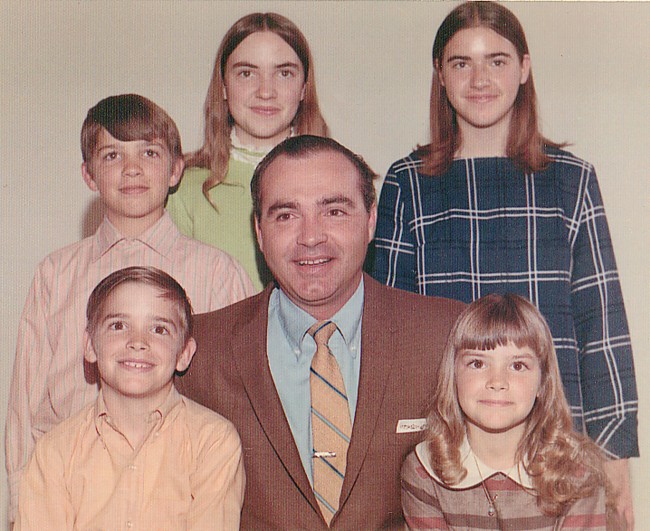 Jim in the center
starting on the left
Brett, Scott, Tanya, Nichole and Kelley
---
On April 20, 1974, Jim and Sharon Lynn Peters were married at the Park Wedding Chapel in Reno, Washoe, Nevada. They had no children. Sharon passed away November 8, 1998.

If you were born SCOTT ALLEN BREWER at Mercy Hospital in Sacramento, CA,
please contact me: Tom Moore at pepperbud@pobox.com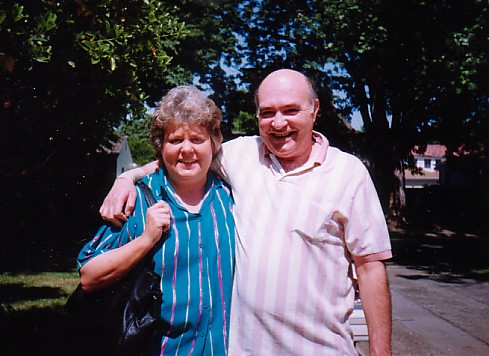 Sharon and Jim Moore - October 1989
In front of 236 Tivoli Way, Sacramento, California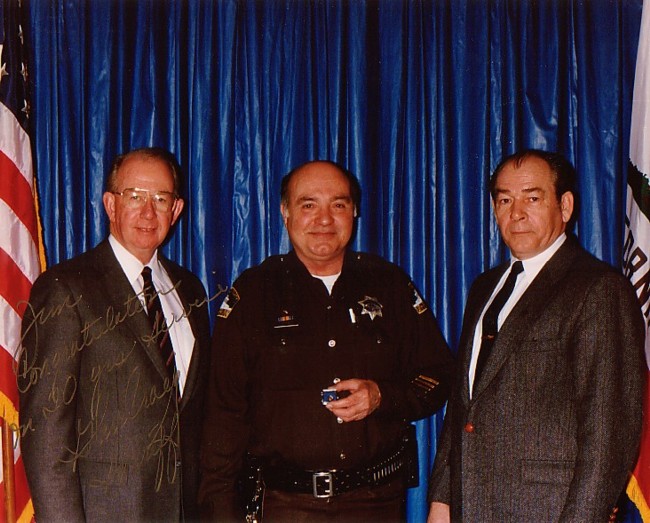 Jim retires as a Sacramento County Deputy Sherief
---
Click here for the obituary of James W. Moore.

If you would like to share any information about James Wilson Moore
please let me, Tom Moore, know.
Thanks!