Betty Jean Frances Coote
Honey Coote
Kathryn Lulu Coote
Kenneth Charles Coote
Leonard John Coote, Sr.
Leonard John Coote, Jr.

---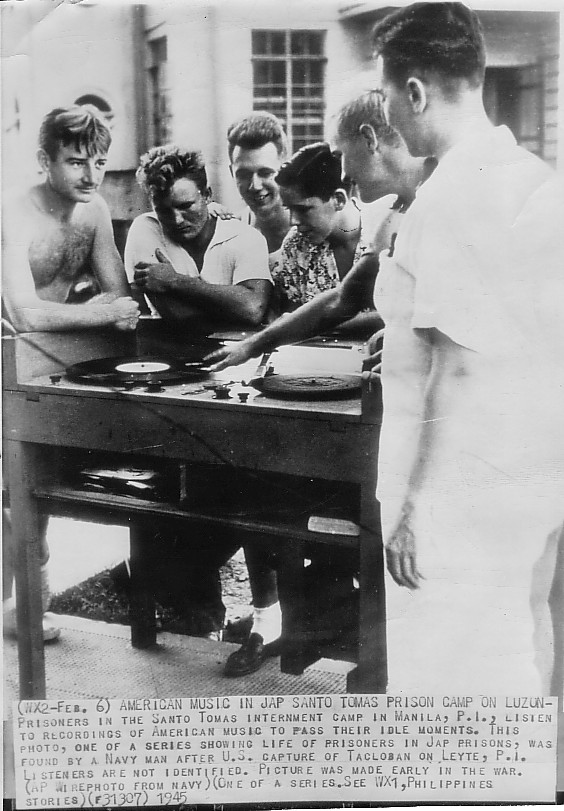 1942
left to right
Donald Rutter (U.S. Navy -- no shirt), one of the Coote's brothers, Unknown, Bill Hoffmann, Earl Hornbostel and an Unknown mistiso.
Rutter was taken with 25/26 other military men from Santo Tomas Internment Camp
and sent to Cabanatuan Military Prison Camp.
(Photo courtesy of Tom Moore and information from Patricia "Pat" Chittick Remley.)

If you would like to share any information about the Coote family
or would like to be added to my POW/Internee e-mail distribution list,
please let me, Tom Moore, know.
Thanks!