WILLIAM M. SANFORD (1921 - 2002)
"Bill"
(CNAC 194? - 194?)


September 6, 2001
The following biographical information came from PAA Captain Gene Banning:
"Charles M. "Chuck" Sims joined Pan American at San Francisco in 1942, in maintenance, later served in Honolulu. He became a flight engineer in January 1945, and was transferred to CNAC at Calcutta in March, 1945. First he was sent to Curtiss-Wright C-46 training at Buffalo, NY. At Calcutta he, along with Fred Pittenger and Bill Sanford, then trained CNAC mechanics on servicing and repairing C-46 aircraft, which CNAC was receiving."

(And this too...)
January 11, 2002
"I believe this is the Bill Sanford I knew who was a tech crew foreman (maintenance) in PAA until the 1970s. It is Sanford, I know of no Stanford in either CNAC or PAA. Must be same, he returned to San Francisco, then moved to some other stations too. Was a good engineer, as I recall.
Thanks, Gene"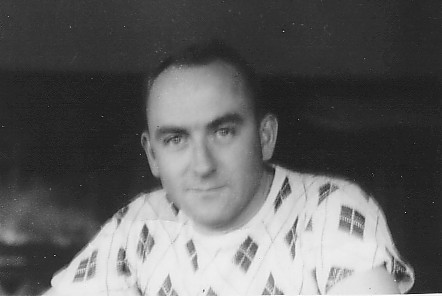 Sanford - Shanghai, 1947
Wish we had a better picture of Bill. Do you???




If you would like to share any information about William Sanford
or would like to be added to the CNAC e-mail distribution list,
please let the CNAC Web Editor, Tom Moore, know.
Thanks!



Background music to this
page can be controlled here.
"Boogie"