FRED W. PITTENGER (1920-1998)
(Mechanic)
(CNAC 194? - 194?)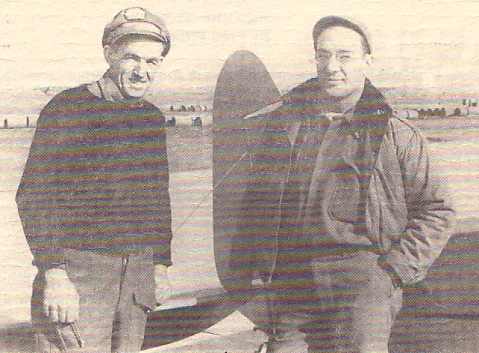 Bob McGinty and Fred Pittenger
---
Address in 1971 was:
Fred Pittenger
20011 - 42nd Avenue South
Kent, Wash. 98031

---
January 30, 2001
Ced Mah remembers that Fred was a CNAC mechnaic. Went from Vella Lavella to CNAC after WWII.


---

In 1947, Fred was part of the investagative team regarding Papijack's fatal crash.


---

Fred passed away May 26, 1998. The following link contains his obituary from the Seattle Times: http://community.seattletimes.nwsource.com/archive/?date=19980602&slug=2753969

June 23, 2008 -- I have talked with Fred's family. More to follow...






If you would like to share any information about Fred Pittenger
or would like to be added to the CNAC e-mail distribution list,
please let the CNAC Web Editor, Tom Moore, know.
Thanks!


Background music to this
page can be controlled here.
"Peg Of My Heart"