ROBERT THOMAS MCGINTY (1907 - 1981)
"Bob"
(CNAC 194? - 194?)


Robert Thomas McGinty was born April 2, 1907 in Minnesota to Robert W. and Agnes A. (Varco) McGinty, both of Minnesota. Bob also worked for McDonnell Douglas as a Field Representative. Bob passed away March 30, 1981. He was survived by his brother, George McGinty.

---
Last known address of both brothers was:
413 1/2 N. Serrano
Los Angeles, California 90004


---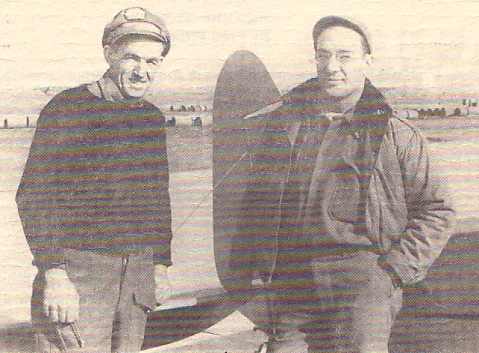 Bob McGinty and Fred Pittenger




If you would like to share any information about Bob McGinty
or would like to be added to the CNAC e-mail distribution list,
please let the CNAC Web Editor, Tom Moore, know.
Thanks!


Background music to this page can be controlled here.
While sailing to China this was a popular sing-a-long tune heard on deck.
"By The Light of the Silvery Moon"