North-China Herald
March 27, 1935
(Courtesy of Patti Gully)

---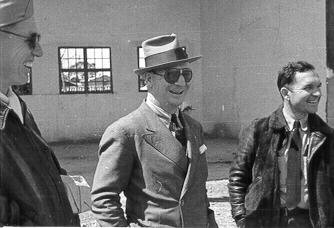 Left to Right
John Williams, Foxy Kent and Royal Leonard
Kunming - 1940
(Photo Courtesy of Tom Moore)
---
November 13, 1939: In Kowloon, Emil Silvan Scott of Texas, U.S.A. was married to Elizabeth Lowe Steele of Maui, Territory of Hawaii. Best Man at St. Andrews Church was Royal Leonard. Ceremony was also witnessed by Walter Campbell "Foxy" Kent. Katy and Oscar Wilke arranged the reception at the Peninsula Hotel immediately following the wedding.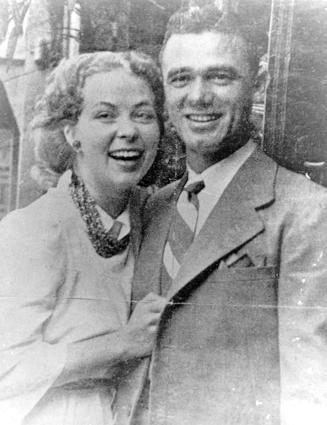 Mr. and Mrs. E.S. Scott
"Georgi"and "Scotty"
Kowloon - November 13, 1939
(Photo Courtesy of Tom Moore)
---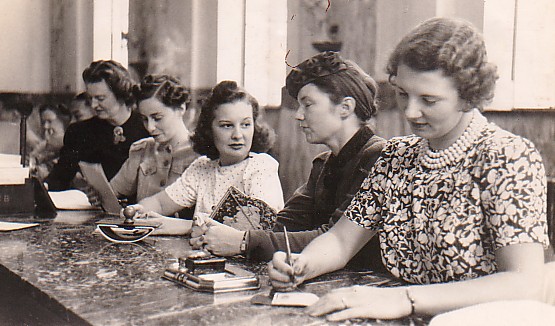 Hong Kong -- October 30, 1940

from the back of the photo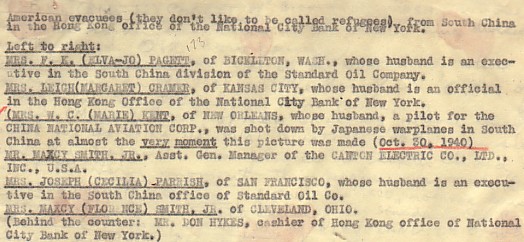 The description is not clear on who-is-who in the picture.
Where is Mr. Maxcy Smith, Jr. in this picture? Is he taking the picture?
Can you help in identifying these people?
For now we think these ladies are, left to right:
Mrs. F.K. (Elva-Jo) Pagett, Mrs. Leigh (Margaret) Cramer,
Marie Kent is in the middle facing the woman to her left,
Mrs. Joseph (Cecilia) Parrish and Mrs. Maxcy (Florence) Smith, Jr.

---
From Gene Banning's listing of 8/31/00:
"Killed when his DC-3 (DC-2) was attacked on ground by Japanese Air Force at Changyi, on 10/29/40."


---
Jeanne Holder, the niece of Frank Higgs, provided the following newspaper clippings.
We are pretty sure the following two clippings came from the same paper.
October 31, 1940
---
June 2, 2005

Hello,

My name is Nolan Raborn. I live in Houston, Texas. My mother was Eva Higginbotham who was raised outside of Kentwood, Louisiana. My earliest memory of WWII was when I was 3 - 4 years old and Mother told me about a boy she had gone to school with named Foxy Kent. She said he had been killed by the Japanese before World War II. I have searched all my life trying to gather information on Foxy Kent, what he was doing and how he died. Tonight, I discovered your web site and finally the quest was answered. I had always assumed he was with the AVG but searches of their rosters and even a face to face conversation with General Tex Hill failed to turn up any ties with the Flying Tigers. Anyway, thanks to you and your web site now I know what he was doing and how he died. I have visited his grave in Kentwood many times. Yes, Kentwood was named for the Kent family. Kentwood was named for Amos Kent, an early settler who established a saw mill and a brickyard that eventually became the largest in the south.

Yours truly,

Nolan Raborn

---
July 23, 2006

Hello Tom,

Here are the long promised pictures of Foxy's grave in Kentwood, La. I was there this past weekend and it was the first time I have been to Kentwood since I discovered your web site.

I hope this helps. I took pictures of three graves, Walter Campbell Kent, Jr., Walter Campbell Kent, Sr. and Katherine Esther Varnado Kent who I assume is Foxy's mom. I also took a couple of pictures of the area of the cemetery where they are buried.

As I said, I hope that this helps.

Nolan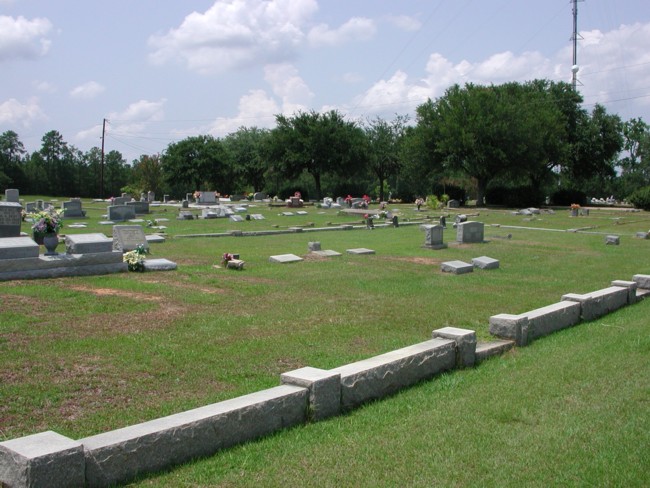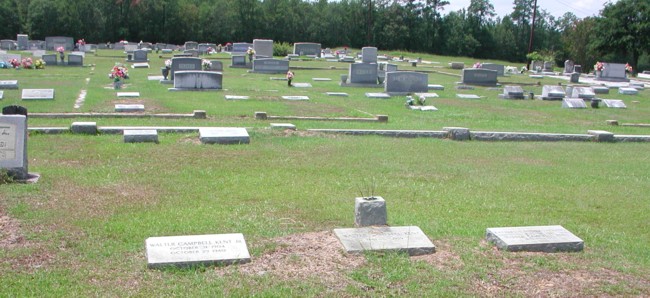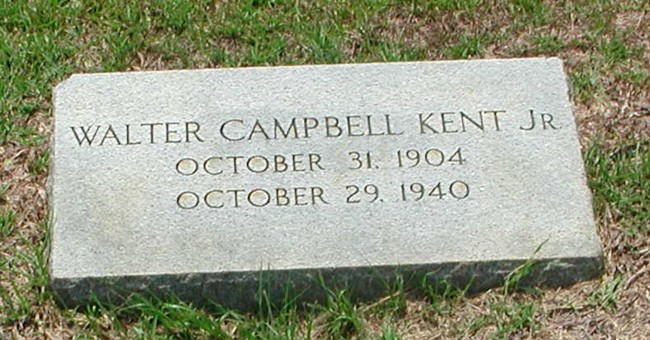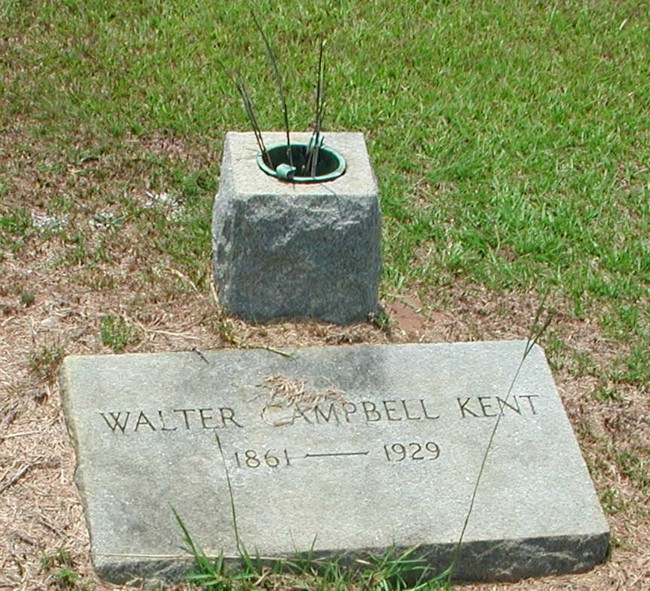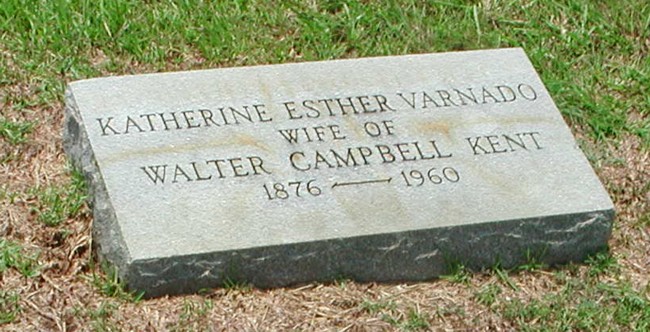 If you would like to share any information about Walter "Foxy" Kent
or would like to be added to the CNAC e-mail distribution list,
please let the CNAC Web Editor, Tom Moore, know.
Thanks!