GENERAL SHEN TEH-HSIEN
(T.H. Shen)
(Managing Director)
(CNAC 194? - 1949)


For some additional details see Wings for an Embattled China by W. Langhorne Bond, page 359.


---
National Government Builds its First Airplane, China Weekly Review, 23 February 1929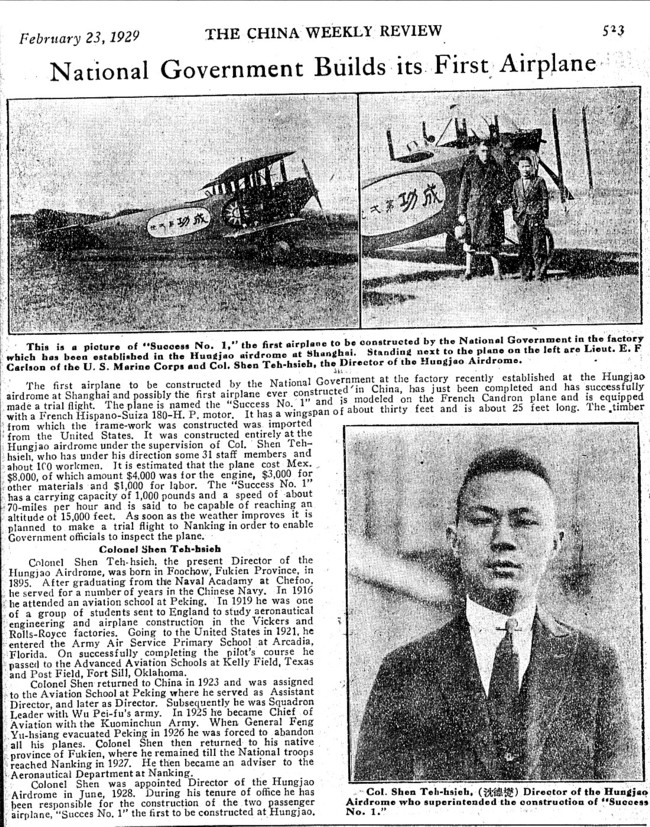 If you would like to share any information about General Shen
or would like to be added to the CNAC e-mail distribution list,
please let the CNAC Web Editor, Tom Moore, know.
Thanks!



Background music to this
page can be controlled here.
"Yin Nian Hao"