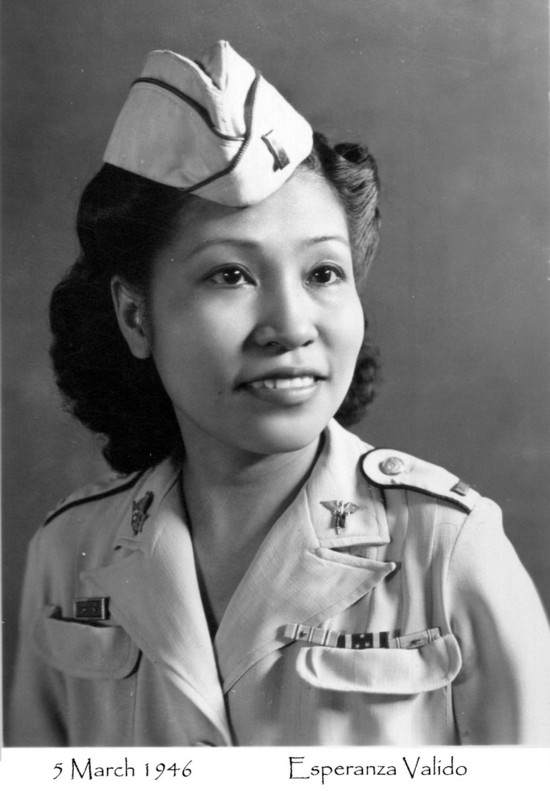 August 10, 2005

Lt Esperanza Valido, Philippines Army Nurse Corps, served alongside the American nurses on Bataan and Corregidor. She was captured on Corregidor and taken to Old Bilibid. Lt Esperanza Valido was credited by Lt Frankie Lewey, USANC, in a 1945 letter, for saving Frankie's life through Esperanza's skilled and dedicated nursing care.



If you would like to share any information about Esperanza Valido
or would like to be added to my POW/Internee e-mail distribution list,
please let me, Tom Moore, know.
Thanks!