JOSEPH MYRON FLANAGAN
and his wife
HARRIETT ELLEN FLANAGAN


I got a great deal on this book on eBay.
Written by James McCall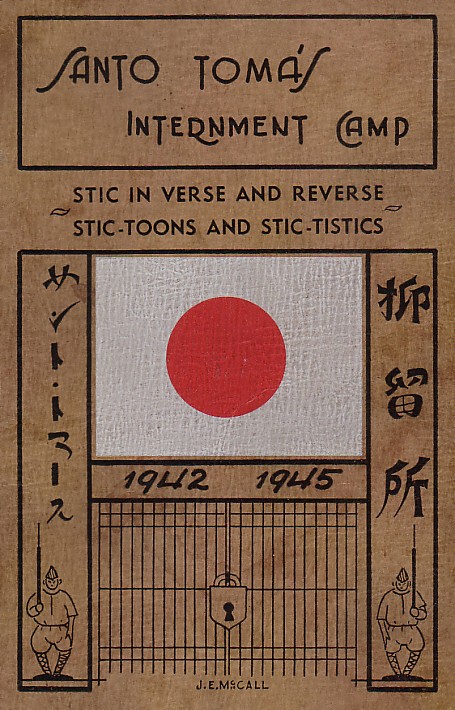 At one time this belonged to Hattie and Joe.
Does anyone remember Hattie and Joe and their last name?
Joe and Hattie have been identified by Roger D. Schade
The Hattie & Joe I knew are listed on the records as Harriet E. and Joseph M. Flanagan.
They were very close friends of my mother and father.
After camp they settled in Denver, as did my family.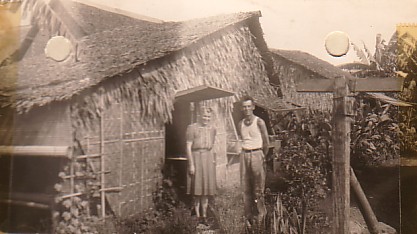 This pictures was taped to the inside front cover, with the following caption,
"In Santo Thomas (yes spelled this way)
Hattie & Joe
Shanty on University grounds
S. Tomas"
Blow-ups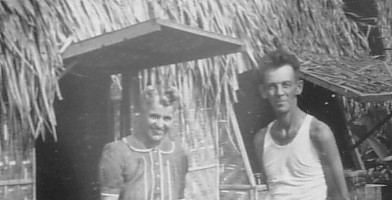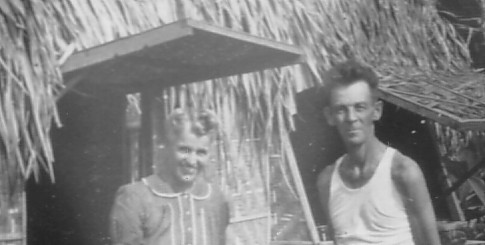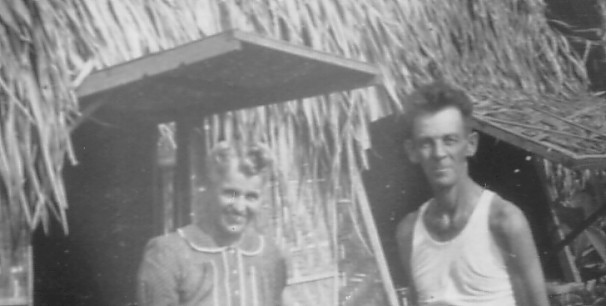 The following picture, as part of a 1942 Christmas greeting, was loose inside the book.
Dated "Nov - 6 - 1942"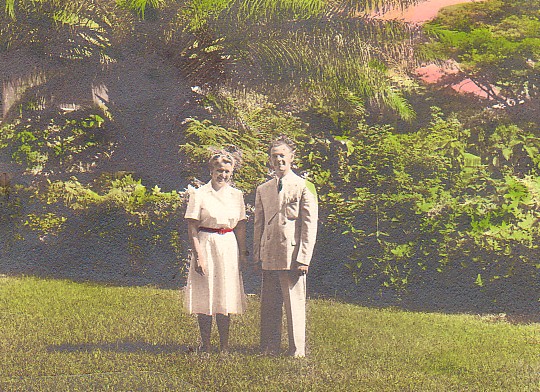 This picture of Hattie was taped to the back inside cover.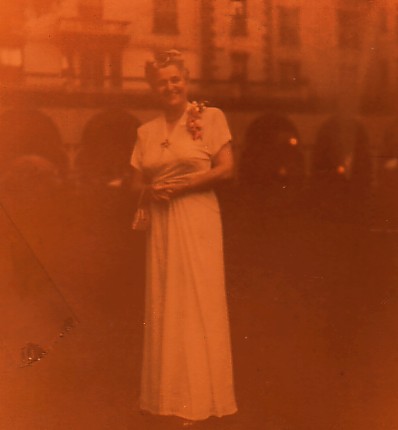 Any help is appreciated.




If you would like to share any information about Hattie and Joe
or if you would like to be added to my POW/Internee e-mail distribution list,
please let me, Tom Moore, know.
Thanks!

td>


Background music to this
page can be controlled here.
"On The Sunny Side Of The Street"