EDWARD CHIN aka CHAN MAN WAI (1911 - 1988)
"Ed"
(CNAC 1934 - 1944/5)
(Captain - May 1937)
(Hump Filghts - over 900, according to Liu Xiao Tong)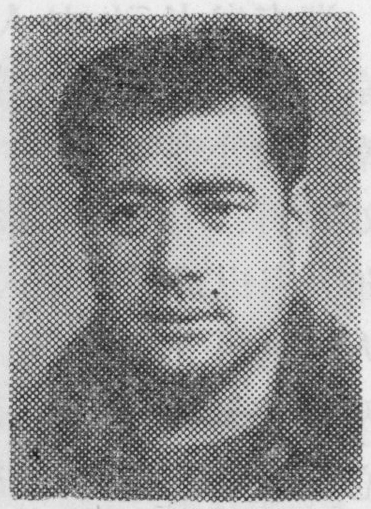 Ed Chin - probably in the early 1940's?
---
We have some conflicting information, but are working to get it correct. Let me know if you can help. Thanks.

From Gene Banning's notes of 8/31/00:
"... ckd out 1942 -- promoted to capt 4/43."
Does anyone know which date is correct? Thanks in advance for your help.

---
Fred Chin told me that Ed Chin died in Paris. Ed's two daughters still live there.

---
April 10, 2014

Moon Chin gave me some details about his friend Ed Chin:

Ed joined CNAC in Shanghai in 1934 and checked-out as a Captain in 1937. Had a small crash in 1941 while flying one of the Curtis-Condor planes. No deaths. Lived in Kunming in 1944.

Joined Moon's airline CATC in 1945, flying between India, Kunming and Shanghai.

(April 12, 2014: The following paragraph is from YoungChi Tang, son of C. H. Tang.)

He joined CATC (Central Air Transport Corporation) in 1945. In Nov. 9, 1949, he (Ed) joined a group of people led by Col. Ching Yee Liu a in a Convair, code 240XT-610, flown by Gordon Poon leading 11 other aircraft heading north from Hong Kong Kai Tak Airport. About 7 hours later, they landed in Beijing and the other landed in Tianjin.

Sometime in the 1980's Moon and Harold Chinn had dinner with Ed and his wife. They were on their way to Paris to see their daughter. This daughter and her husband had a resturaunt in Paris.

Ed Chen died in Hong Kong. His daughters and sons are living in Paris, Boston, Hong Kong and Sydney.






If you can share any information on Ed Chin
or would like to be added to the CNAC e-mail distribution list,
please let the CNAC Web Editor, Tom Moore, know.
Thanks!


Background music to this page can be controlled here.
"Begin The Beguine".
Top of the chart in 1940.