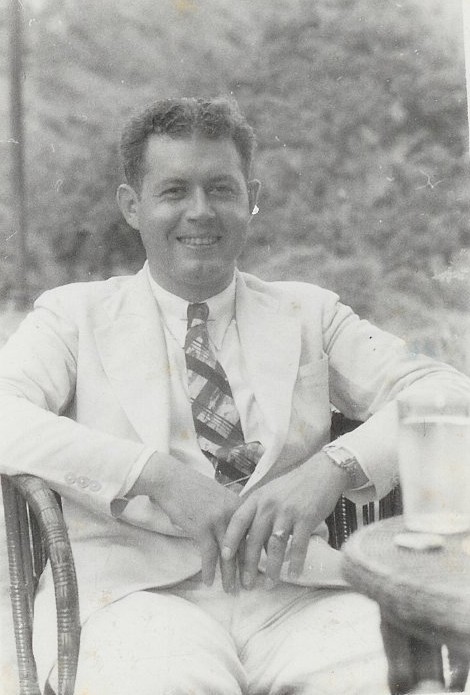 Julius Barr - 1930-something
(Courtesey of his nephew, Ron Barr)
---
October 25, 2004

I would like any information you have on these events.

Julius Barr was my father's older brother. He was killed in a plane crash in Seattle testing a Boeing Stratocruiser.

Here is a link to a script someone has written about Royal Leonard and Julius Barr:
http://www.angelfire.com/biz2/savicom/BIRTHofNation_Net.html

Julius was born in 1905 in Normal, Illinois. His father was Oren A. Barr (born in Illinois), a school teacher and his mother was Margaret M. Wallace (born in Indiana). His wife's name was Hortense.

I have attached some scans from a diary of Madame Chiang Kai-Shek and the General. Hopefully you can download them and be able to read them. As they were fleeing the rebels (the communists) Julius was their first pilot, and as indicated in the book, Royal Leonard was their second pilot that helped them escape eventually to Taiwan.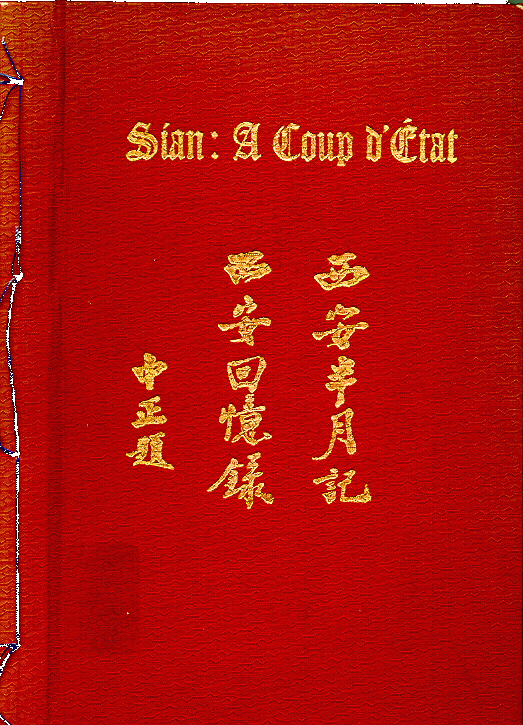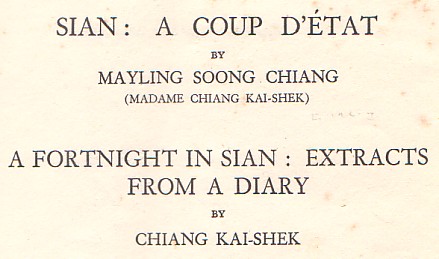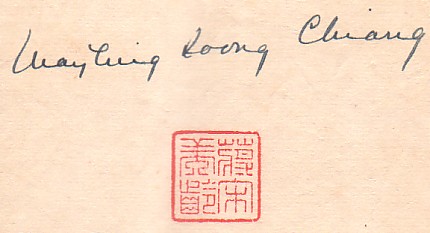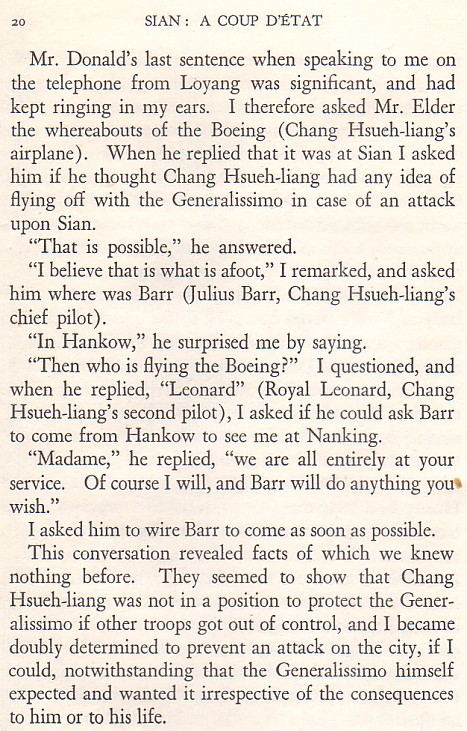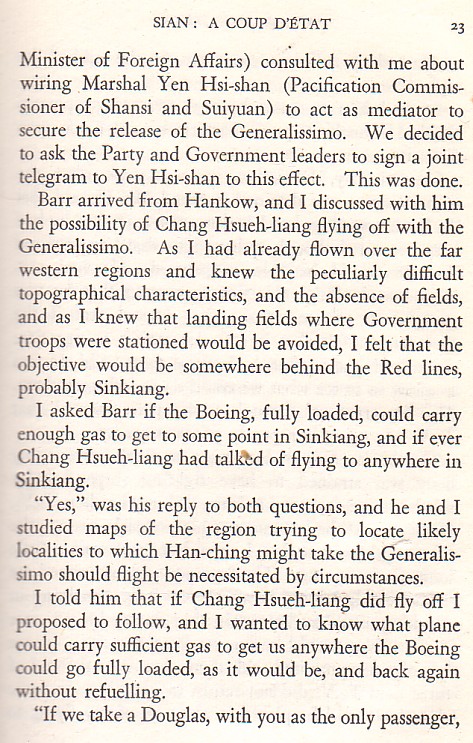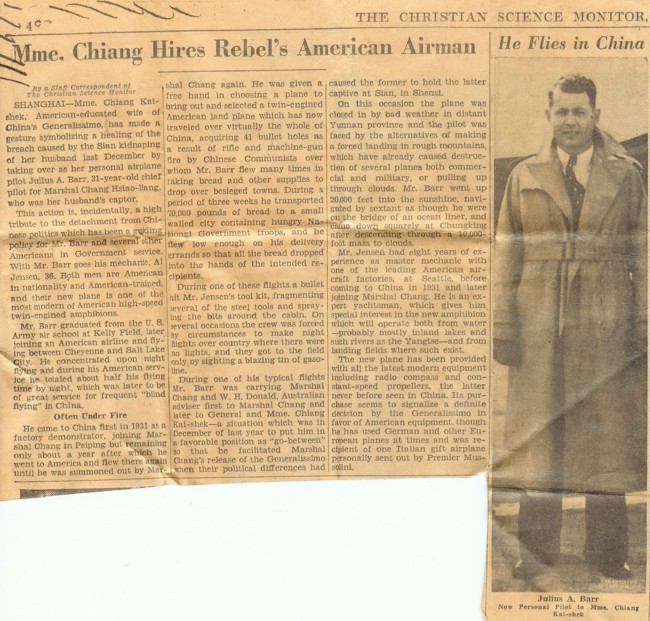 I was born in 1944 and never had a chance to meet him.

Thanks,

Ron Barr
E-mail ronhughb11@hotmail.com



Here are more material from Ron Barr.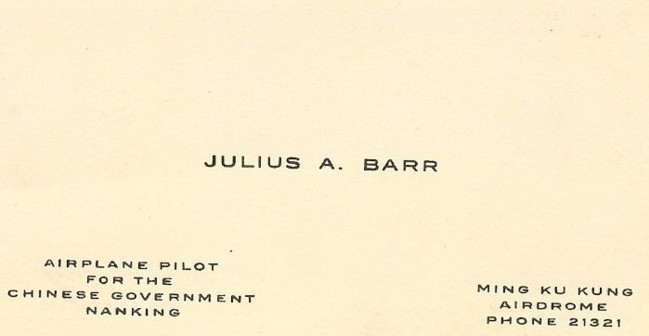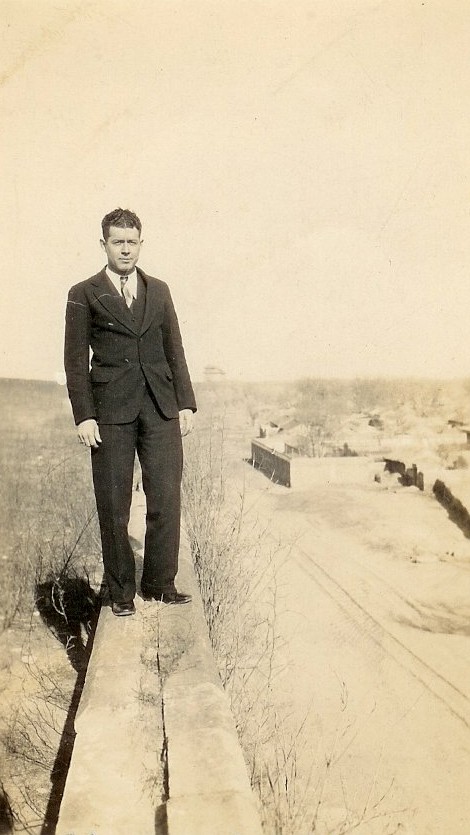 Julius Barr - 1930 something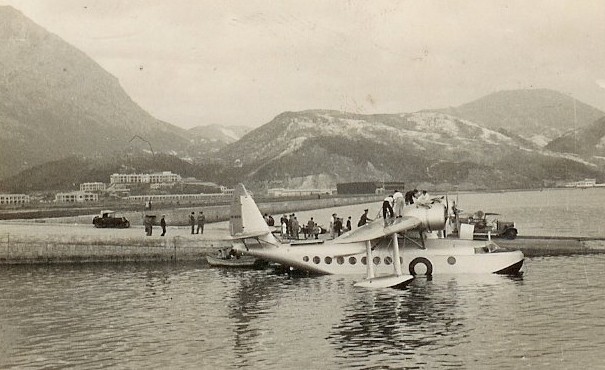 ---
From I Flew For China (1942) by Royal Leonard page 233:
Once, at Yulin, Barr asked to have a plane kept warm so that he could make an early start the next morning. This was generally done by putting small charcoal braziers under tents over each motor of the plane. Barr was horrified the next morning when he came out to find the coolies busily tending a bed of live coals which extended completely under the fuselage and wings. They had used six tons of soft coal to make the fire. If there had been a single air leak in the gasoline tank, the whole plane would have been blown up.

From this reference I believe that Barr probably was a Captain.


---
From Time Magazine, March 22, 1937

If the late Bruno Richard Hauptmann had ever had a chauffeur, and if this chauffeur should now be hired by Mrs. Charles Lindbergh, her decision would be no more remarkable than that made in Shanghai last week by beauteous, bang-browed Mme Chiang Kaishek, wife of the Chinese Dictator, arch-apostle of China's sententious New Life Movement, and a graduate of Wellesley.

She hired last week to fly her personal plane U. S. Citizen Julius Barr, onetime air chauffeur to Young Marshal Chang Hsueh-liang who recently kidnapped her husband (TIME, Dec. 21 et seq.). Modern Mme Chiang is expected to visit the U. S. soon, explain to Christian women's clubs about her Methodist husband's sore troubles as Dictator.


---
May 14, 2006

You don't have much on Julius Barr.

This from a handwritten postscript, Bixby to Wong, CC William Bond, March 21, 1939, the Bond Papers:

"Dear Bonda, I'm certainly glad that you did not go to Seattle. If you had gone there it probably would have led to a flight on the ill-fated 307 with poor Julius Barr."

From that I surmise that Barr was killed piloting one of Boeing's 307 Stratoliners, although I don't know that for sure.

Greg (Crouch)

NOTES: Go to the folowing links to read about the death of Julius Barr: http://www.aahs-online.org/BackIssues/v49n4.htm
and http://www.historylink.org/essays/output.cfm?file_id=2230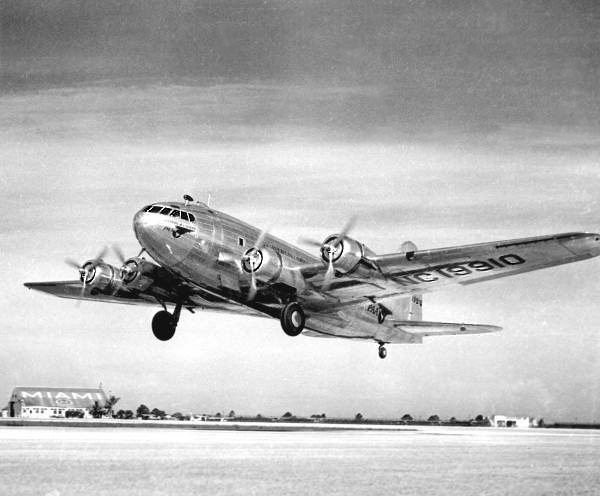 This is a later model of the plane that Barr was flying when he was killed.
Boeing 307 Pan Am clipper Comet taking off from Miami circa 1943
(This photo comes from the Florida Photographic Collection collection and has image number Rc10083)


Here are more details about the development of the Boeing 307 Stratoliner Pressurized Airliner:
http://historylink.org/essays/output.cfm?file_id=3598


---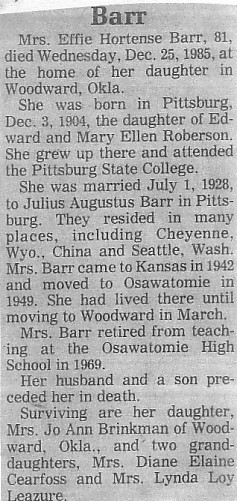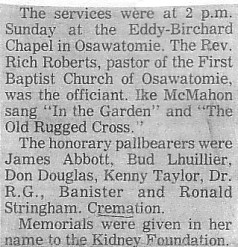 ---
December 28, 2007

Moon Chin remembers Julius Barr, but is pretty sure that Barr did not fly for CNAC, but flew for either the Chinese with Royal Leonard or worked directly for Boeing.



If you would like to share any information about Julius Barr
or would like to be added to the CNAC e-mail distribution list,
please let the CNAC Web Editor, Tom Moore, know.
Thanks!