TOM O. MOORE, JR.
Overseas Military Service Pictures

In the Spring of 1965 I was on a troop ship, the Hugh J. Gafey, on my way to Inchon, South Korea.
I was stationed in Inchon for about 6 months, then I was transferred to Teagu, South Korea.
Left Seoul, Korea on a flight to Seattle, Washington then to Ft. Lewis Washington, being discharged about a week or so later.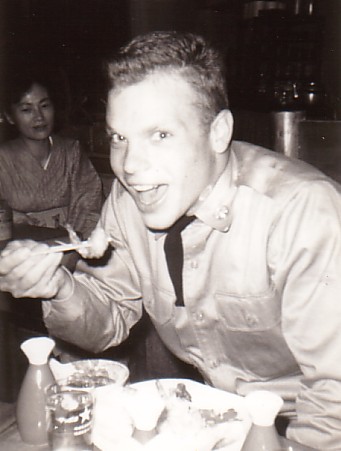 Hank Schleiermacher
Yokahamo
May 5, 1965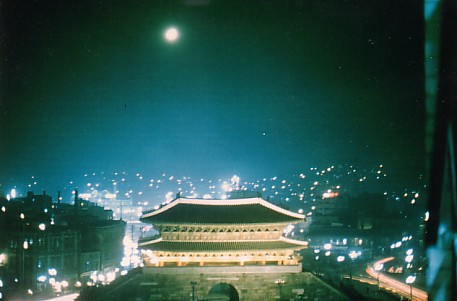 South Gate
Seoul Korea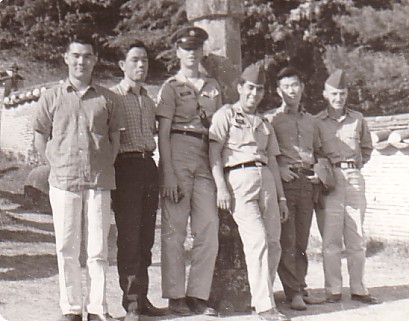 L-R, Unknown, Unknown, Tom Moore, Joe Galindo(?), Unknown, Unknown
Picnic - Kwang Neung
May 23, 1965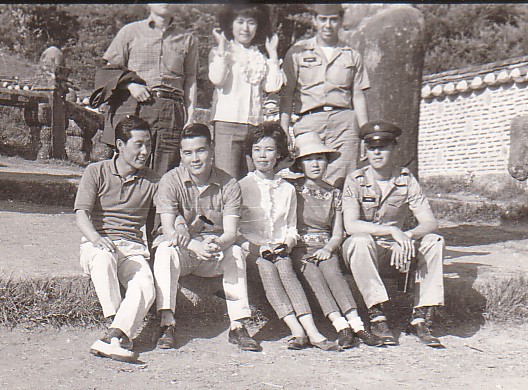 same location and date as above photo
back row left to right
Unknown, Unknown and Joe Galindo(?)
front row left to right
Unknown, Unknown, Unknown, Unknown and Tom Moore



Tom Moore, Norman Hand (deceased) and Roy Boggs (deseased)
Walker Hill Resort - Seoul, Korea
Overlooking the Hahn River
Summer - 1965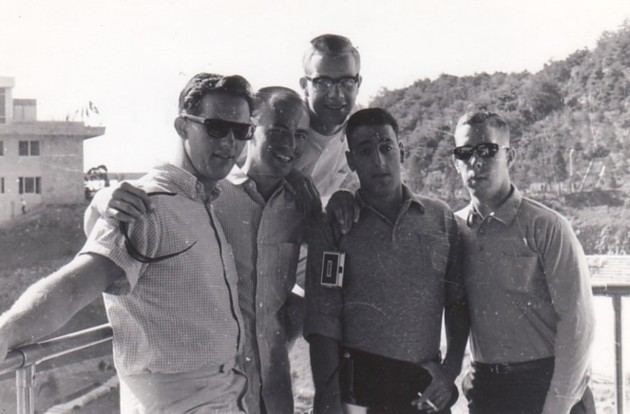 same place, left to right
Roy Boggs, Tom Moore, Norman Hand, Leon "Zak or The Greek" Venich and Unknown

Last address I had for Leon was:
Leon "Greek" Venich
5 Brighton 10 Path
Brooklyn, N.Y.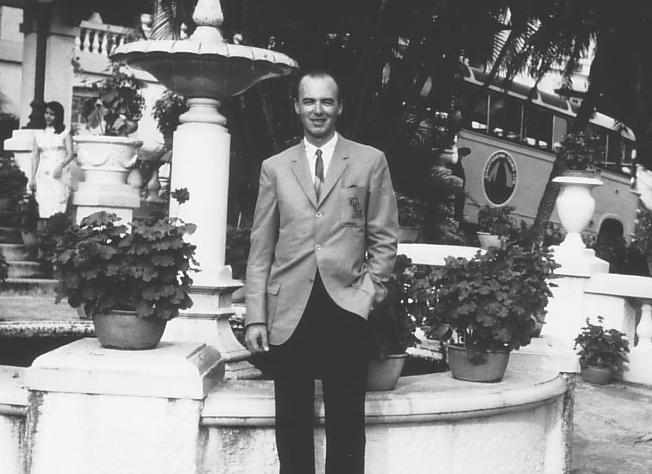 In 1966 I went on a 2 week R&R to Hong Kong
Me in front of the Repulse Bay Hotel Entrance

I stayed at the Imperial Hotel
And here's the receipt...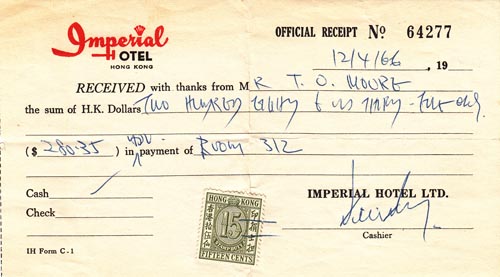 Background music to this
page can be controlled here.
"Unforgetable"