WILLIAM D. PAWLEY (1896-1977)
(Curtiss-Wright 193? - 194?)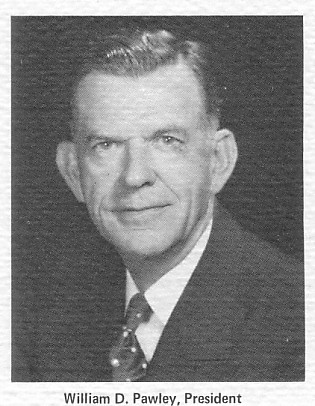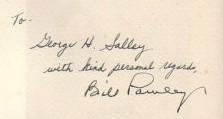 (as seen on eBay)
---

From The Dragon's Wings (1976) by William Leary

"(Juan) Trippe began negotiations with Curtiss-Wright early in 1933. William D. Pawley, Curtiss-Wright's representative, alluded to plans to supply modern aircraft to its "valuable property" and to develop new routes in China. Although Pawley has stated that such plans did exist, little evidence of them could be found in China. When Pawley sailed for Shanghai in January 1933 to discuss the factory proposal with the Nationalist government, Thomas Morgan took charge of negotiations. Trippe and Morgan reached agreement on March 31, and signed a contract the following day."


---
From the Marshall Manuscripts Collections.

William Douglas Pawley (1896-1977) had a long and active business and diplomatic career. He was instrumental in organizing the Flying Tigers, an American volunteer aviation group, for the defense of China in the late 1930s. Following WW II Pawley served as Ambassador to Brazil and Peru, and as a special assistant to both Secretaries of State and Defense in the 1950s. The collection consists of official correspondence from GCM, Robert A. Lovett, and Dwight D. Eisenhower, and personal correspondence from GCM and Katherine Tupper Marshall. Also included is a 1974 draft of a book he hoped to publish, Russia is Winning, and several other unpublished writings.






If you would like to share any information about William D. Pawley
or would like to be added to the CNAC e-mail distribution list,
please let the CNAC Web Editor, Tom Moore, know.
Thanks!



Background music to this
page can be controlled here.
"Slow Boat To China"