ANSON LISK, JR. (1918 - 2014)
(CNAC 1944 - 1945)
(Hump Flights - 96)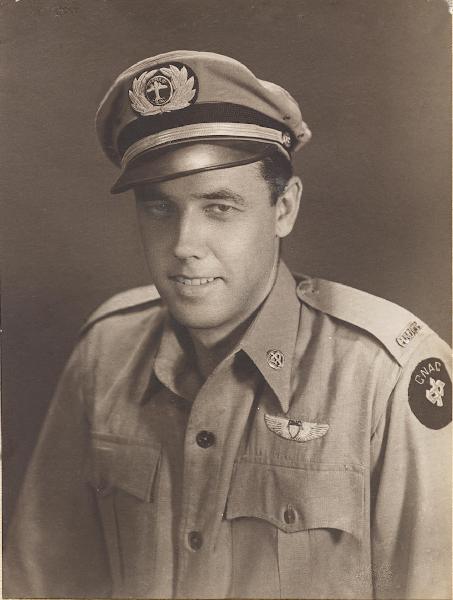 Anson Lisk, Jr.
(Photo Courtesy of Anson's son, John D. Lisk)
---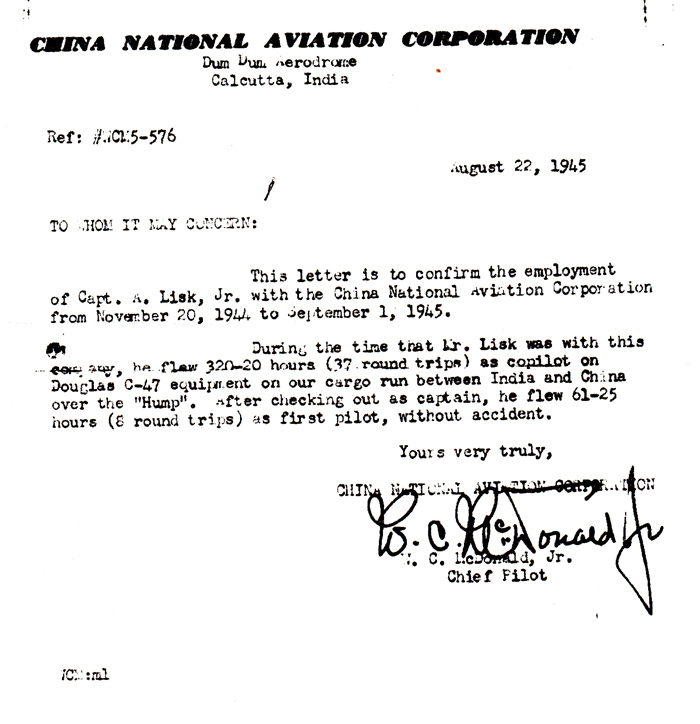 ---
Pete Billon said, "Capt. Lisk returned to the farm in Ciudad Obregon. In 1950 we spent several days with him. He had room for a small plane, and we flew around awhile during our stay. I have lost track of him. We came home on the General Greeley to N.Y. together. He taught me how to play bridge. He was (is) a real great guy."

Your CNAC Web Editor, Tom Moore, would like to thank Anson for the following letter: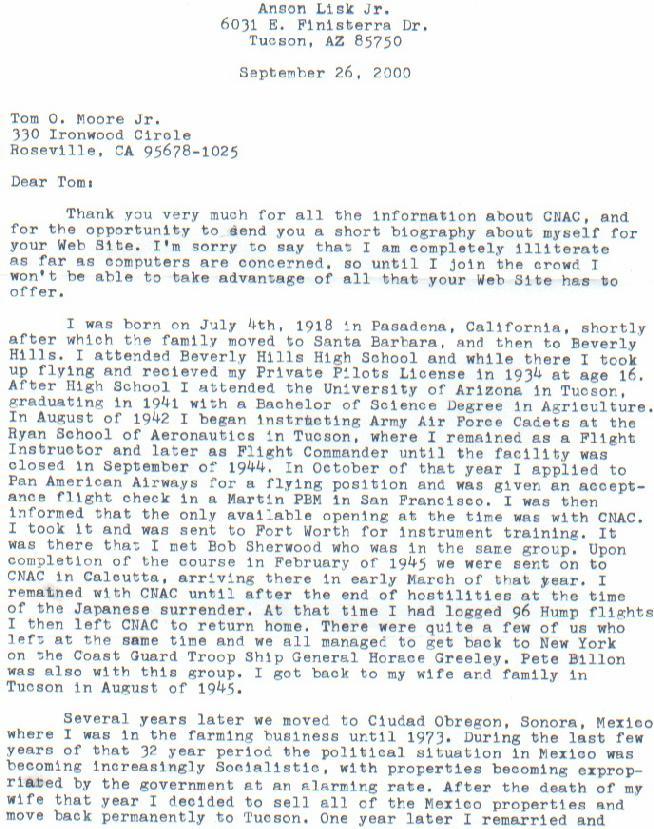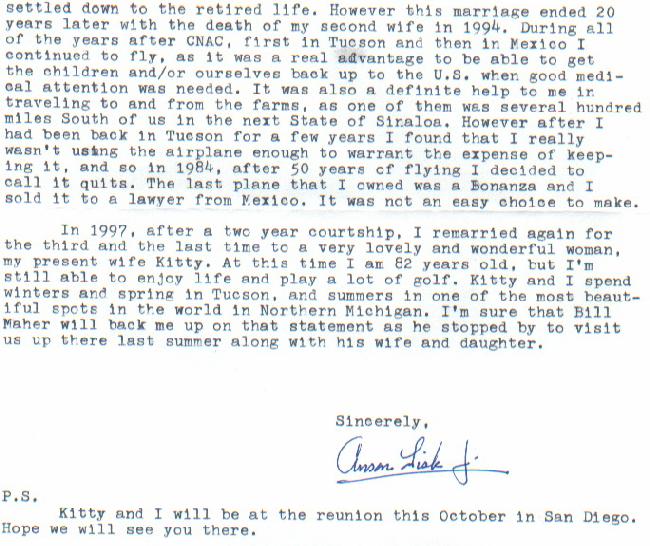 Kitty passed away October 13, 2004
---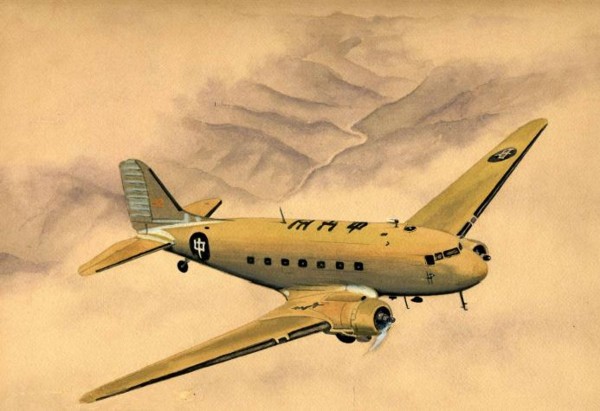 C-47 Watercolor by Anson Lisk




If you would like to share any information about Anson Lisk
or would like to be added to the CNAC e-mail distribution list,
please let the CNAC Web Editor, Tom Moore, know.
Thanks!


Background music to this
page can be controlled here.
"Tuxedo Junction"