JOY THOM (1910 - 1941)
(CNAC 1936 - February 13, 1941)
(Captain - 1940)


Joy Thom was an American-born Chinese. Born in Oakland, California, Thom was killed in an electric storm in 1941.

---
From Gene Banning's notes of 8/31/00:
"1936 (Donald Wong, Moon Chin and Joy Thom were hired in the U.S.) made Captain in 1940. Killed in DC-2 crash, Feb. 1941. Hit 7000 ft mtn. in South Yunnan.


---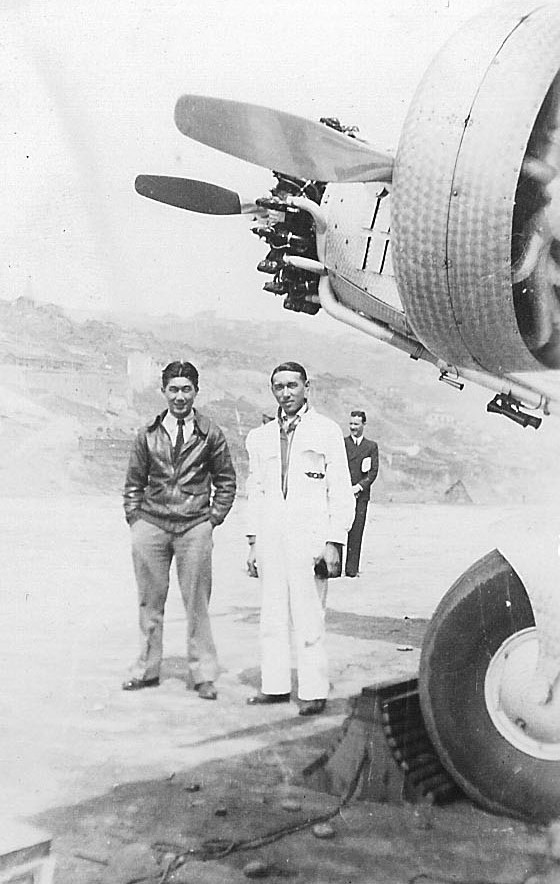 Joy Thom, Donald Wong and Unknown in background
(Courtesy of Dona Wong, Donald Wong's daughter)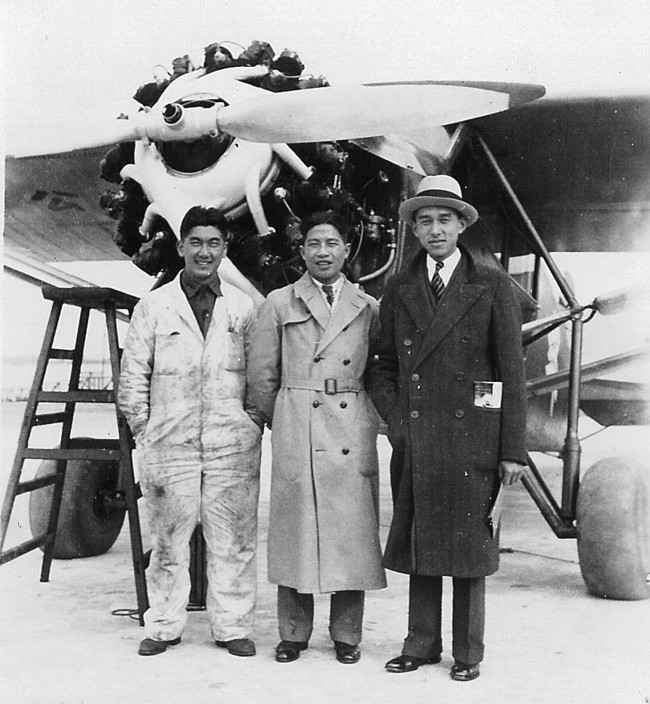 Joy Thom, Moon Chin and Donald Wong
(Courtesy of Dona Wong, Donald Wong's daughter)
The following photos and article come from the Thom family.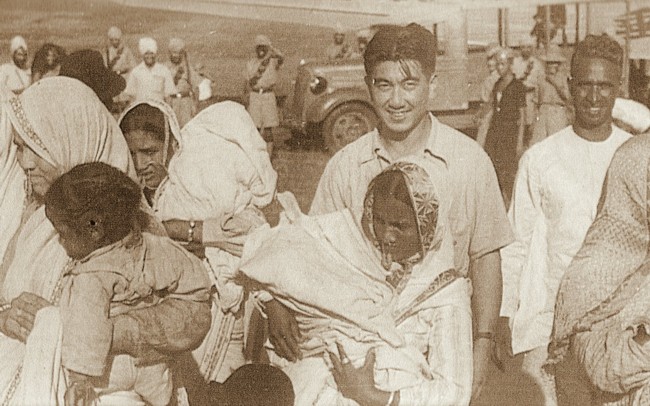 We knew this was Joy, but could not figure out where or why he was in this scene.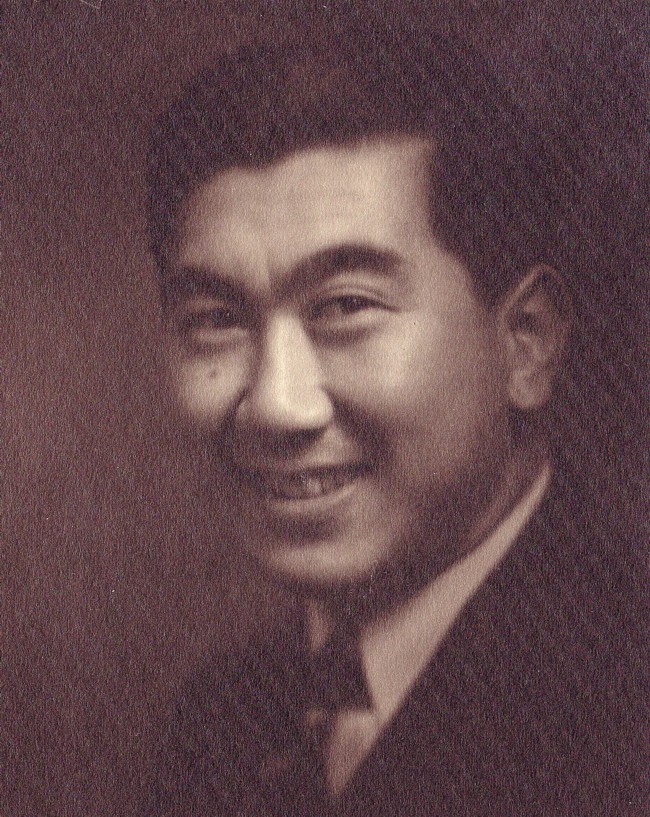 Joy Foon Thom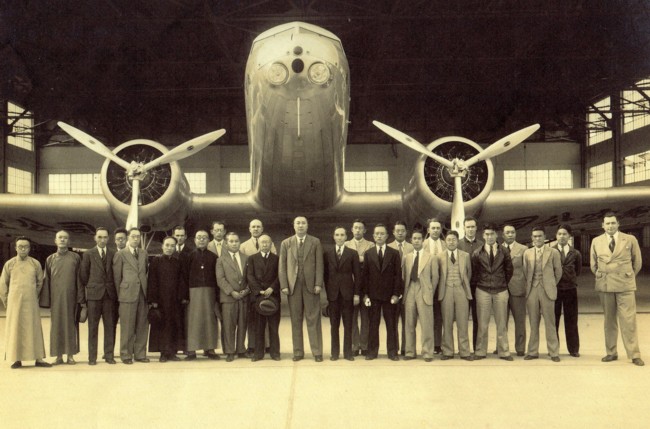 DC-2 in the background
Joy is on the far right, front row in leather jacket. Fifth from the right.




closer look of the faces on the left. Do you know anyone?




Closer look of the faces in the center.




And a closer look of the faces on the right. Could that be Moon Chin, 2nd from the right?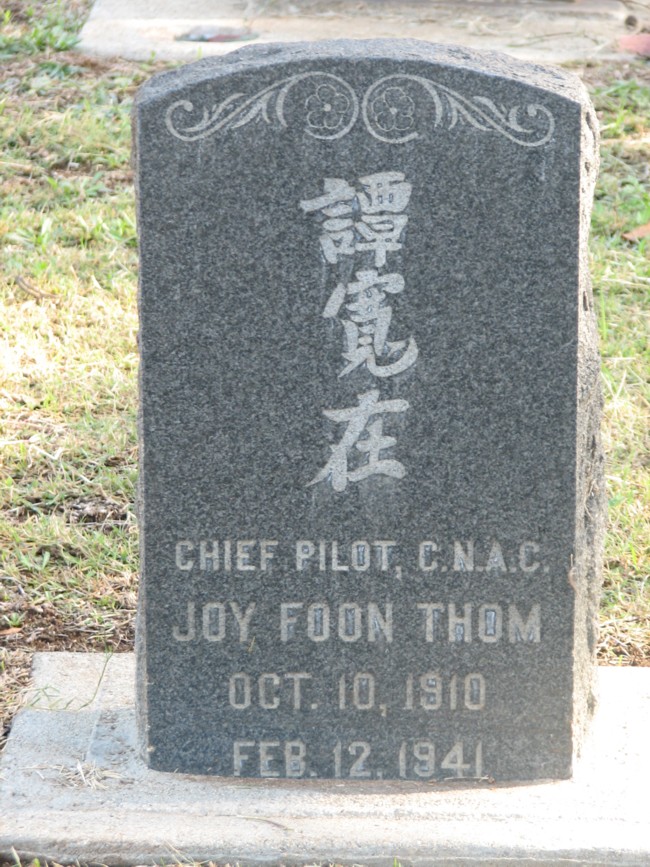 Joy's tombstone in the Chinese Evergreen Cemetery, Los Angeles, California
An article my Uncle George (Joy's older brother) saved.
Joy was the youngest of eight children who were all born in the United States.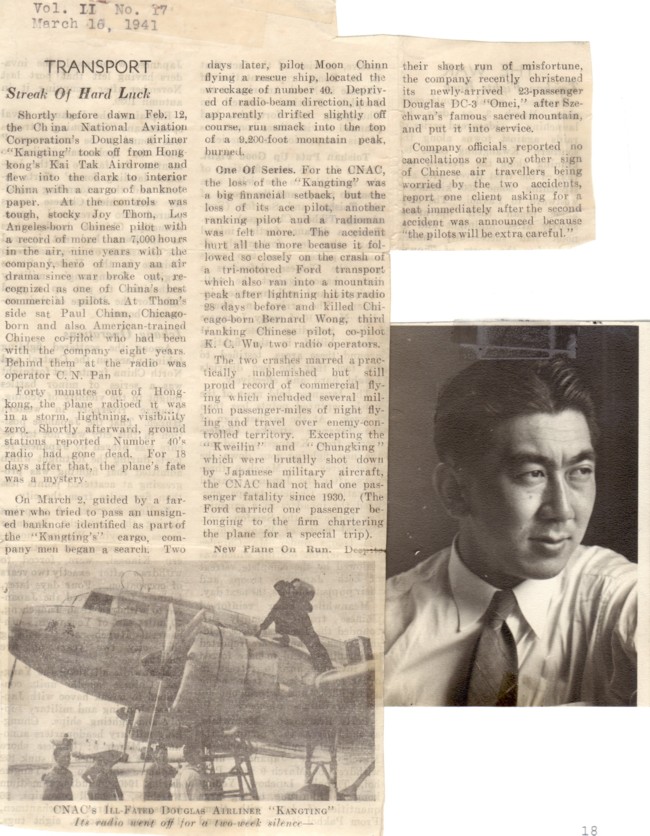 The North-China Herald
February 19, 1941
(Courtesy of Patti Gully)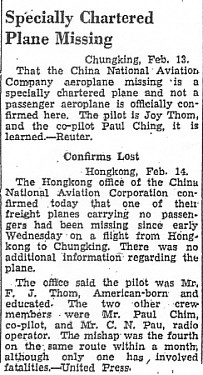 Paul Chinn (paper misspelled last name-twice)
C.N. Pau




If you can share any information about Captain Joy Thom
or would like to be added to the CNAC e-mail distribution list,
please let the CNAC Web Editor, Tom Moore, know.
Thanks!



Background music to this
page can be controlled here.
"Keep Your Sunny Side Up"