ROBERT P. HEDMAN (1916-1995)
"Duke"
(CNAC August 1942 - 1945)
(Captain - March 1943)
(Hump Flights - XXX)


In the 1943-45 log book of Don McBride, Duke listed his address as:


Robert P. Hedman AVG
"Duke"
Webster, South Dakota
---
From Gene Banning's list of 8/31/00:
"... from AVG, Aug. 1942 to capt 3/43; left CNAC in 1945. Lived in Fort Lauderdale, Fl."

---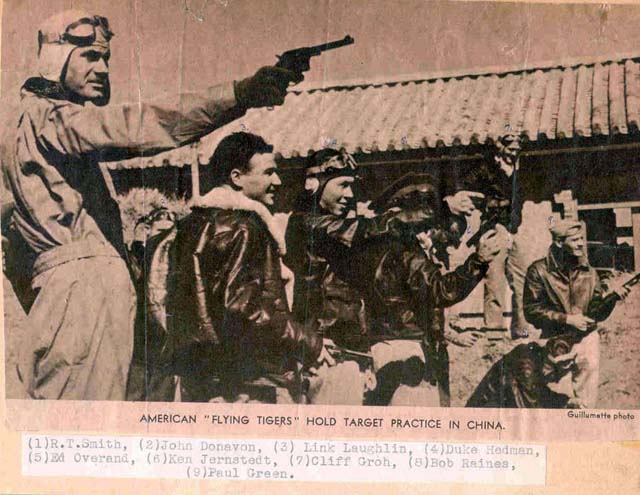 (Photo Courtesy of Chris Groh, son of Cliff Groh)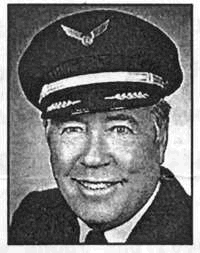 Duke Hedman
(Photo Courtesy of FTL)
---
September 7, 2003

Robert "Duke" Hedman was a graduate of Army Air Force Training Detachment One, Hancock College of Aeronautics, Santa Maria, California. He was part of the first class of primary flying cadets, 40A, trained for the Army Air Corps by civilian primary flight schools.

He went to the AVG from Selfridge Field as a 2d Lt., and distinguished himself as a "Flying Tiger", downing 5 Japanese aircraft on 25 Dec. 1941, among other feats. Of course he stayed in China as part of the CNAC...

Reference: Class 40A yearbook.

I am historian of the Santa Maria Museum of Flight.

Bill McKee
wmckee@utech.net






If you can share any information about Robert P. Hedman
or would like to be added to the CNAC e-mail distribution list,
please let the CNAC Web Editor know.
Thanks!



Background music to this
page can be controlled here.
"When You Wish Upon A Star"