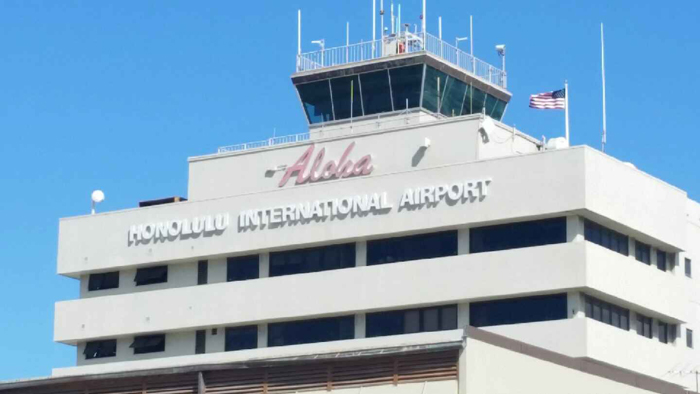 Arrival in Honolulu February 8, 2017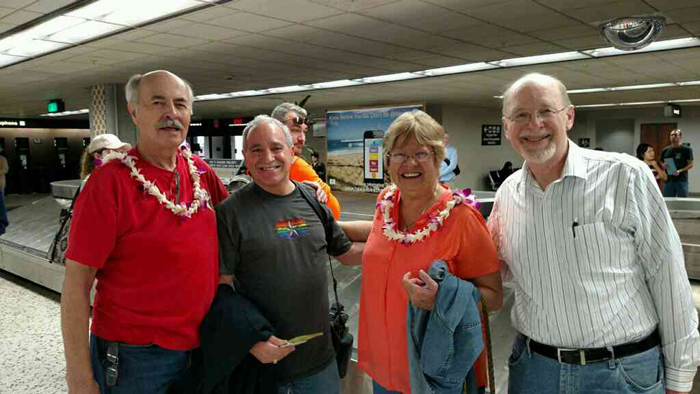 Met this very nice couple in the luggage area from Riverside, California
Tom and Clark -- Debbie and Hal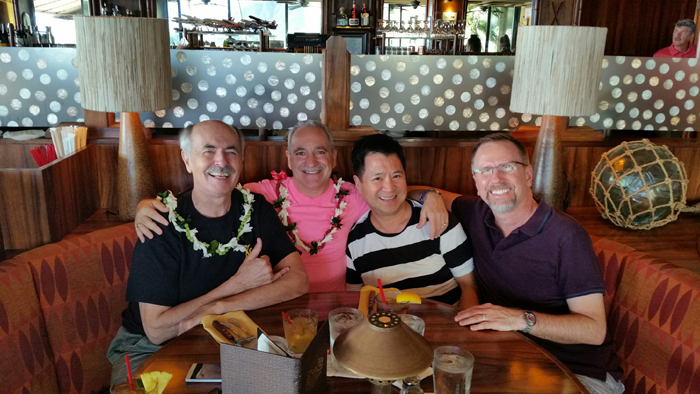 Clark finally gets to meet Cole and Kevin face-to-face
'Bout Time...
Chuck's Steakhouse

And our view from Chuck's...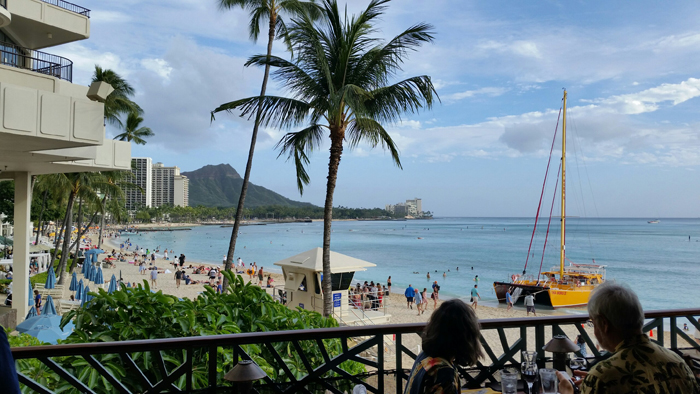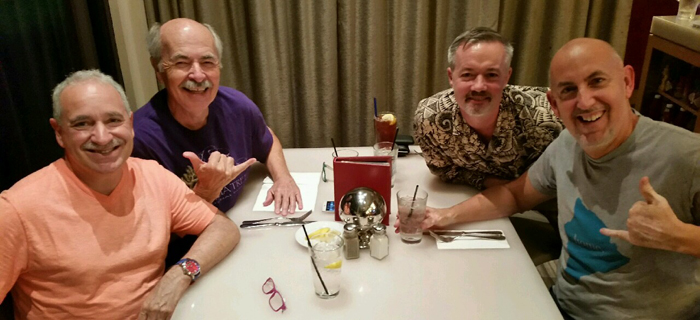 Dinner with our Rancho Mirage neighbors - now living on the Gold Coast of Honolulu
Clark, Tom, John and Jim

Steppin' Out...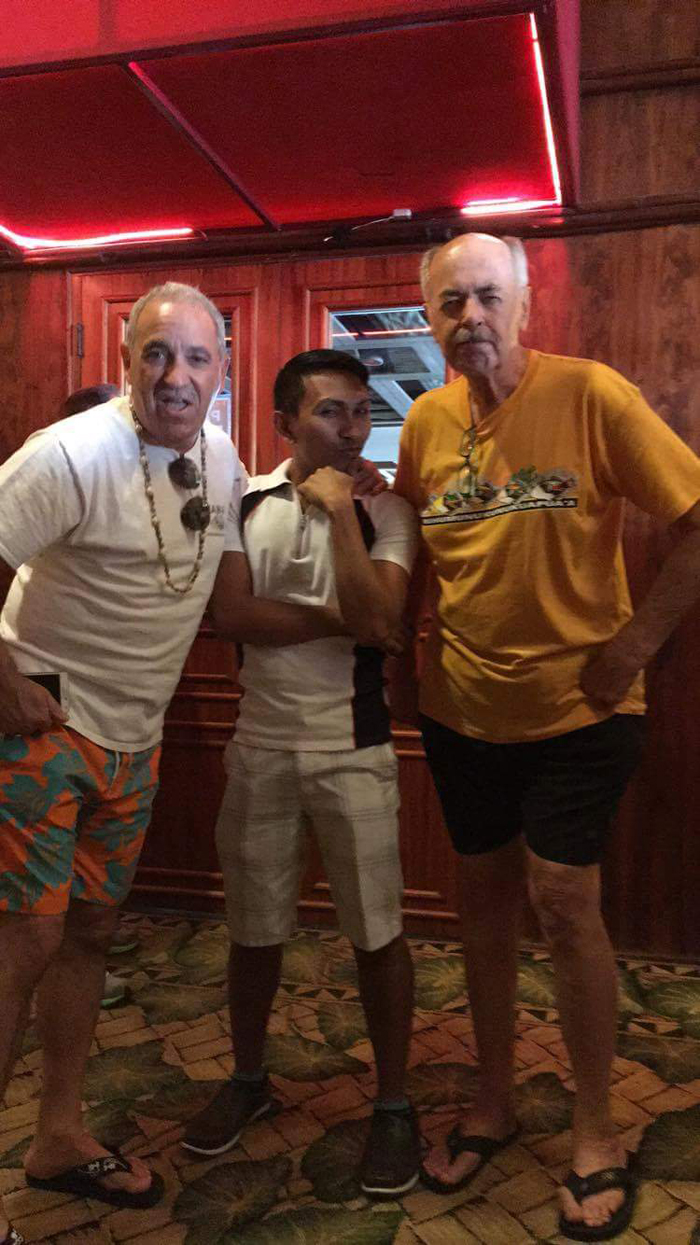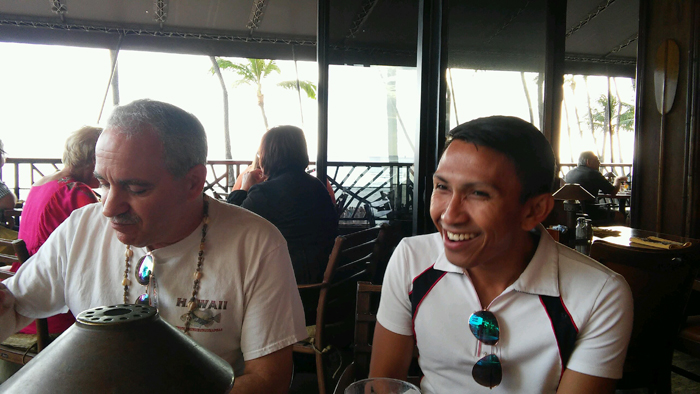 Then who knew that three couples from California would be in Honolulu the same time, for different reasons...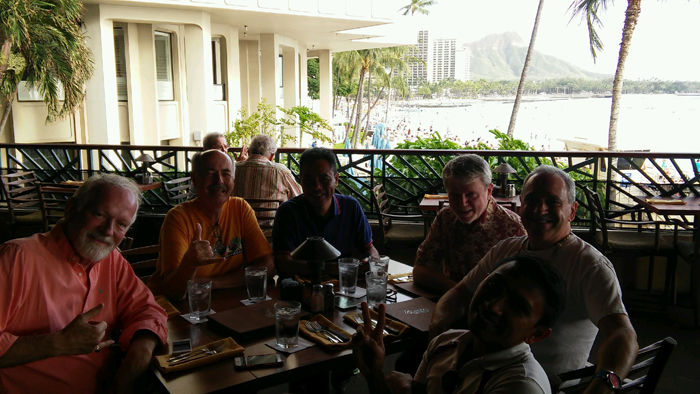 Doran, Tom, Larry, Rick, Clark and Kali
Chuck's Steakhouse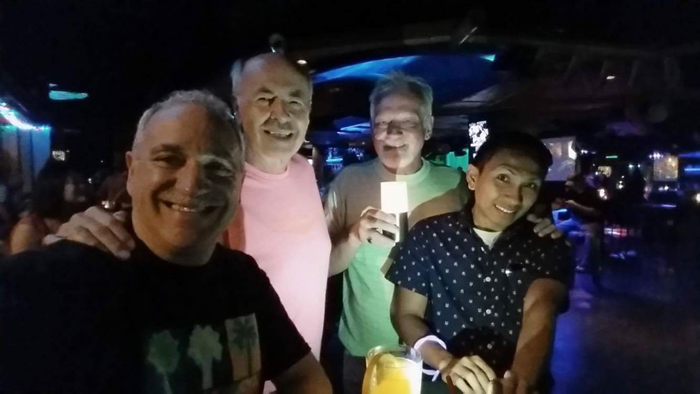 Hula's for drinks...
Clark, Tom, Doran and Kali
--but wait, where are Larry and Rick???
and Richard, too???
I know, with Fifi...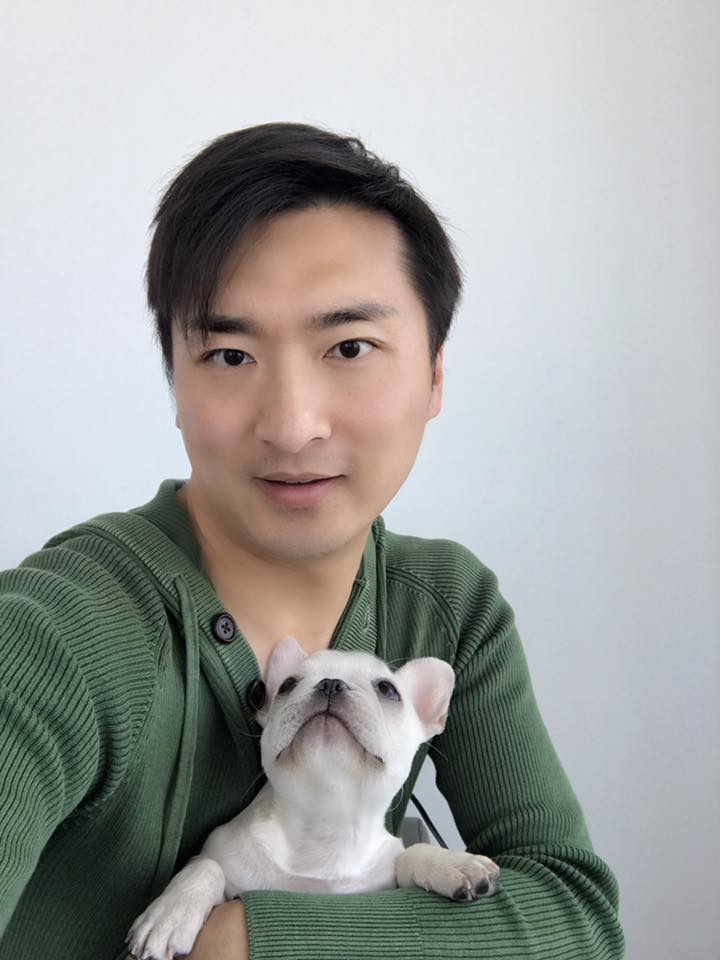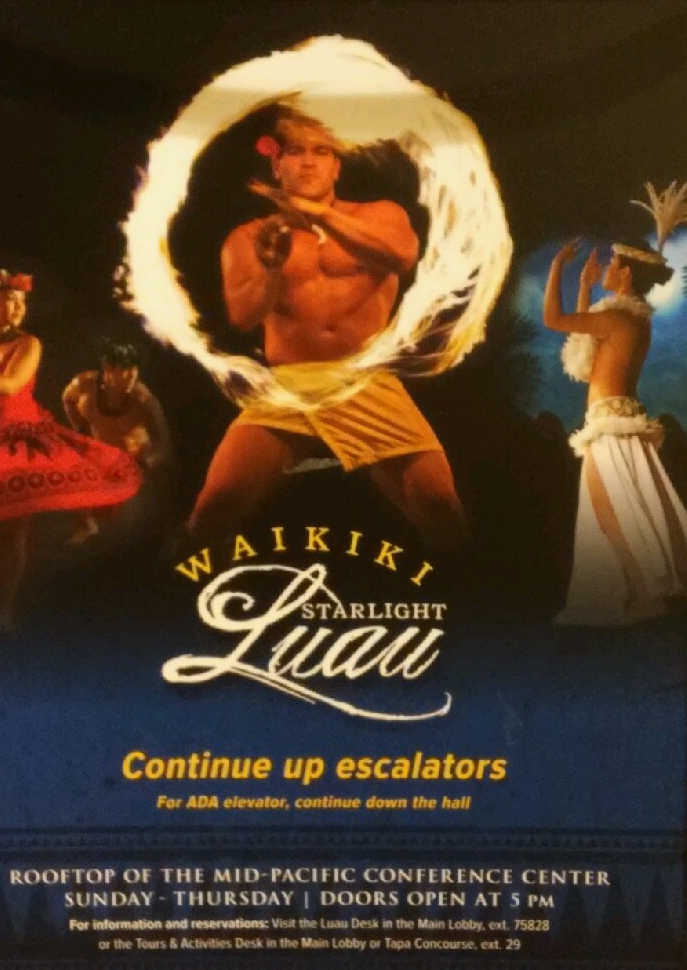 There's always room for a Luau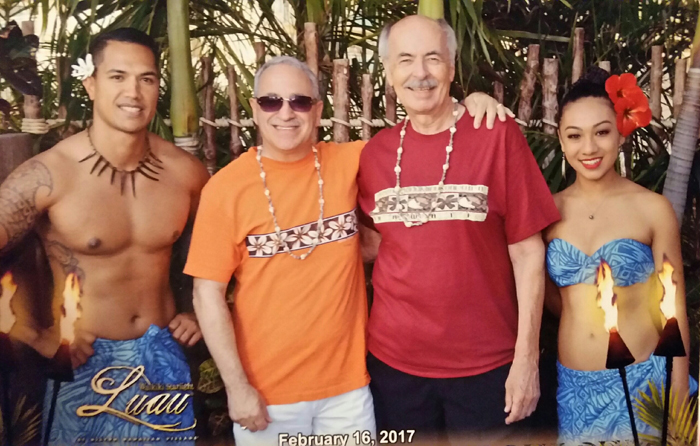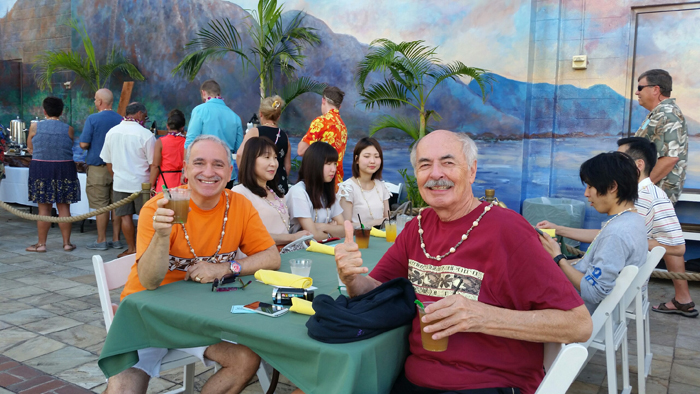 Then the day before we were to leave, we walk by the concierge's desk at the Aston Waikiki Sunset...
and I'm looking at a FaceBook friend.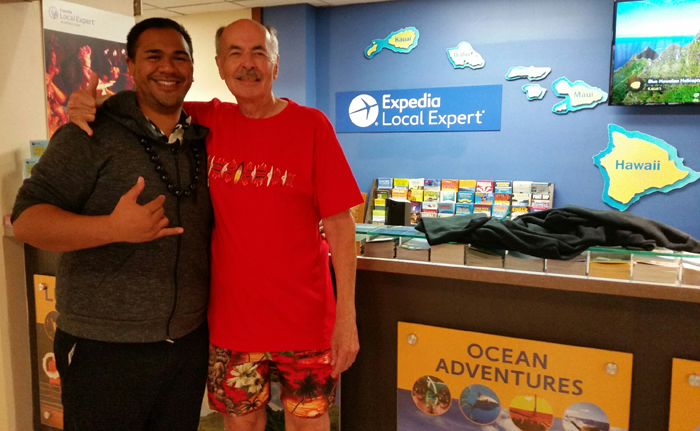 Koa Akau - always nice to meet FB Peeps, face-to-face...who knew

More coming to a beach near you, soon....Aloha...