In the U.S. Army being transported to Korea on the last troop carrier, the USS Hugh J. Gaffney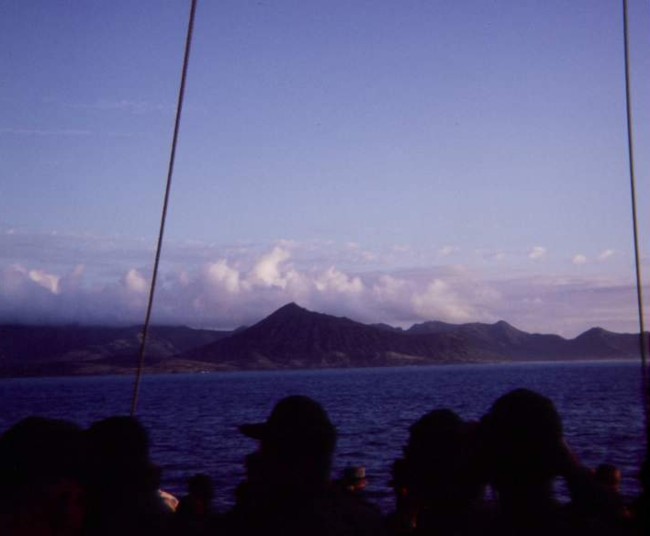 What a beautiful morning!
My very first look at Hawaii and Diamond Head.

Five of us (privates and PFCs) decided to see how much of Oahu we could see for the day. In 1965 not many people had VISA cards. Well I did and we spotted this sharp convertible for rent in Waikiki. I had civilian clothes on under my uniform. I took off my uniform and one of the guys held it while I went into the rental place and rented this 1965 Cadillac convertible for the day -- $50.00. Without batting an eye, I told the woman that I was staying at the Waikiki Biltmore, room 222. Seemed like a lot of money then, but we referred to ourselves as the "Irresponsible Rich!
We had one fabulous day!!!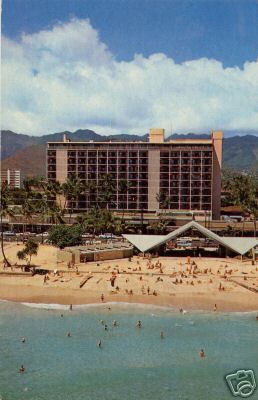 Waikiki Biltmore
2424 Kalakaua Avenue
Click here for some history of Honolulu's development in the 1950's.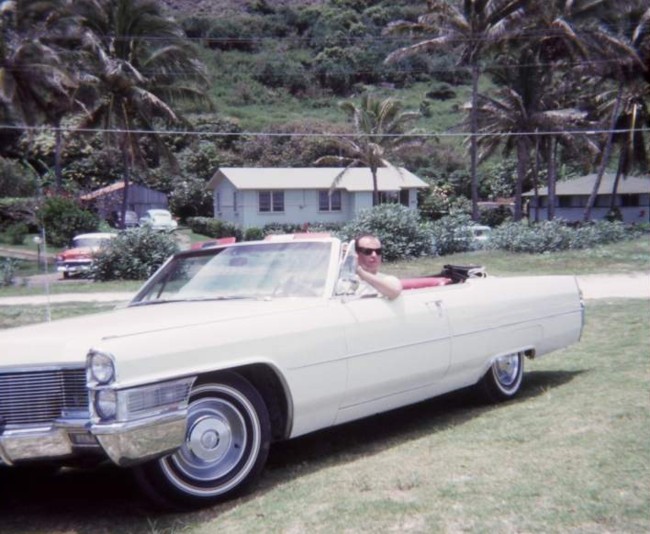 That's me behind the wheel.
'65 Caddy -- what a car!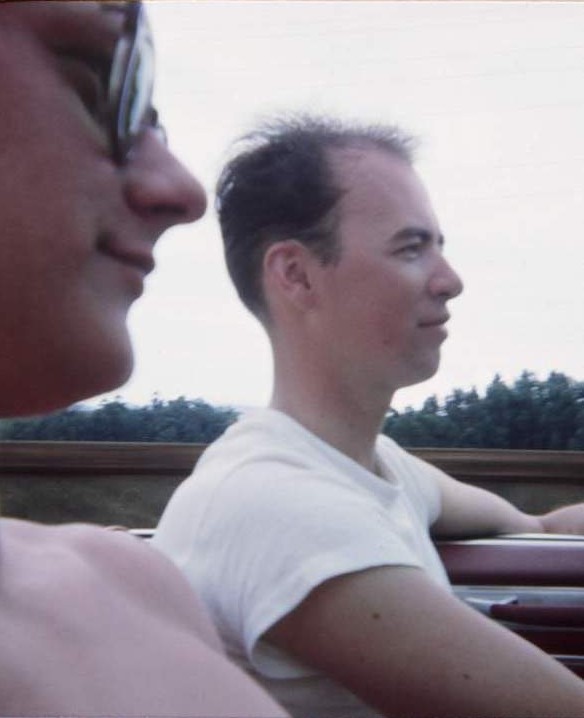 Ray Drogos and Tom Moore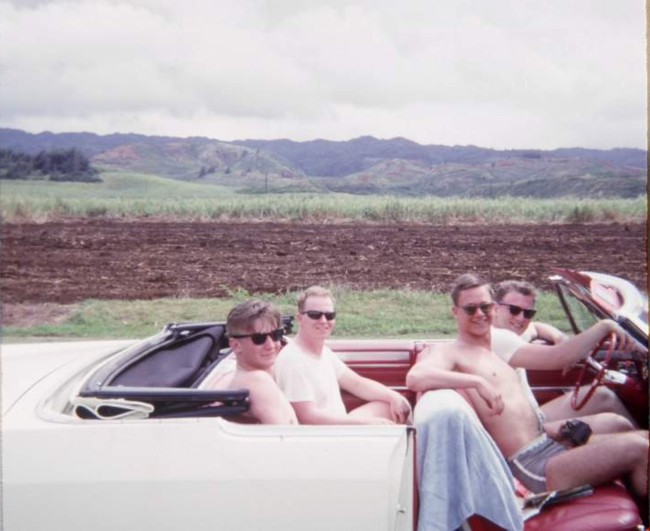 back seat - Jim Conrad and John Edwards
John Antonucci behind the wheel and Ray Drogos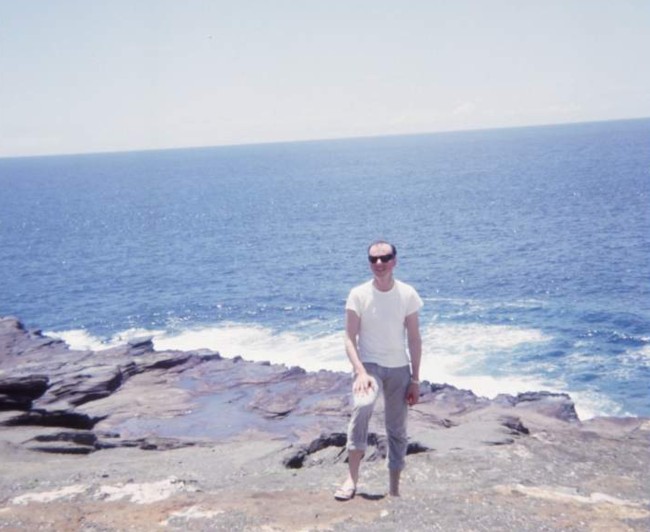 Tom - Wonder where this spot is located?

Around the Island of Oahu
If you know any of these location,
please contact me, Tom Moore, at: pepperbud@pobox.com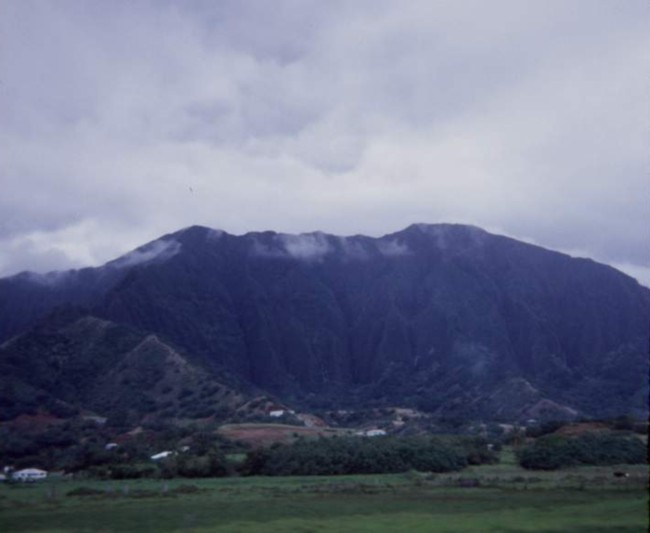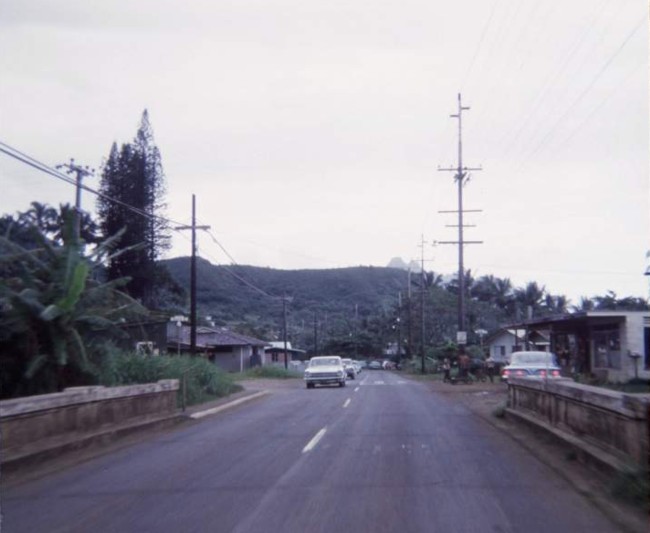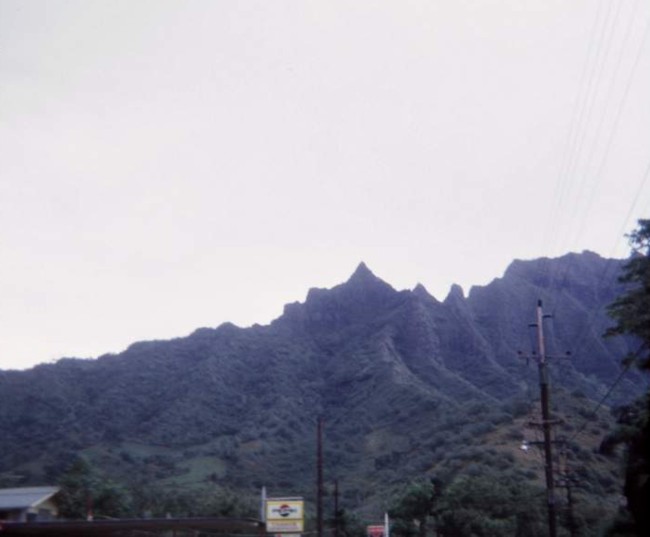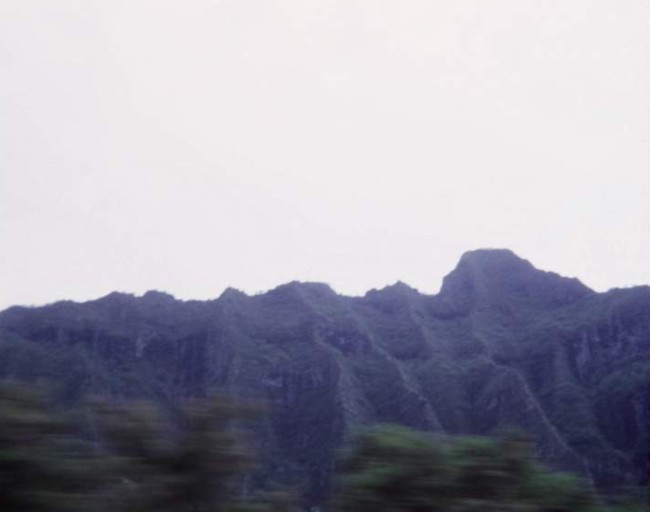 Next two pictures are cane fields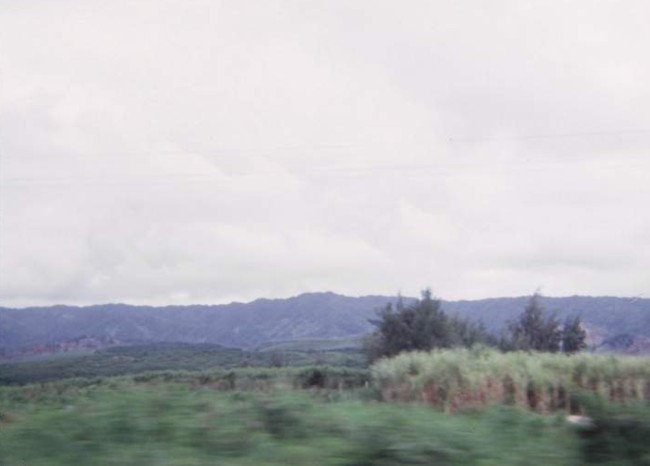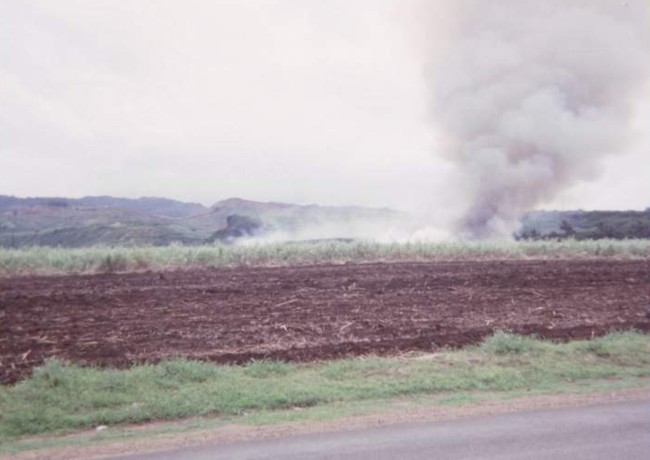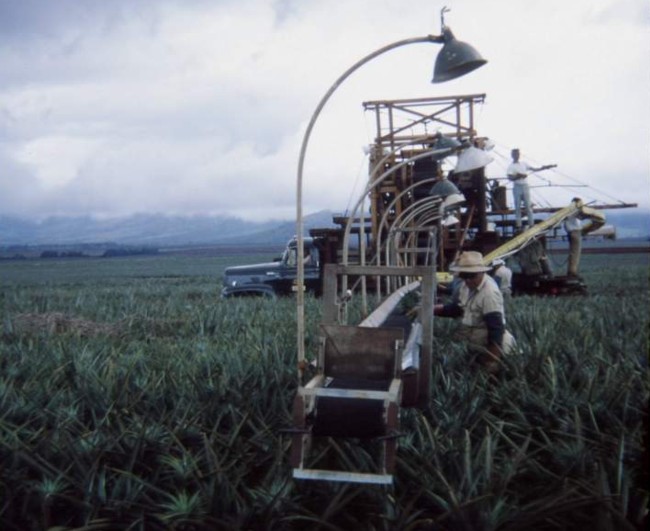 Pinapple harvest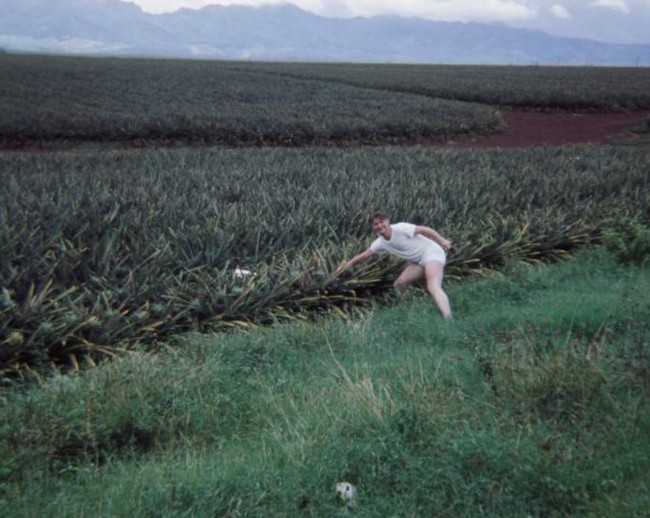 Pinapple harvest by Jim Conrad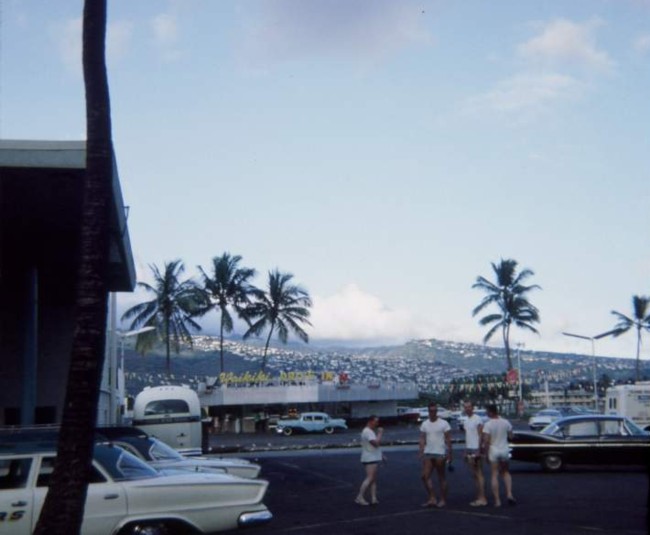 left to right - John Edwards, Ray Drogos, Tom Moore and Jim Conrad
"Waikiki ???? in the background
What and where is this?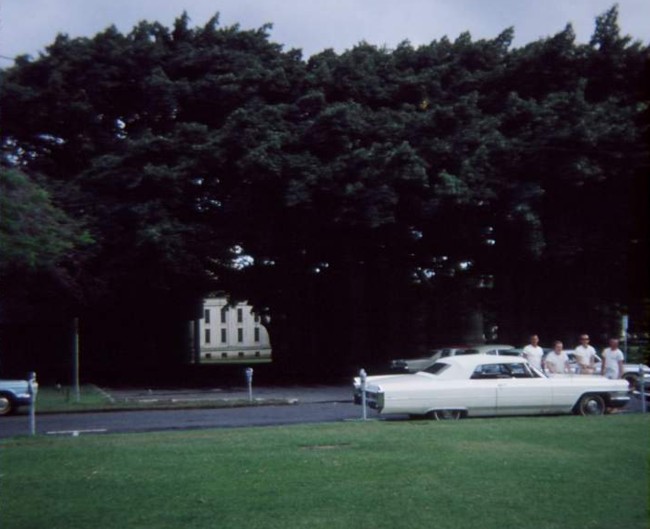 Johm Antonucci, John Edwards, Tom Moore and Jim Conrad
and our Caddy in front of the Iolani Palace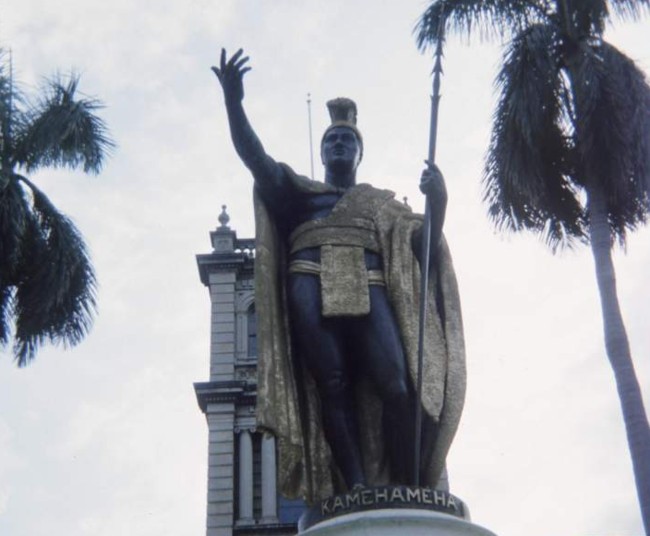 Iolani Palace and Kamahama I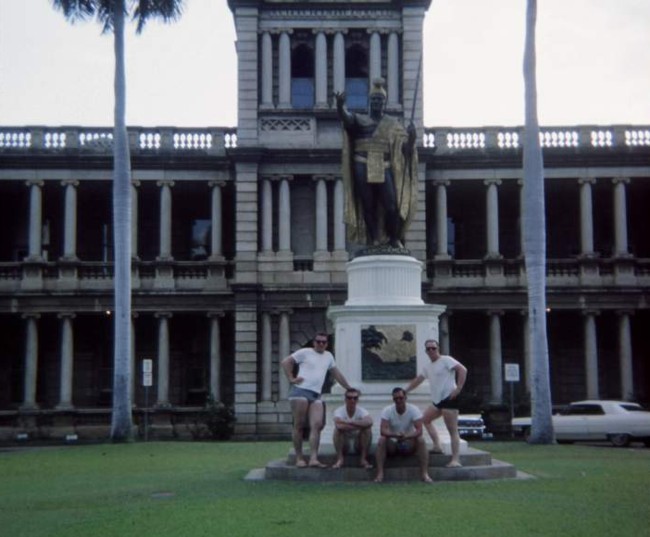 John Antonucci, Jim Conrad, Ray Drogos and John Edwards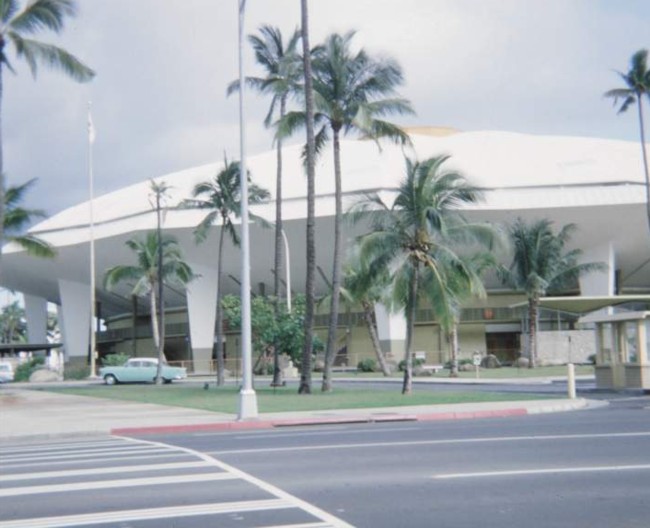 Convention Center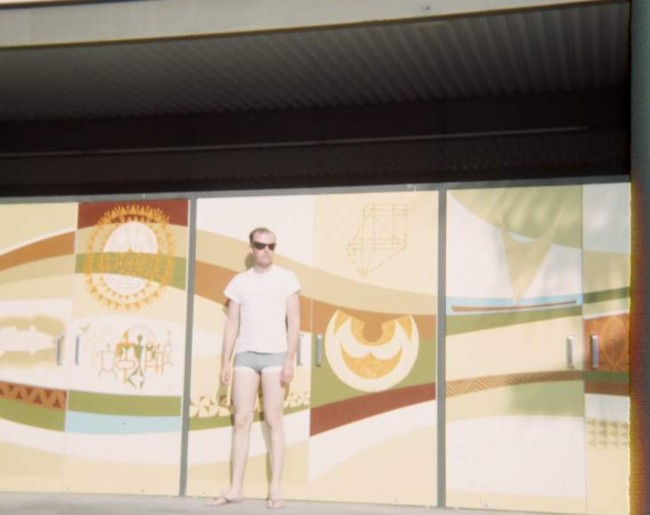 Tom Moore - is this part of the convention center???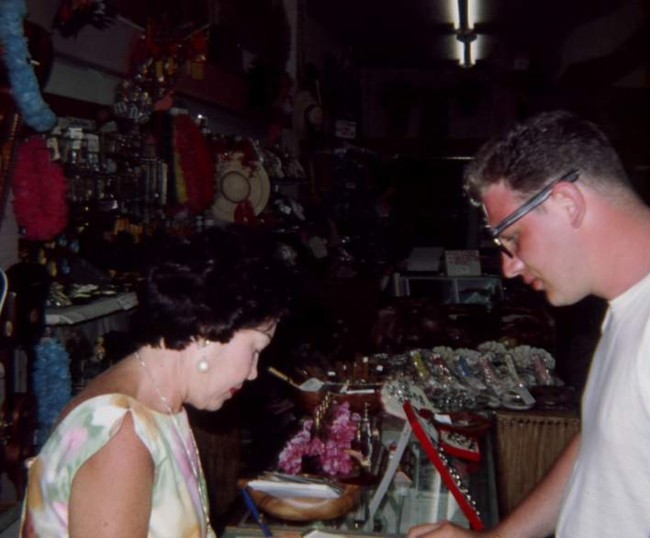 Unknown shopkeeper and John buying something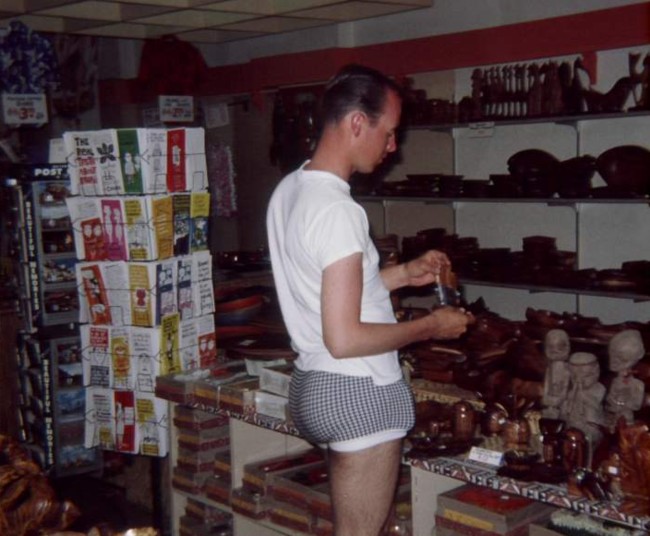 It's a bubble-butt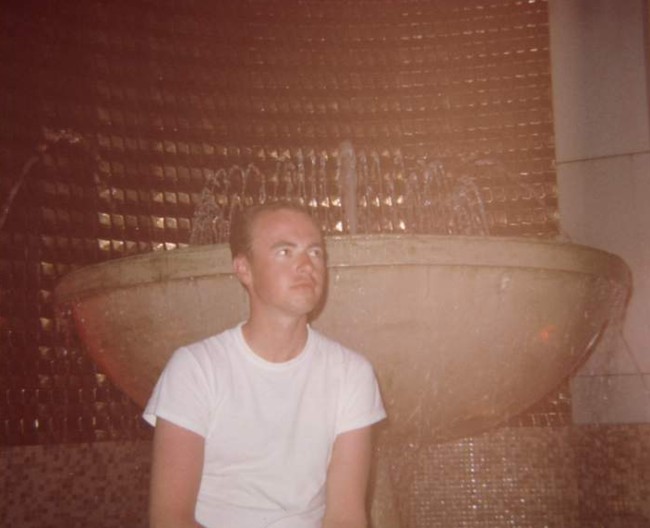 Tom in front of the ???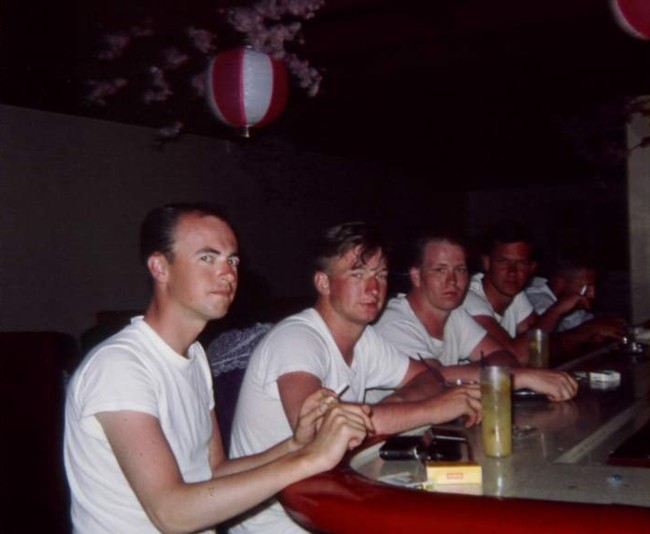 We ended the day at a local bar on Hotel Street.
Tom Moore, Jim Conrad, John Edwards, Ray Drogos and John Antonucci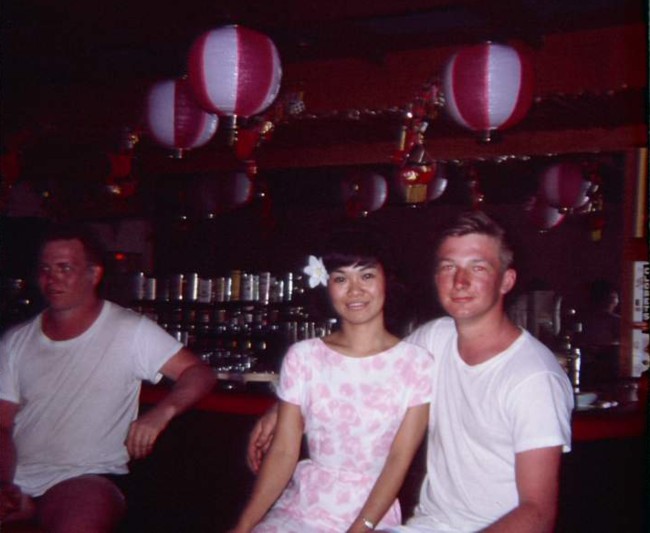 John Edwards, Unknown and Jim Conrad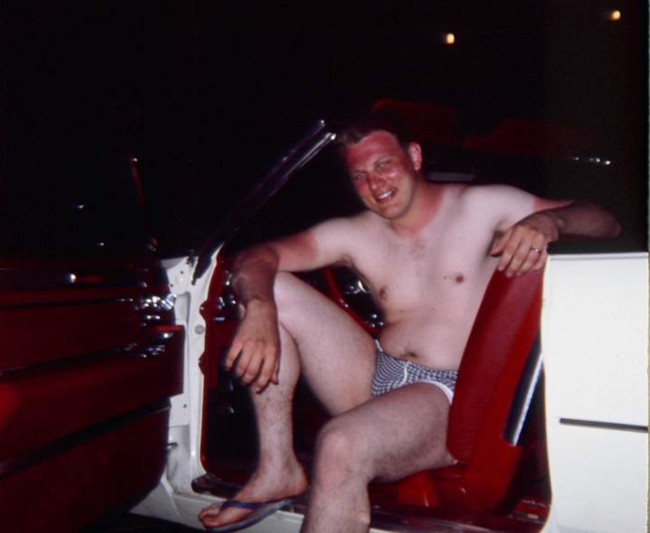 one burned John Antonucci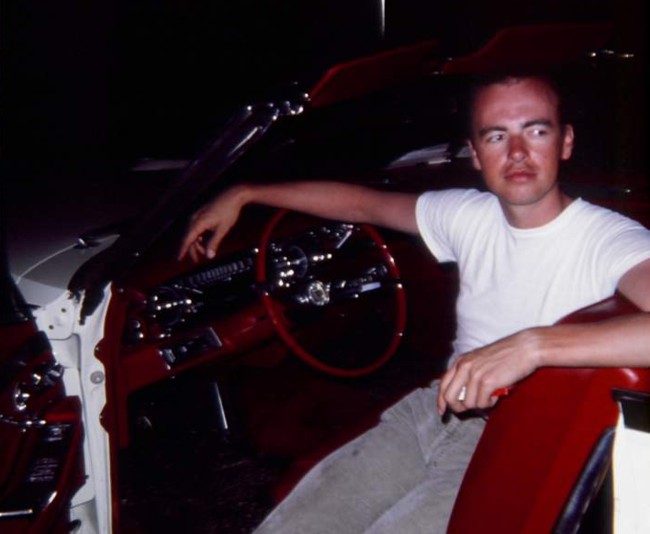 Tom Moore is just as burned, but what a day!

The next day, pulling out of Pear Harbor and passing the USS Arizona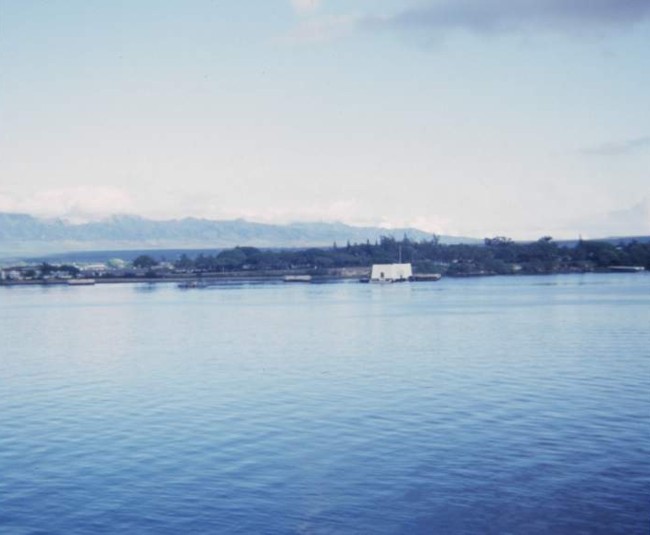 April 26, 1965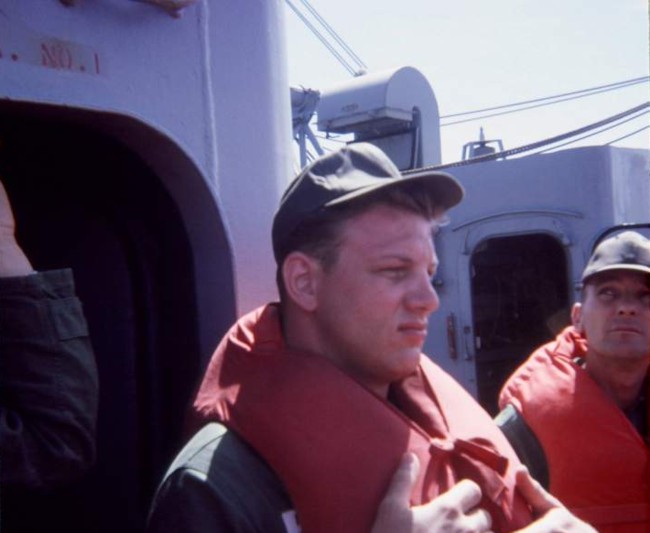 Fire drill - John is burned - Unknown on the right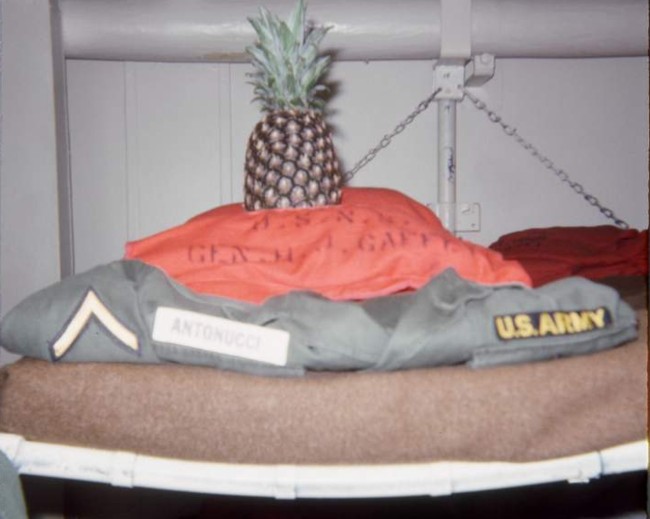 Antonucci's bunk with our pineapple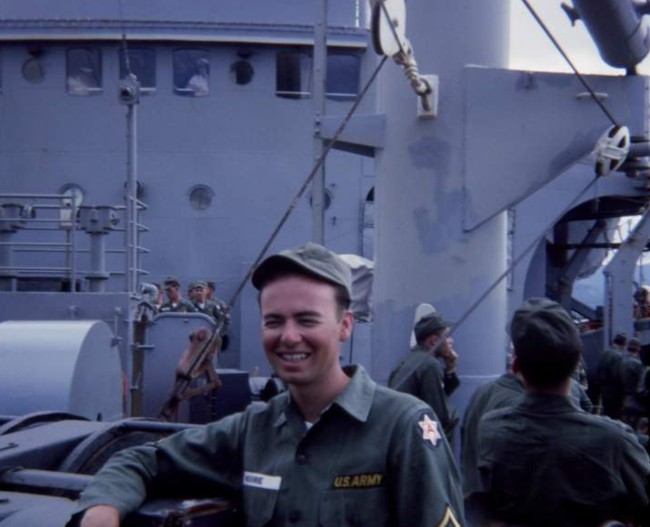 I am one fried haole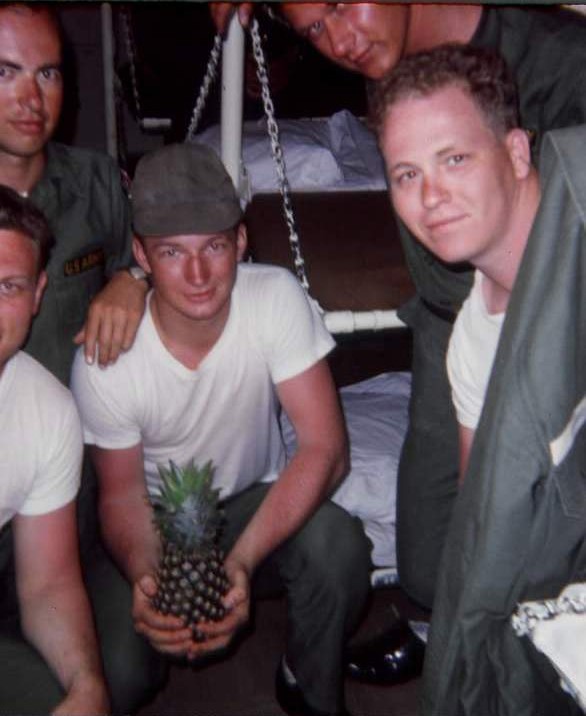 Our pineapple, courtesy of Jim Conrad
center, left and around
Jim Conrad, John Antonucci, Tom Moore, Ray Drogos and John Edwards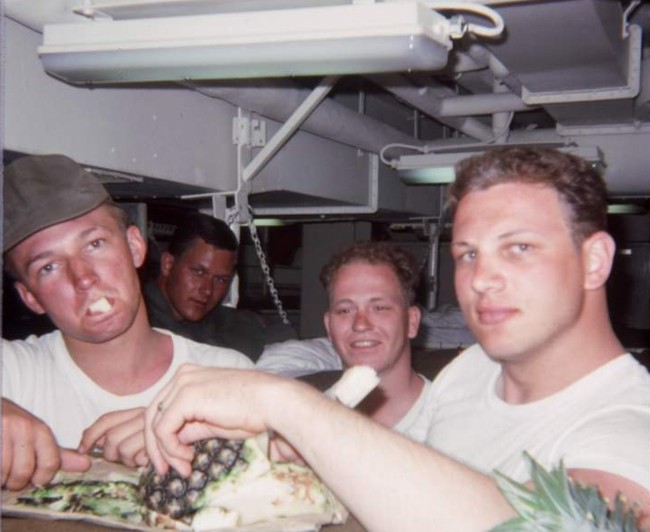 Unfortunately, it wasn't ripe!!

If you are Jim Conrad or John Edwards, please contact me, Tom Moore pepperbud@dc.rr.com

more pictures later...