MARTIN GARROTT (1911-1980)
(CNAC December 1943 - 1945)
(Hump Flights - 18)


The following documents about Martin and CNAC have been generously provided by Martin's daughter, Josephine Couts. Thank you Josephine.

(EDITOR: Unless otherwise noted, Josephine provided all the documents which appear on this page.)



The following 5 pages seem to be Martin's contract with CNAC.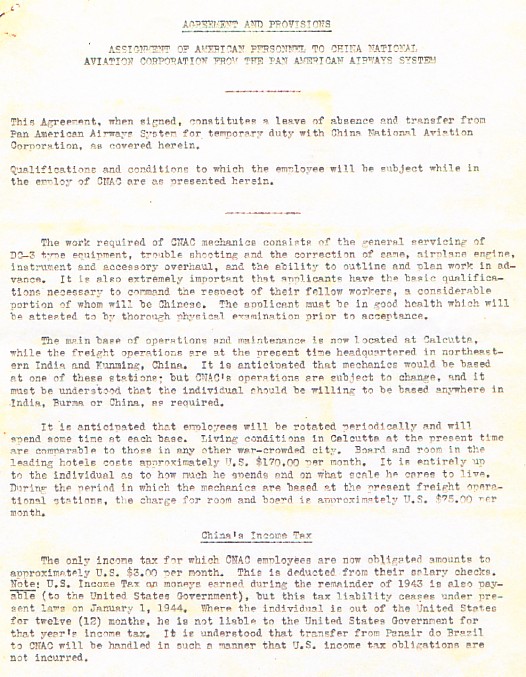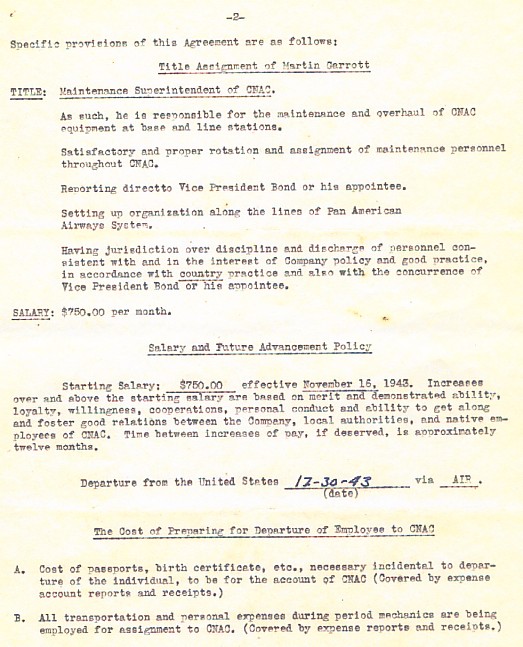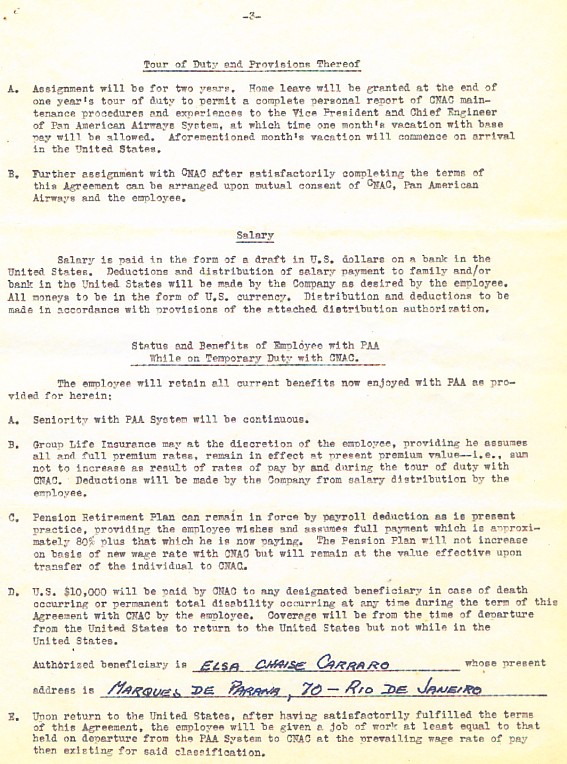 Josephine says, Elsa Chaise Carraro "was my dad's girlfriend at the time."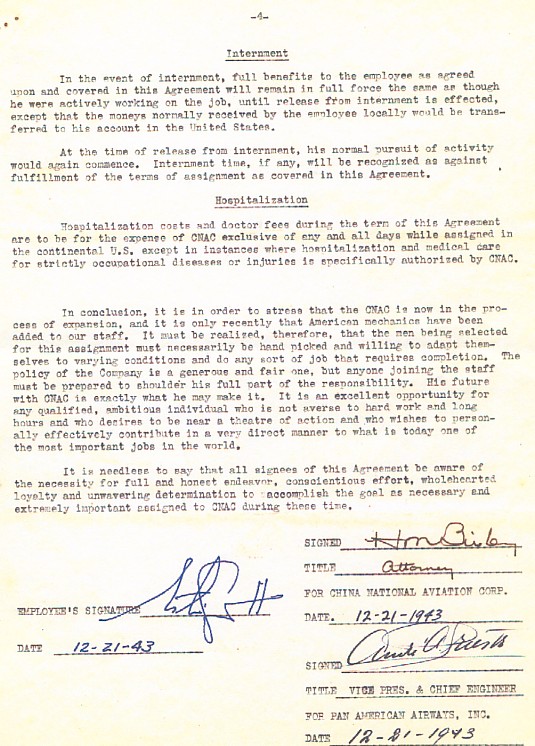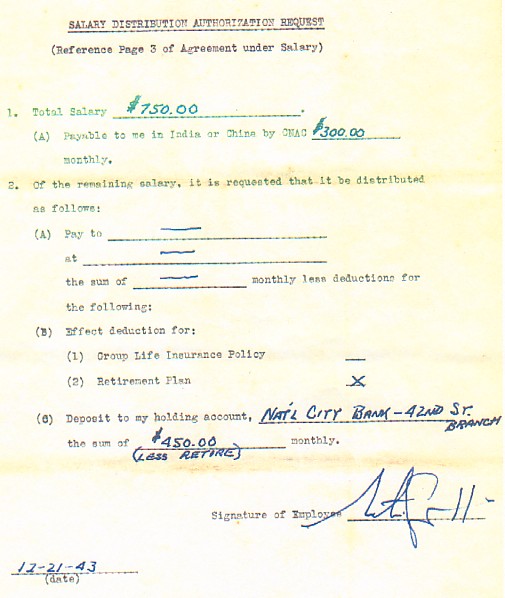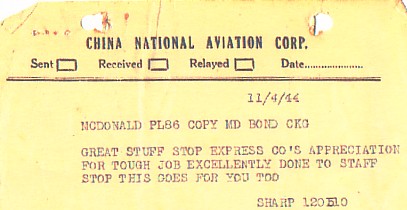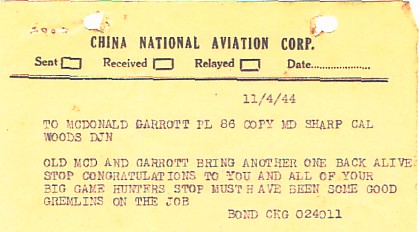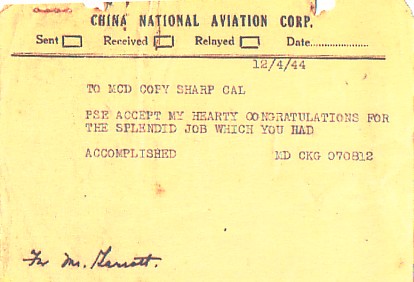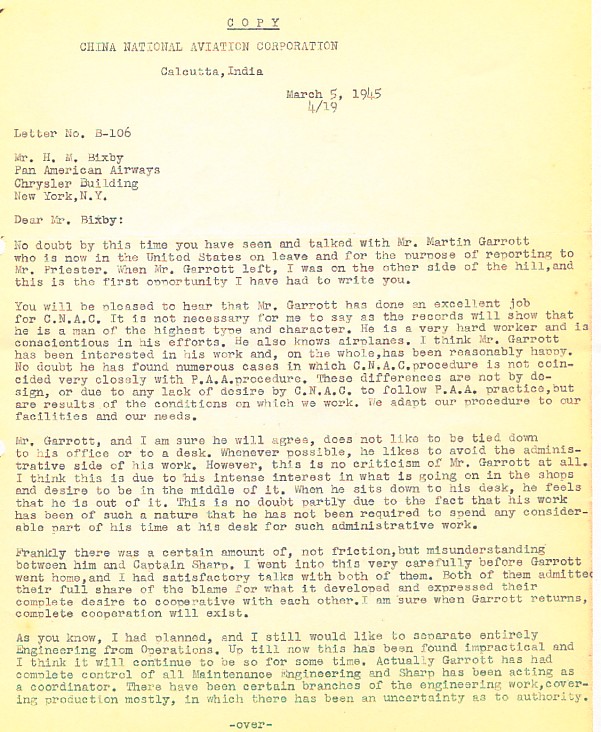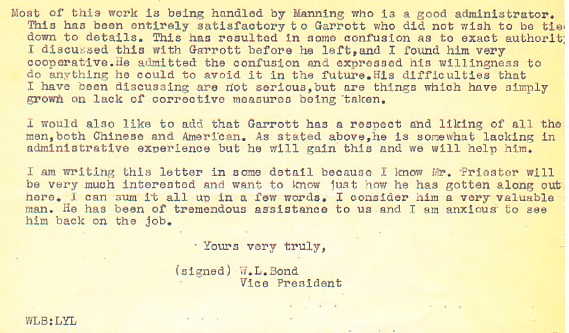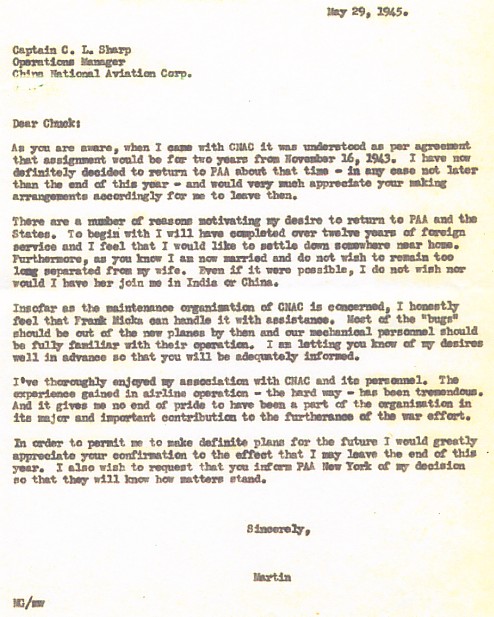 Misc. Personnel List from 1945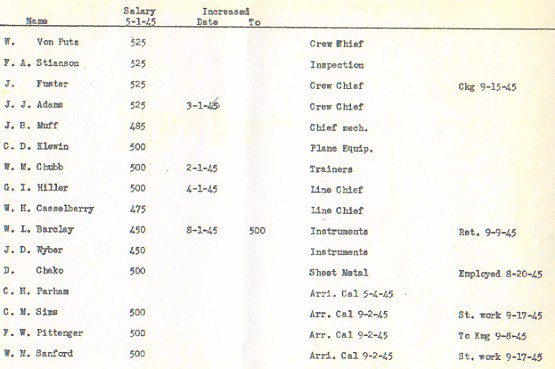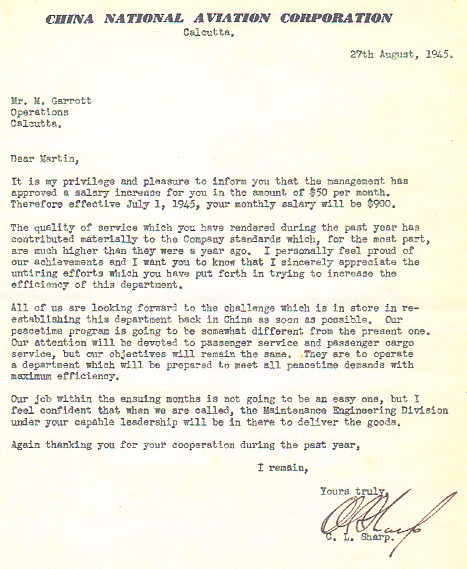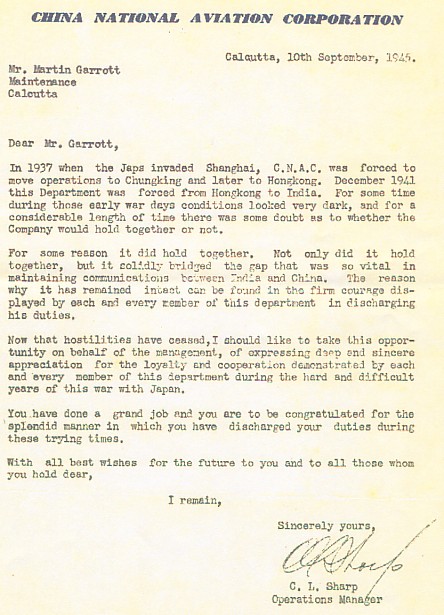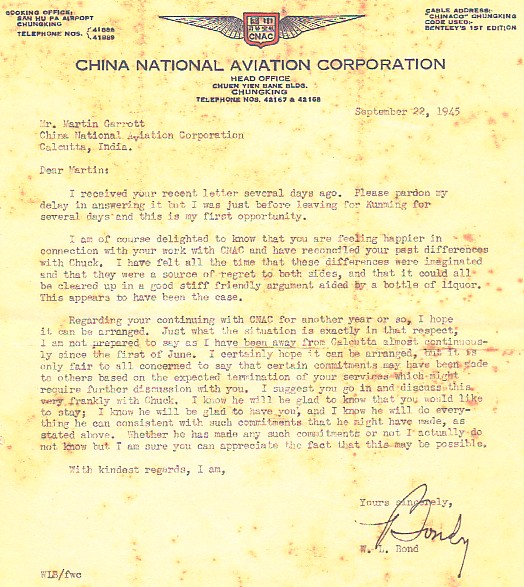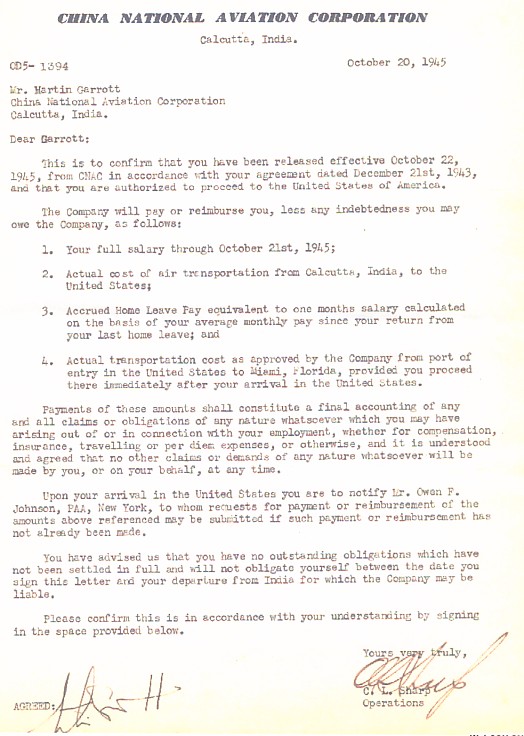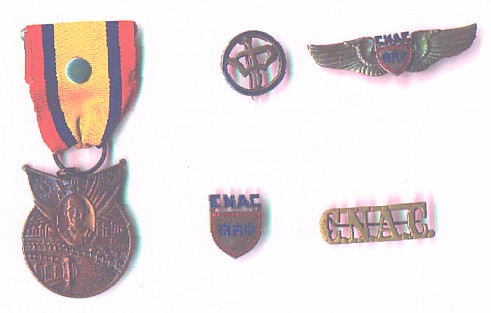 Starting with the medal at the left then going clock-wise..
Martin received this medal from the Chinese Government.
This is a "victory" medal, probably for celebrating the victory of anti-Japanese.
The person on the medal is President Jiang (Chiang Kai-shek).
CNAC "Chung" Pin
CNAC Wings
CNAC Pin
CNAC letters pin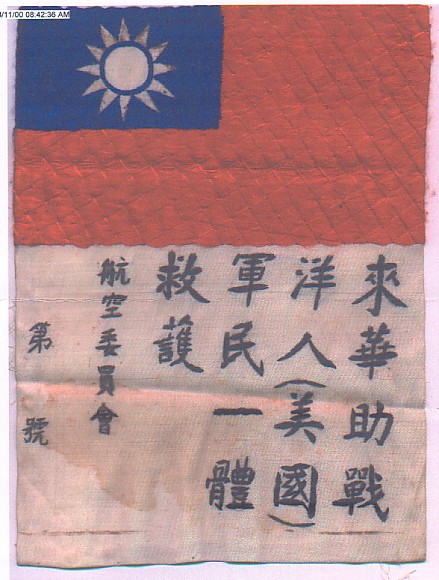 "Blood Chits" like this one were usually sewn to the back of flight-type jackets.






If you would like to share any information about Martin Garrott
or would like to be added to the CNAC e-mail distribution list,
please let the CNAC Web Editor know.
Thanks!





Background music to this
page can be controlled here.
"Brazil"