From the book, "Chennault", by Jack Samson: "A Swiss named Harry Sutter, a marvelously bilingual man, and his part Indian, part Chinese wife Kasey (Kasy) were also there (China)".

Harry and Kasy often dined with Claire Chennault. Hary and Kasy had a daughter, Doris, and a son, Harry. After the War Harry and Kasy went their seperate ways. Harry died in South America in 1998 or 1999. Their son, Harry, died in 1979.

Kolsom Gulam-Ali, better known as "Kasy", was born in Shanghai on February 14, 1915. Kasy lives in Southern California.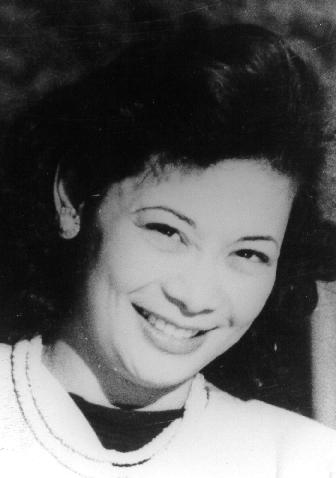 ---
October 3, 2005

Dear Sir,
My Mum asked me to send a letter from her:

You ask for a contact in the case of any information about Kasy Sutter Mueller.

I was introduced to her 10 years ago, when I was in USA in L.A. My father worked in Mr Mueller's factory for a long time and he held both of them, Mr. Mueller and his wife Kasy in high esteem. They were my father's friends. Kasy invited my father with his wife Felicia and me to the restaurant for a dinner. We chatted long time.

I was in USA 2 months and after the beautiful vacation, I returned to Poland. From that time on Kasy and me, we exchange letters. I was and I am still undre the influenceof her personality. I like her very much.

My father now lives in Poland. He is in touch with Kasy too.

Greeting
Katarzyna Domanska

Best regards from me, too.

Robert M. Rutkowski
E-mail robert.ru@poczta.fm



If you would like to share any information about Harry or Kasy (now Mueller) Sutter, please let me, Tom Moore, know.
Thanks!