WILLIAM STEELE (1824/6 - 1878)
AND
ABIGAIL LOUISE LOWE/WYMAN (1843/9 - 1???)
"Abbie"

William Steele was born about 1824/6 in or around Dayton, Ohio and Abigail Louise Lowe/Wyman was born in 1843/9 in Fitchburg, Massachusetts. Abigail's parent's names were William Gibson Wyman and Lucretia ???. William Gibson Wyman was born in either 1814 or 1820 in Massachusetts. Lucretia was born in either 1819 or 1820 in Massachusetts.

William and Abigail were married in 1864 in either Sacramento or Suisun, California.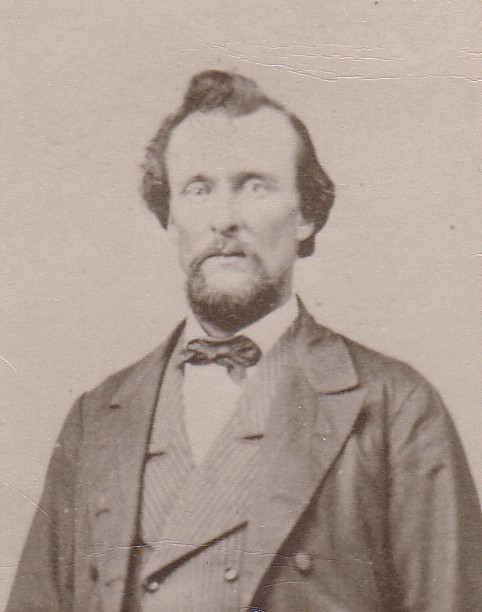 William Steele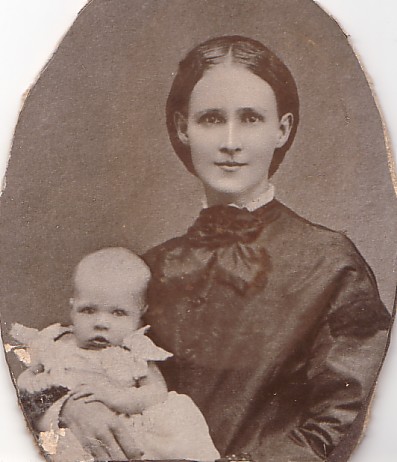 Abbie Steele and unknown baby


William and Abigail had 6 children:
The first 4 were born in Dixon, Solano County, California.
1. Annie, born 1869 married Carl ???.
2. Winnie, born 1871.
3. Olive Elvira, born November 28, 1873 married Charles W. Baldwin. Olive died January 17, 1970 in Menlo Park, San Mateo County, California; buried at Alta Mesa Cemetery in Palo Alto, California.
4. William Wyman "Willie", born June 24, 1876 and died August 31, 1876 in Dixon, California.
5. George Walter, born February 22, 1879.
6. Eva, born 1880 and died October 1880; buried in Dixon, California.

Winnie and Olive were health "nuts".






If you would like to share any information about William and Abbie Steele
please let me, Tom Moore know.
Thanks!


Background music to this
page can be controlled here.
"The Cascades"
Scott Joplin, 1904