JOSEPH MOSES SHURDUT (1895 - 1969)
"Joe"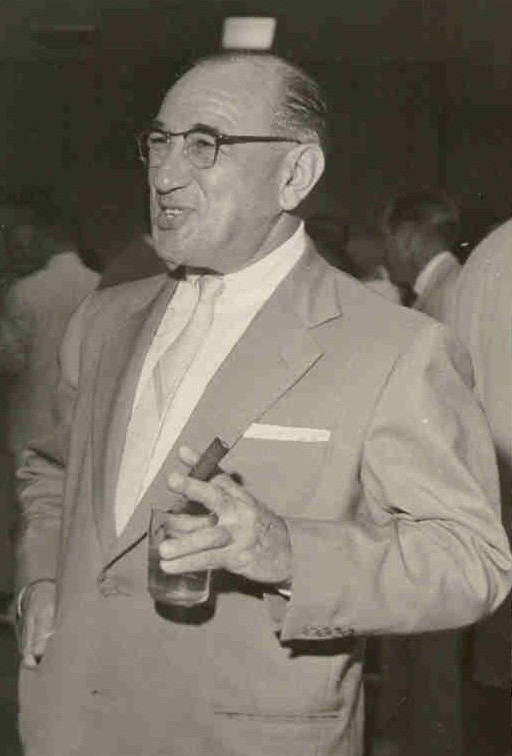 Joseph Moses Shurdut
---
September 20, 2006

I saw your website about the Santo Thomas POW camp, and I wanted to let you know that my grandfather, Joseph Moses Shurdut, was a survivor, and if you could please add him to the list of internees on your website. He was at Santo Thomas and later Los Banos. Attached is his obituary.

Jeff Phillips
cell phone: 561-542-7439
E-mail dzepri@gmail.com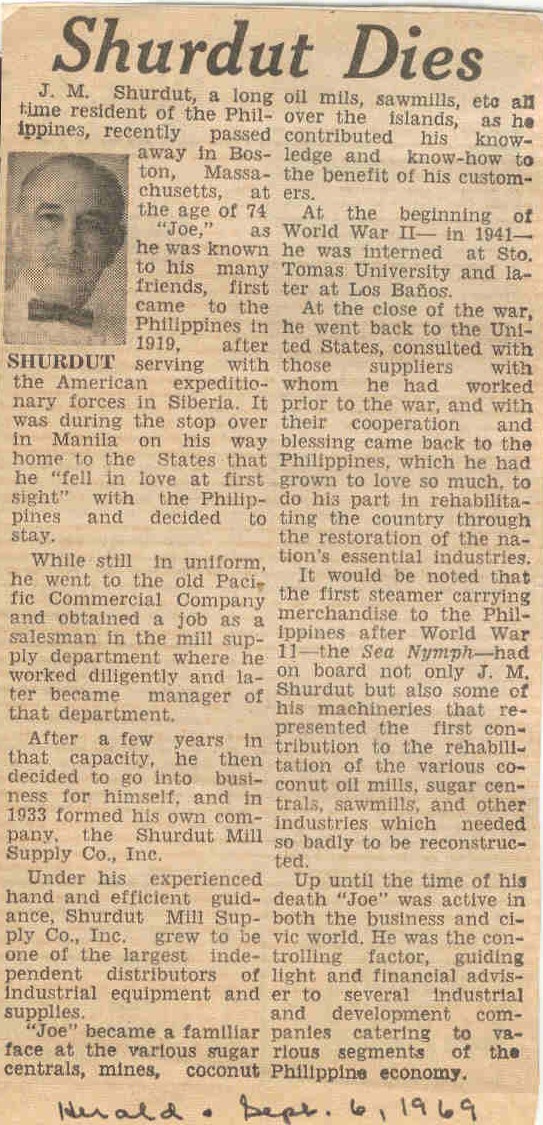 If you would like to share any information about Joseph Moses Shurdut
or would like to be added to my POW/Internee e-mail distribution list,
please let me, Tom Moore, know.
Thanks!


Background music to this
page can be controlled here.
"Dahil Sa Iyo"