HAROLD RAY PENNY (1914 - 2007)
"Centavo"


Harold Ray Penny was a Co-Pilot for Pan American Airways. Today he lives in the San Francisco Bay Area.


---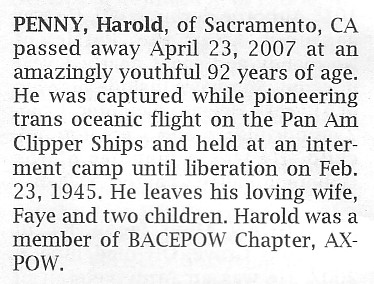 Harold was born Novebmer 2, 1914




If you would like to share any information about Harold Ray Penny
or would like to be added to my POW/Interneed e-mail distribution list,
please let me, Tom Moore, know.
Thanks!


"Don't Fence Me In"