August 11, 2005 -- I received the following picture and information about Charles Looney from his nephew, Donald Hawkins.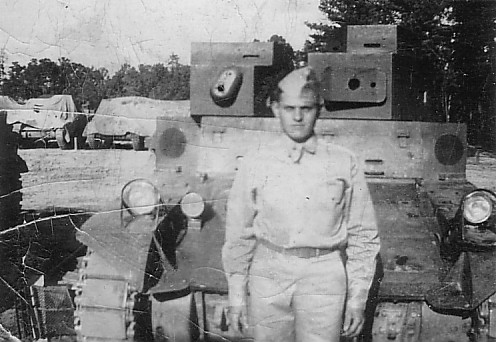 Charles H. Looney was born on May 23, 1923, in Memphis, Tennessee, to Frazier Edmondson Looney and Alice Irene Pritchard. He was a private in the US Army. His service number was 14016182. He was stationed at Ft. Benning, Georga on December 4, 1940, then Montgomery, Alabama, September 5, 1940. He was in the following groups: Co. A 68th Armored Regiment at Fort Benning, Co. B 753rd G.H. Q Tank Division at Camp Polk, Louisana, 2nd Armored Replacement Division 8th Co. Columbus, Georgia.

In the Philippines he was in the 192nd Tank Battalion. He died in Cabanatuan Prison Camp on July 10, 1942 of dysentery. He was 19 years old.

Charles was buried in plot #3 row 16 grave 2029 in the United States Armed Forces Cemetery in Manila. On October 28, 1949, he was brought back to the U.S.A. and buried in Forest Hill Mid Town Cemetery on Elvis Presley Blvd. in Memphis, Tennessee, section C, Lot SG 553, Burial No. 16687.

Donald L. Hawkins
e-mail dhawkins@panola.com



If you would like to share any information about Charles L. Looney
or would like to be added to my POW/Internee e-mail distribution list,
please let me, Tom Moore, know.
Thanks!