Roy Keyser


Roy Keyser was born in Kentucky. Roy was first interned at Fort Santiago and later to Santo Tomas. Roy and his Filipina wife had three children before the War. Roy was in the U.S. Army.

In 1953, Roy was the honored guest of Ralph Edwards and This Is Your Life. Good friends Don Rutter and Roy Colman Bennett were there to surprise Roy Keyser.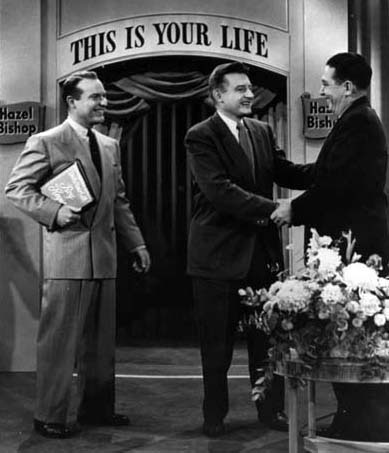 left to right; Ralph Edwards, Don Rutter and Roy Keyser


Roy's last known residence was in Compton, California. He is now deceased.



If you would like to share any information about Roy Keyser
or would like to be added to my POW/Internee e-mail distribution list,
please let the me know.
Thanks!