In the book, Santo Tomas, Stevens lists Gallit's name as Henry Emil Gallit.
I found this envelope up for auction on eBay.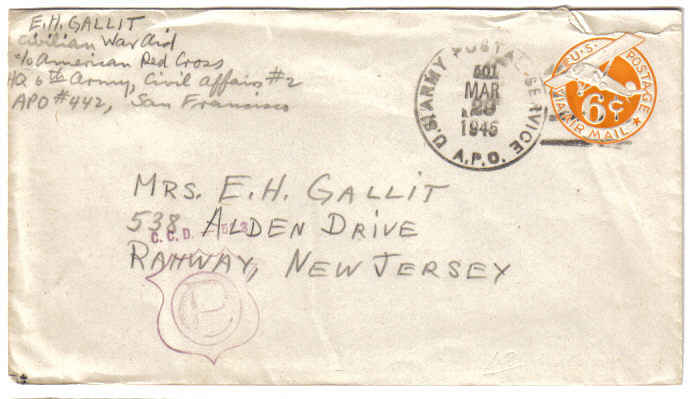 Emil Henry Gallit was born in Berlin, Germany, April 12, 1903 to Carl Gallit/England and Berta Rick/Lithuania. Henry died November 10, 1970 in Menlo Park, California. Henry and his beloved Emma are both buried at the Rahway Cemetery, Rahway, New Jersey.
---
January 8, 2006

Hello,

My name is Susan Maguire. Emil Henry Gallit was my uncle. We always called him "Uncle Henry". In family surroundings I always heard him referred to as Henry. My father, John Gallo, had a sister named Emma. She married Henry. They met and were married while they were on a cruise around the world. Emma was with her father. The last name of Gallo was next to the Gallit cabin. That is how they met. Emma and their son, Bruce, lived with my parents while Henry was in the prison camp. You probably know this information. He came home shortly after I was born in May of 1945.

I was just doing a google search of the book that I had heard was written about the camp in Manila and came upon your site. Maybe I have given you some new information.

I live in Milwaukee, Wisconsin, originally from New Jersey. I am 60 years old. I have a sister, Linda, who was closer in age to Henry and Emma's son Bruce.

Respectfully,

Susan G. Maguire
E-mail wiskibums@wi.rr.com

---
January 9, 2006

Hi Tom: My sister Susan called me today, quite excited about your site, and relayed all sorts of information to me.

I have an old photo of Uncle Henry and Aunt Emma, it seems that this was their Christmas card from the Philippines before all of the trouble started.

They were married in Hong Kong, and I also have a large photo of them on the front steps of the church in Hong Kong. I have been back to Hong Kong three times now, but have not been able to locate that church.

When my uncle returned from the camp in 1945, he attended a local Kiwanis luncheon with my father, John Gallo in Rahway, New Jersey. In the news article I have, he mentions that he will go into more detail about his internment at their June 6th, 1945 meeting. Susan and I thought I should check with the local club and see if they have any minutes or photos from that meeting.

He does say that he lost 75 pounds in his internment, and was in a seriously weaken condition when rescued by the American soldiers and Filipino guerrillas. Uncle Henry stated that the men were fed a constantly diminishing ration dropping down to a handful of dirty wormy rice per day.

If I have success with my research with the June 6th meeting of the Kiwanis, I will surely let you know.

Unfortunately, Susan and I have lost contact with our cousin, Bruce. I know he would probably enjoy all of this information about his Dad.

Linda C. Monzo
E-mail usermn8222@verizon.net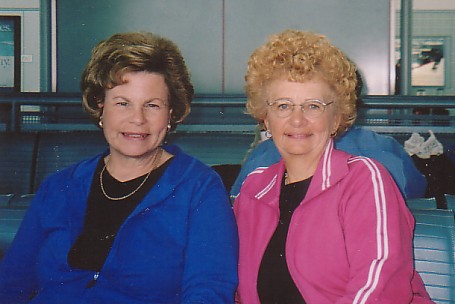 October 22, 2005
Sisters - left to right
Susan Marie and Linda Clare


The following information and photos are courtesy of Linda Monzo. Thanks Linda.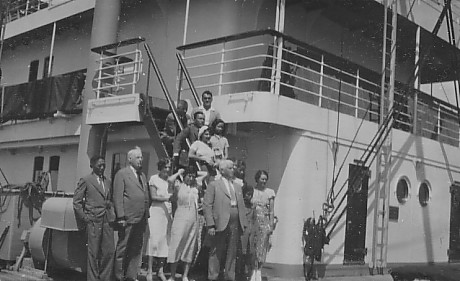 On board ship on the way to Manila and Hong Kong 193?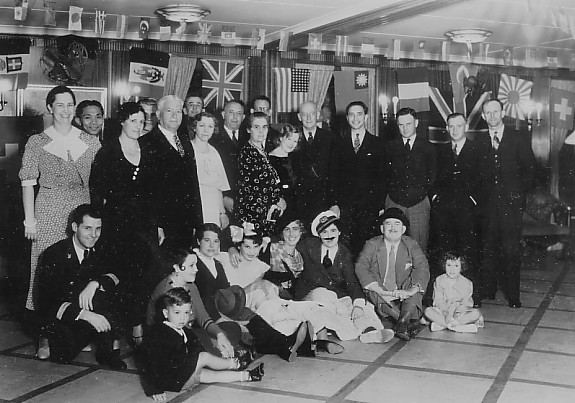 On board ship on the way to Manila and Hong Kong 193?
Emma sitting on the floor holding a hat and
her father, Giovanni Gallo, standing behind her.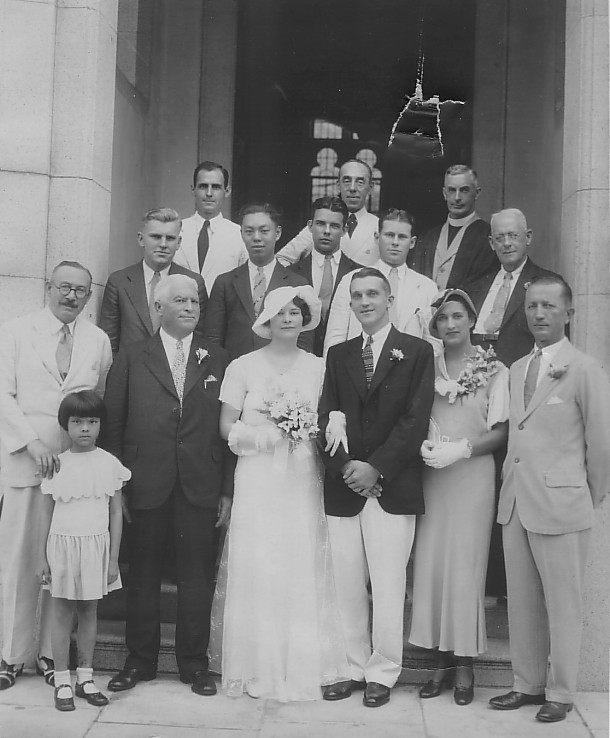 Wedding Day in Hong Kong - 193?
Emma and Henry in the center with her father (Giovanni Gallo) on her right.
Newsclipping - 193?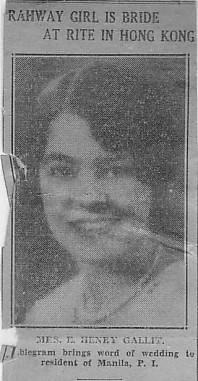 One doesn't see these types of programs from ships sailing in the 1930's.
Henry and Emma Gallit were on this ship in 1933.
Enjoy!!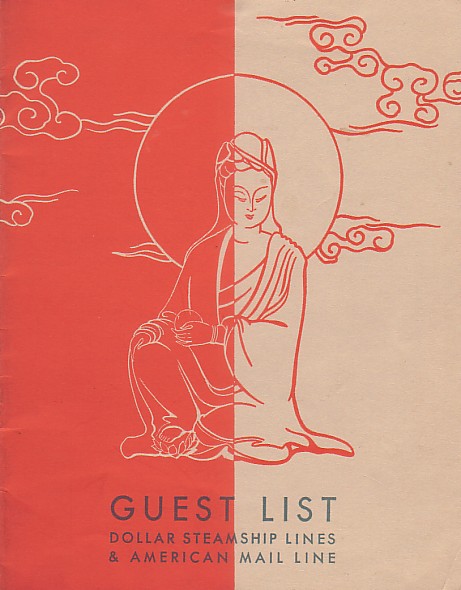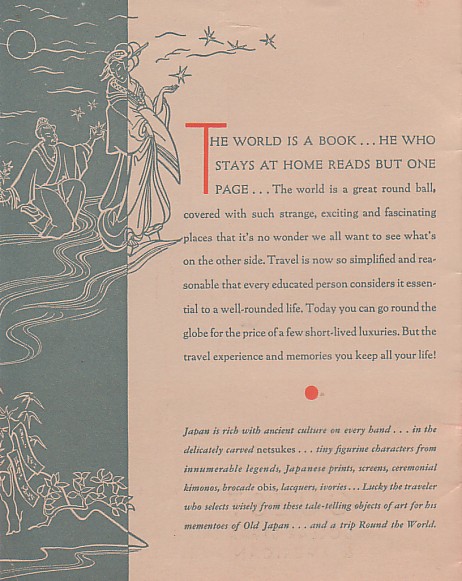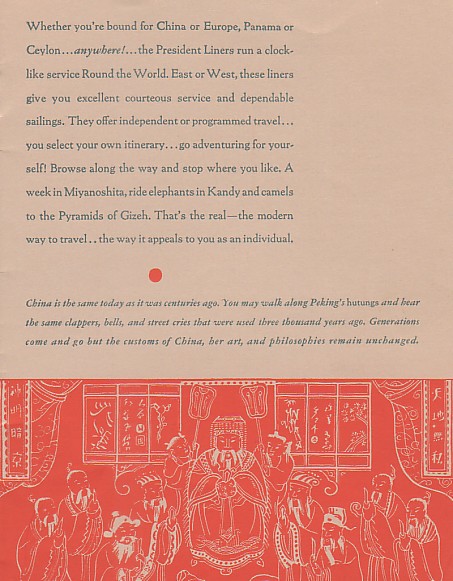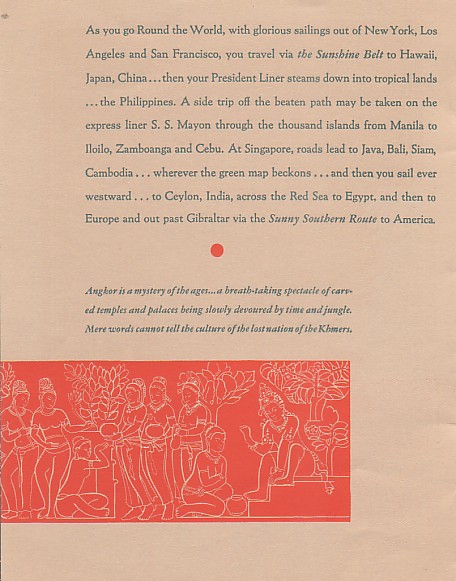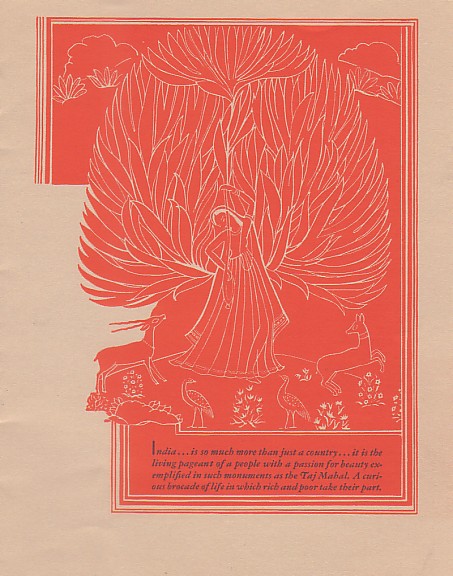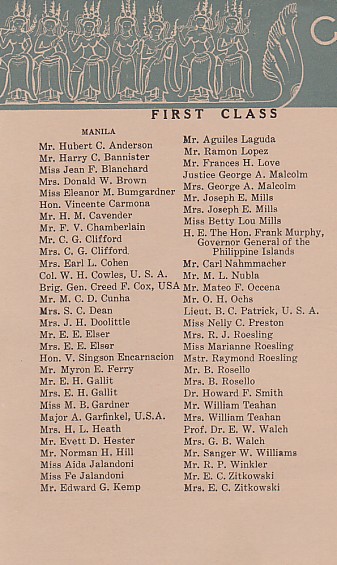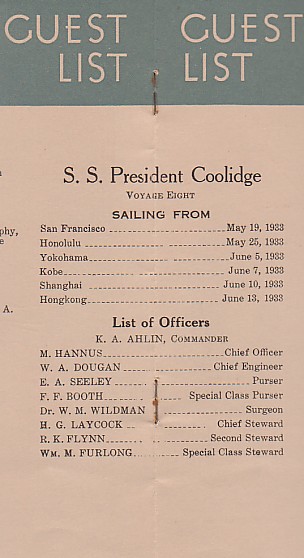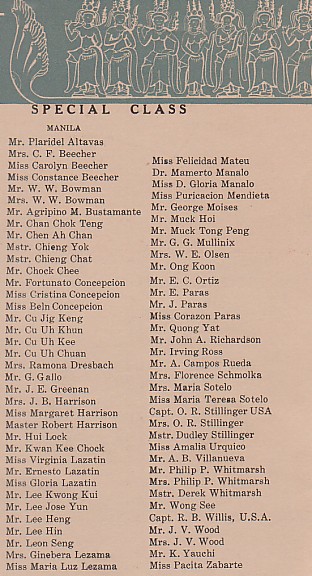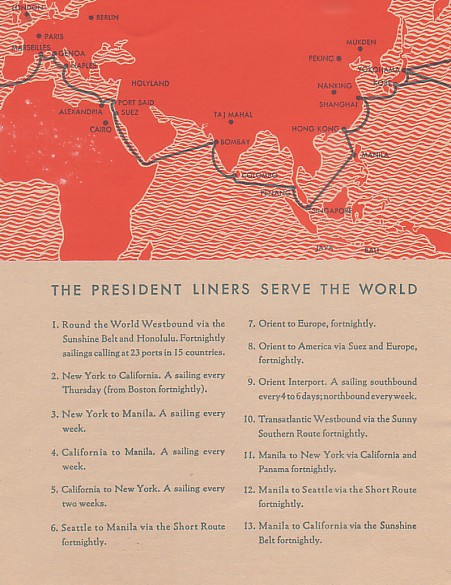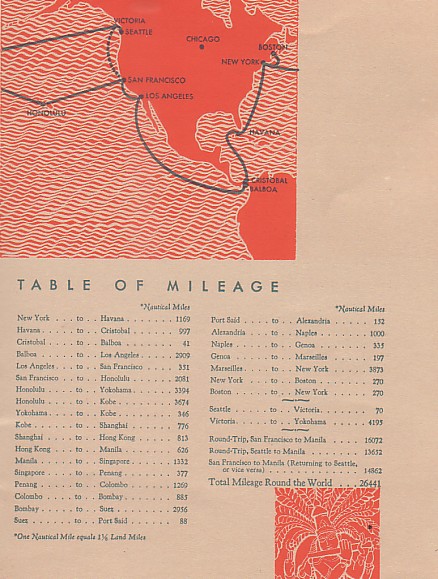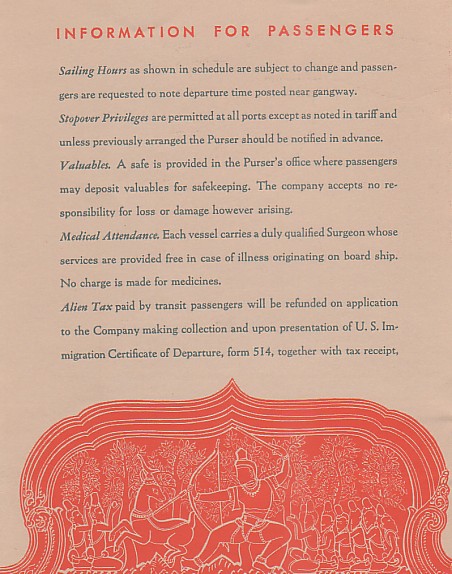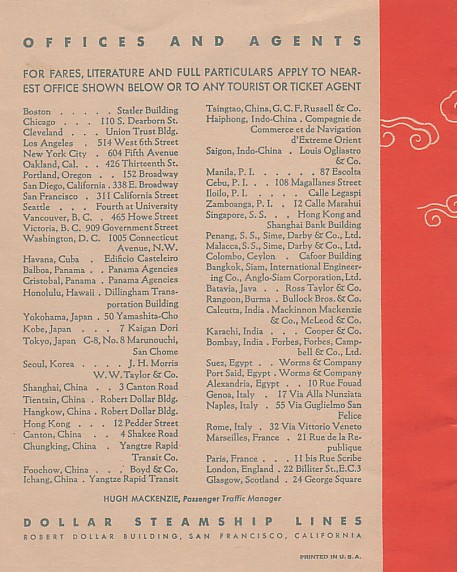 Christmas card - from sometime in the 1930's or early 1940's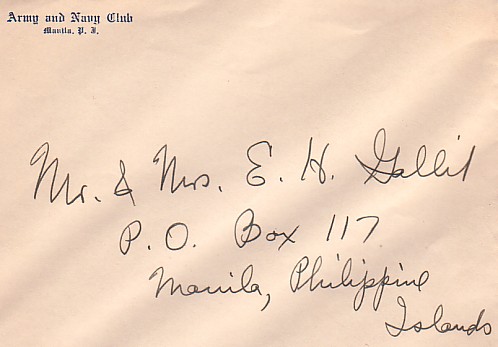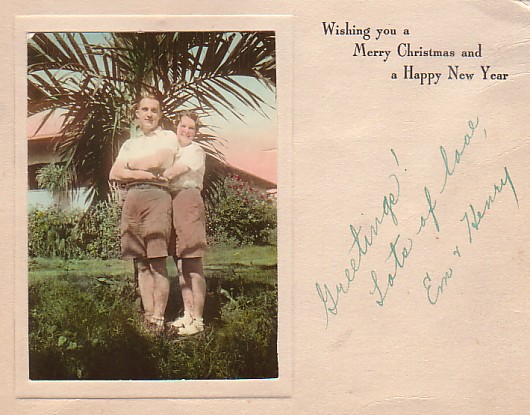 Since 1919, Henry was the Far Eastern representative of the Greeg Car Company of New York.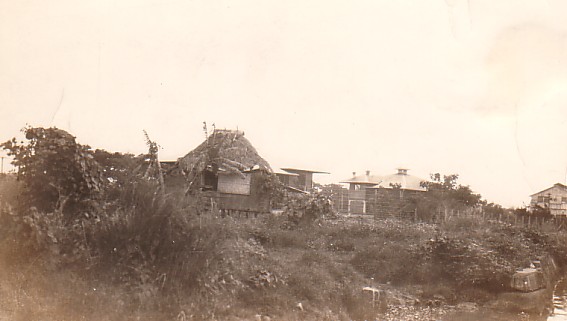 Site of Gregg warehouse prior to building.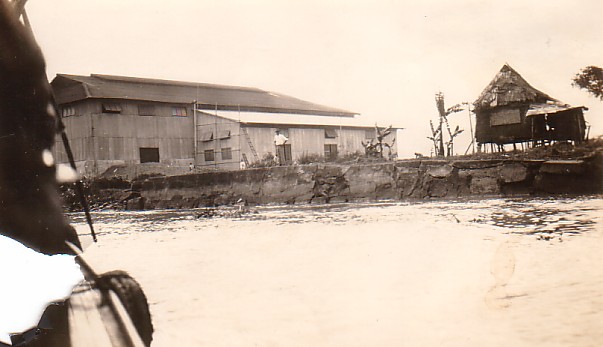 Gregg warehouse site prior to building.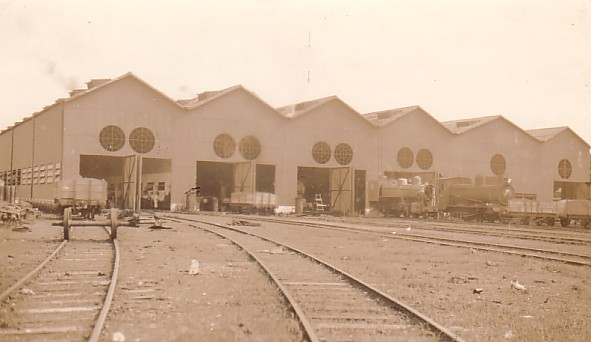 Locomotive shed of Manila Railroad
Caloocan, Manila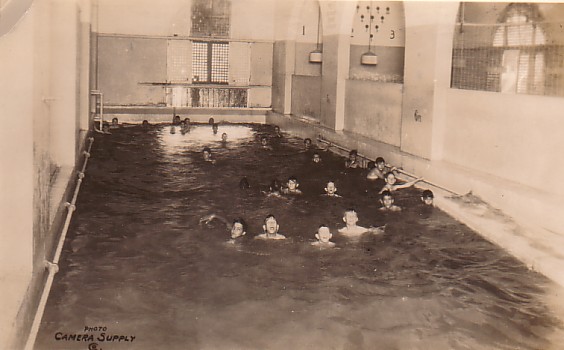 Y.M.C.A. pool at Manila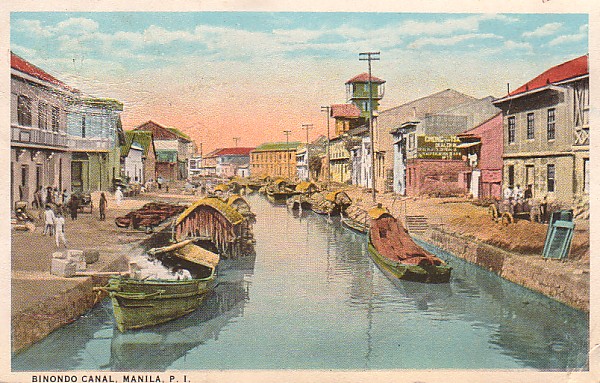 ---
And then there was WW II.
---
Newspaper - May 1945

Newspaper - July 7, 1945
(Linda's father (John P. Gallo) was a past president of this Kiwanias Club)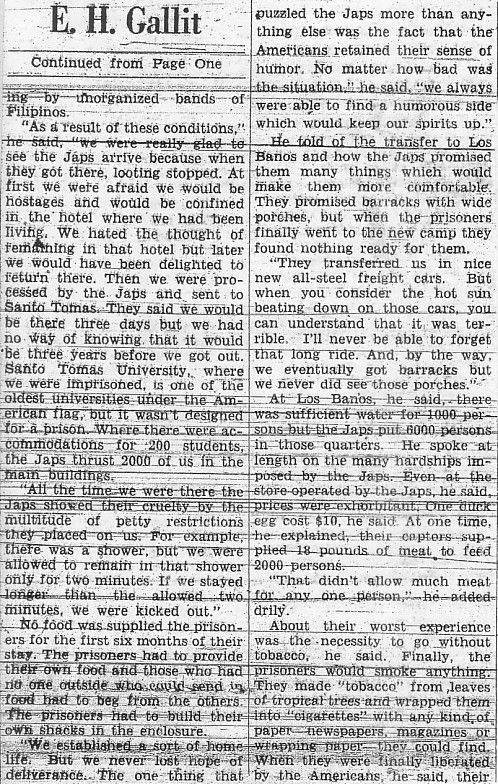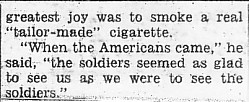 Deceased January 19, 1970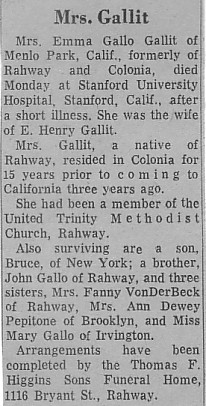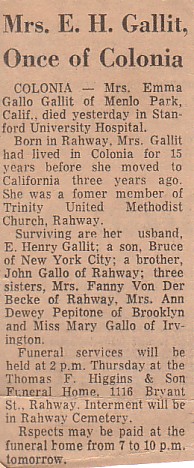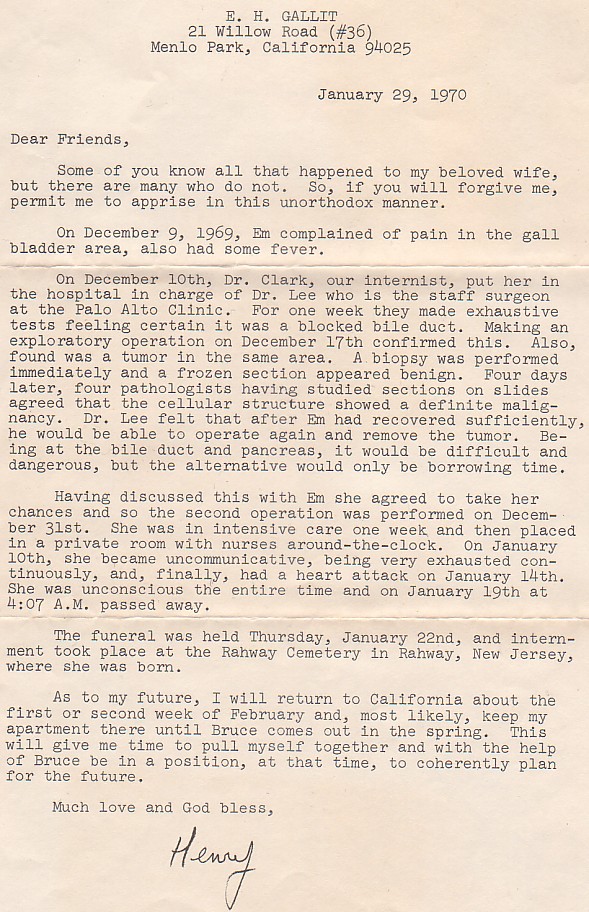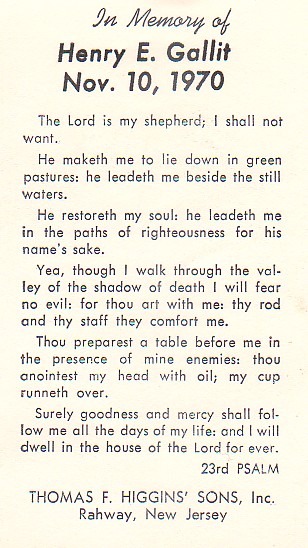 If you would like to share any information about Henry Emil Gallit
or would like to be added to my POW/Internee e-mail distribution list,
please let the me, Tom Moore, know.
Thanks!