RICHARD J. FRENZ (1922 - 1977)
"Jimmy"


September 21, 2007

Hello,

I am writing to make you aware of my uncle who was a survivor of the Bataan Death March to Camp O'Donnell. He died of a heart attack on October 1, 1977. He was on a waiting list for open heart surgery at the VA Hospital in Birmingham, AL. The sad part is he went to Maxwell AFB with severe chest pains and was turned away because of policies at that time deciding where veterans could be treated. He died 36 hours after being sent to the local Montgomery VA Hospital with two months still to wait for his "scheduled surgery".

He and my aunt had no children and she recently passed away. It would be nice if you could add him to your web site so his name will live on somewhere in honor of the service he did our country.

S/Sgt Richard J. Frenz (Uncle Jimmy to those who loved him) was an aircraft maintenance specialist of 54th Strat Recon Squadron at Guam's Anderson AFB. He was captured near Nichols Field on April 9, 1942, and after surviving the march , ended up at Camp O'Donnell.

He was released September 15, 1945 after three years as a prisoner of war in various camps where he labored mainly in coal mines near Hiroshima. He witnessed the blinding flash of the atomic explosion, saw the mushroom cloud, and as was gazing at the sky toward Hiroshima when a Japanese Guard head butted him with a rifle, knocking out his two front teeth.

Going through his old scrap books and looking at his medals was a poignant reminder that heroes are usually everyday people that we know and love.

Thank you,

Kimberly White
kwhite@montgomerybbq.com


---
This item appeared for sale on eBay in 2007, but I was not the winning bidder.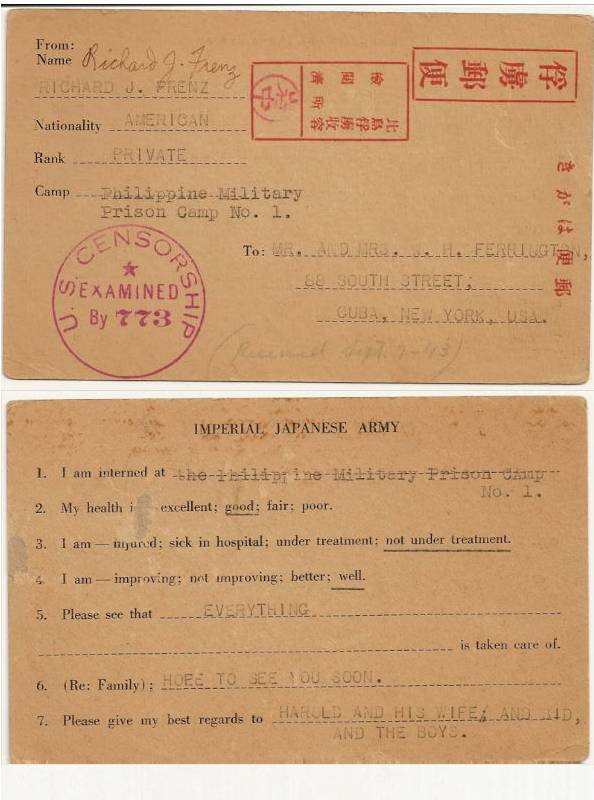 ---
Kimberly White provided the following photos of her uncle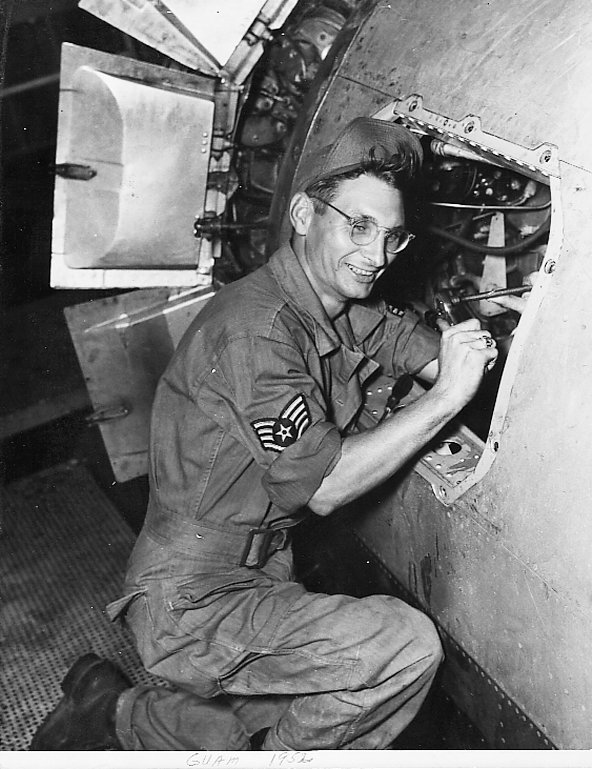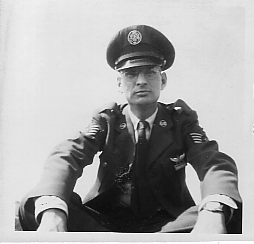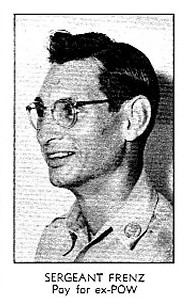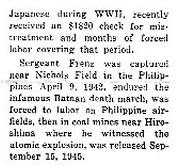 If you would like to share any information about Richard J. Frenz
or would like to be on my POW/Internee e-mail distribution list,
please let me, Tom Moore, know.
Thanks!


Background music to this
page can be controlled here.
"We'll Meet Again"