ERNEST STANLEY (1902 - 1990)


Ernest Stanley from England. He was born around 1902 and both he and his Wife died in 1990.

Altho an Internee himself, Ernest Stanley was an interpreter for the Japanese. Many in the camp were afraid to say anything to him because they feared that he was a spy for the Japanese. After the War it was learned that Ernest Stanley was a double agent working for the Allies. Also after the War, he married a Japanese woman.

---
Life Magazine 1945, March 5, Santo Tomas is Delivered (RE: American soldiers free 3,700 US WW2 prisoners in Pp 25-29; Manilla, Philipines) See Pp 26-27: Photos of (worker) Ernest Stanley, "a missionary who worked as an interpreter during the talks between Colonel Brady and the Japanese."


---
January 7, 2007

Tom,

Ernest Stanley was at STIC for our liberation and did not go to Los Banos. He was part of the hostage release effort as interpretur along with a Japanese Nesei G2, Kenji Uyesugi and Col Brady of the Ed Building on Feb 5, 1945.

Aloha - Sascha (Weinzheimer Jansen)


---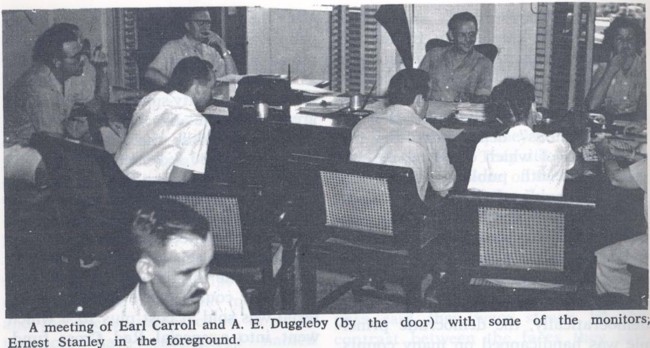 (Courtesy of Lou Gopal)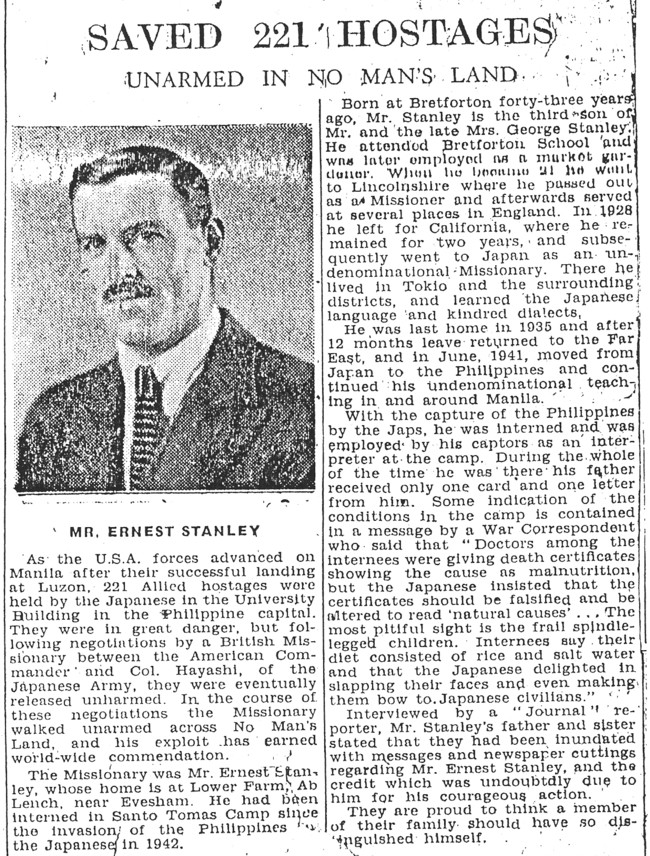 (Courtesy of Maurice Francis)




If you would like to share any information about Ernest Stanley
or would like to be add to my POW/Internee e-mail distribution list,
please let me, Tom Moore, know.
Thanks!


Background music to this
page can be controlled here.
"Rule Britannia"