DONALD MING DANG (1905 - 2003)


From the book, "Santo Tomas" by Frederic Stevens:

Donald Ming Dang

---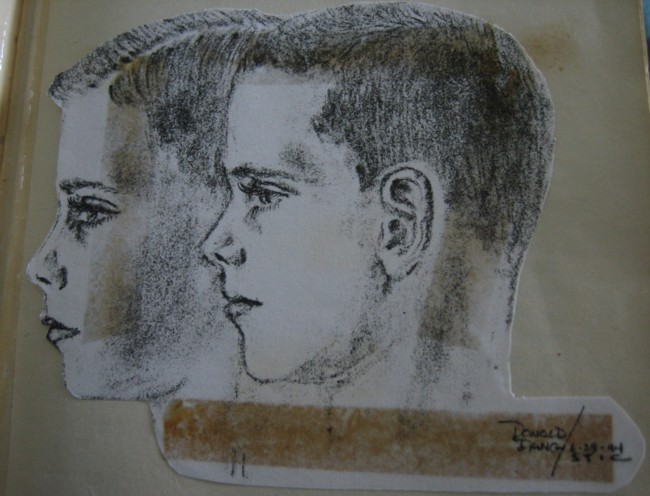 Sketch of Gordon and his brother Alan Hyde in Santo Tomas by Donald Dang,
who was an American/Chinese POW and also artist in the camp.
(Courtesy of the Hyde family)
---

From the Honolulu Star Bulletin
Monday, October 13, 2003

Donald Ming Dang, 97, of Honolulu, a retired artist and writer, died Oct. 8, 2003, in Kaiser Medical Center. He was born in Honolulu. He is survived by wife Mae; daughters Gloria Ball and Ada Wurst; brothers Alban, Howard and Edward; sister Beatrice Lee; three grandchildren; and five great-grandchildren. Services: 11:30 a.m. Friday at Borthwick Mortuary. Call after 10:30 a.m. Burial: 1 p.m. at Hawaiian Memorial Park. Aloha attire.






If you would like to share any information about Donald Ming Dang
or would like to be added to my POW/Internee e-mail distribution list,
please let the me, Tom Moore, know.
Thanks!


Background music to this
page can be controlled here.
"Waikiki"