MERALD W. COOK(E) (1920 - 1942/43)


March 9, 2006

Mr. Moore:

Thank you for putting my Uncle Merald on the Cabanatuan page. I have been unable to find much information about him and his squadron whereabouts after the bombing of Nichols Field.

I think his unit, the 17th pursuit squadron moved to Bataan in the final hours of freedom and he was participant in the death march. He was taken to Cabanatuan POW camp, where he died of beri-beri. His name is on the Tablets of the Missing in Manila.

He was a Private in the AAF. I have two pictures of him. One standing beside a two wing biplane with a seat chute on and had just soloed, and one of him standing beside a P-40, with flight gear on. Maybe just short of being commissioned. The dates on the pictures indicate they were taken just before the invasion.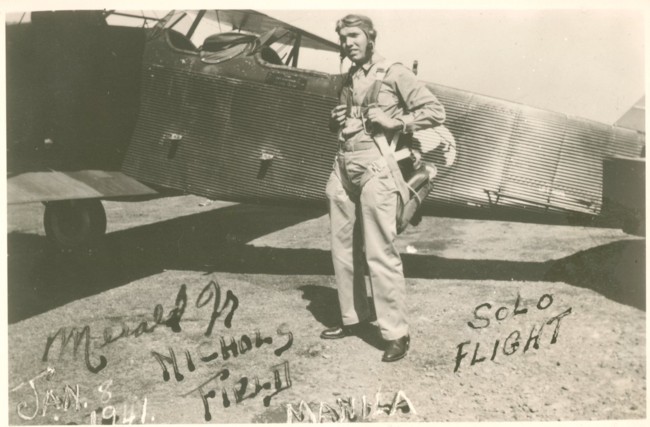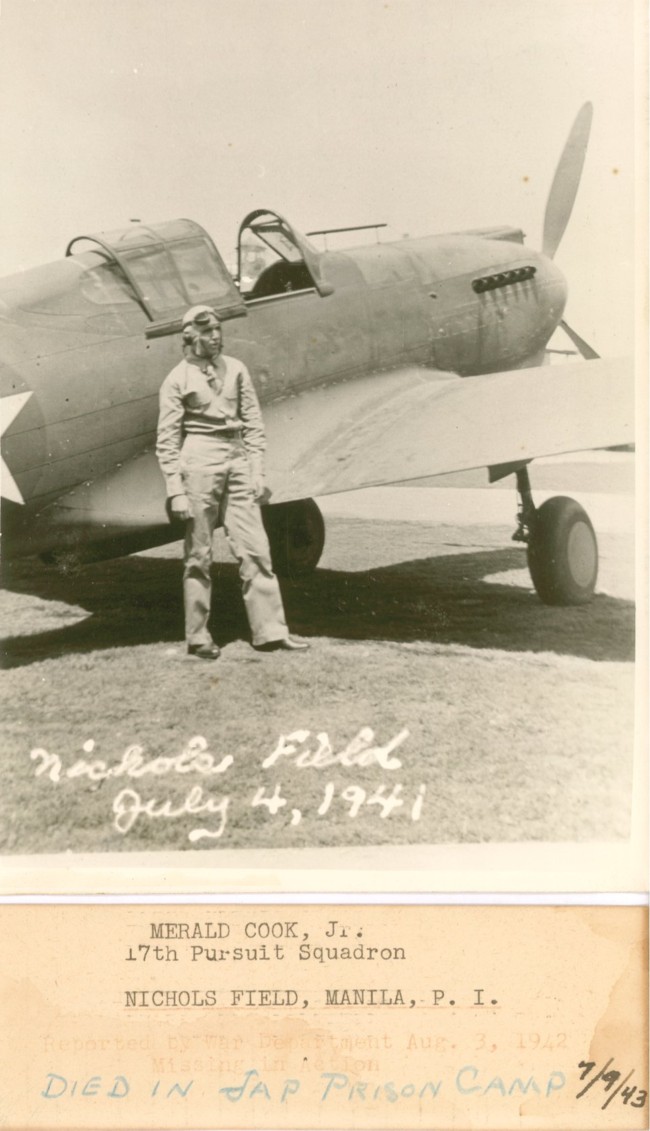 HELP!! The plane above is a P-40 -- what model?
Can you identify the bi-plane in the first picture?
Thanks for any help!


I have conflicting reports on his death, National Archives at College Park say, 07/09/1943 and the NPRC says he died on 11/12/1942. St. Louis has his war records, but not being immediate family am not able to access them.

The only recognition he has is the Tablets of the missing. Maxwell AFB does not have a record of him or his unit.

I have enlisted William L. Beigel of Torrance, CA to do some research.

The correct spelling of his last name is Cook, but all of his records indicate Cook with an (e).

Merald was born in 01/22/1920, Rutland, VT
17th pursuit squadron, 24th pursuit group Nichols Field, PI 1940-1942

Thanks for your help!

Douglas Merald Cook
206 Old Stage Rd
Essex Junction,VT 05452
802-238-4097
E-mail dmc727@adelphia.net






If you would like to share any information about Merald W. Cook(e)
or would like to be added to my POW/Internee e-mail distribution list,
please let me, Tom Moore, know.
Thanks!


Background music to this
page can be controlled here.
""Dahil Sa Iyo"