Elsa Colquhoun (mother) (1911-2001)
Robert Francis Colquhoun (son)

Harold Bertram Leney (1913-1953)

---
I was a British internee in Santo Tomas. My name is Robert Francis Colquhoun and I was interned with my mother, Elsa Colquhoun. We are on page 531 of the census list in Stevens's book.

I was born on October 2nd 1938 in Hong Kong, where my father was serving in the British Army. My mother and I left for Australia in 1941 but stopped in Manila, where she worked as a secretary for the American military. We were interned in Santo Tomas from January 1942, so I was three and a quarter when we went in and six and a half when we came out. I therefore remember a certain amount.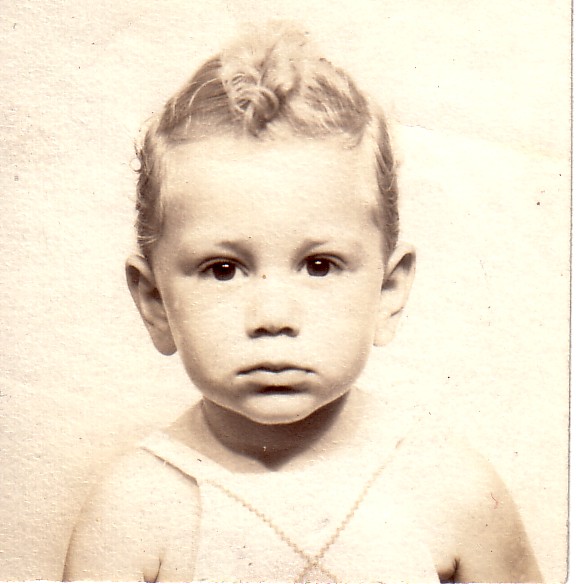 Robert Colquhoun - Santo Tomas, 1942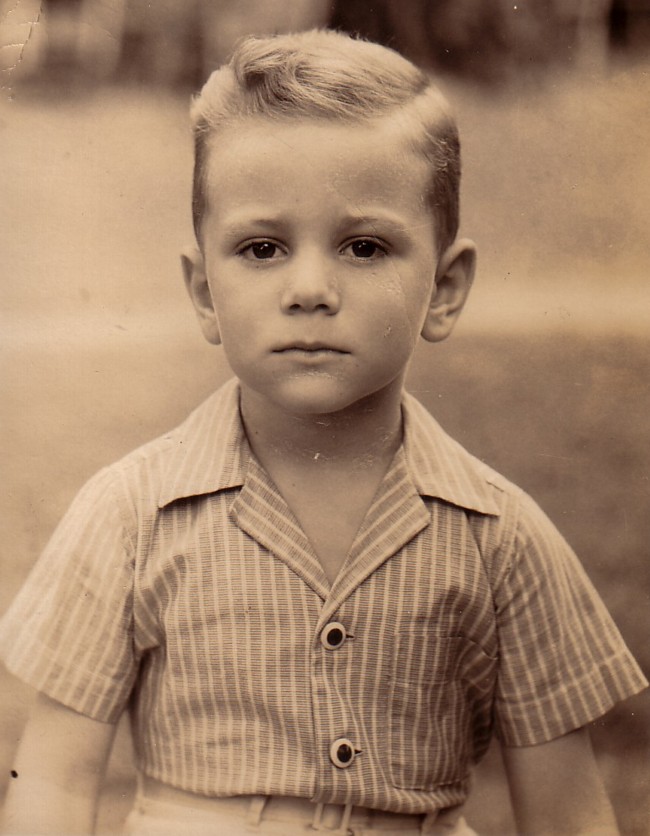 Robert Colquhoun
Still refusing to smile for the Japanese
Santo Tomas, 1944


My father was a Japanese prisoner of war in Hong Kong, and survived. In Santo Tomas my mother met another British internee, Harold Bertram Leney (page 533 in Stevens), a chartered accountant. In October 1944 Harold was arrested with others for smuggling food and cigarettes into Camp. I remember this well. He was part of the garbage collection crew and used to take me along with him. All of six years old, I would proudly help the adult men pull the cart, hardly aware that there was smuggling going on at the Main Gate where Filipinos from outside took over the garbage from the Camp crew. Our shanty was searched and beans (I knew about them) were found hidden in a mattress. Harold and other members of the crew were sentenced to three days 'heavy imprisonment' and the ringleader to thirty days. This is recounted on page 461 of Stevens's Chronology.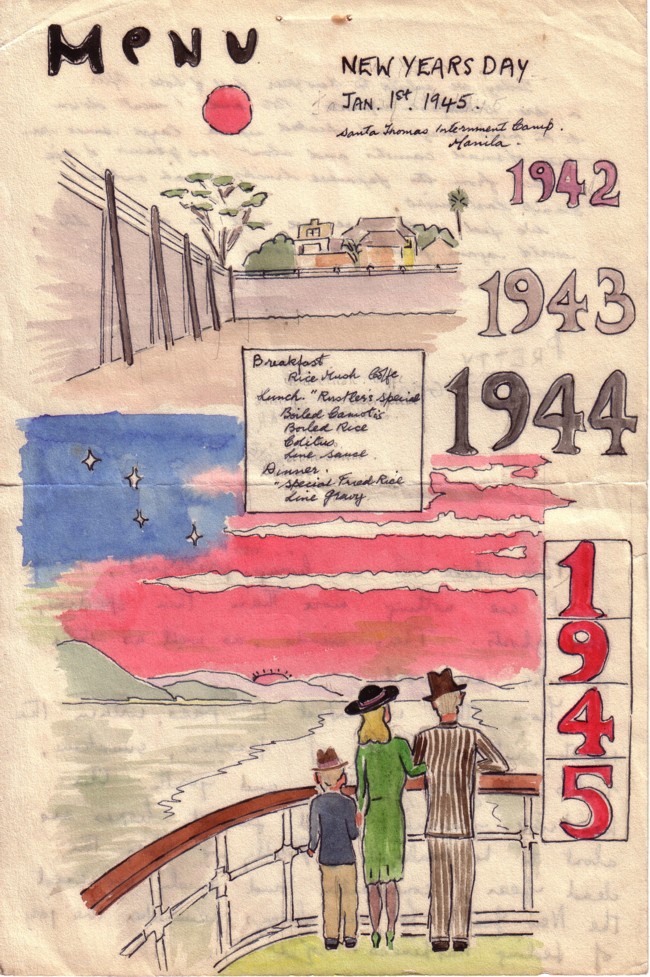 New Year's Day Menu 1945 by Harold Leney


The three of us returned to England via the USA in April 1945. My parents subsequently divorced and my mother married Harold Leney. They had three children, the eldest of whom, Thomas (named after Santo Tomas!), was actually born in Camp on March 30th 1945, two months after Liberation, but isn't listed in Stevens.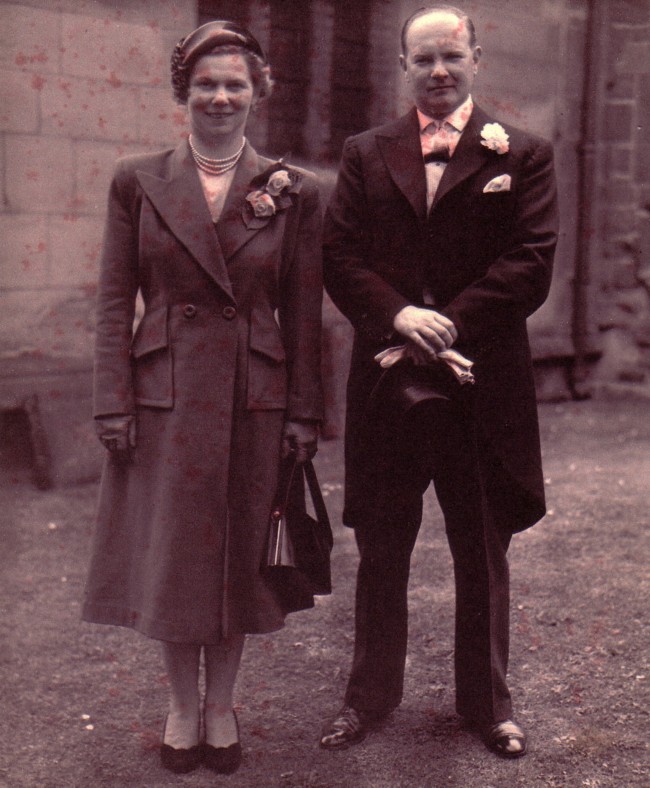 Better Days
Elsa and Harold Leney - After the War


After a few years in London, Harold took a job in Kenya, but was sadly killed in an air crash in 1953. My mother returned to England and for the next twenty years devoted herself to bringing up her children. In 1975 she married the widowed husband of one of Harold's sisters. She died in 2001, aged 90. My father remained in the army after the war and remarried. He died in 1997, aged 85.

I myself am a retired university lecturer in education and live in London. My wife is French and we have two sons and a grandson. (My surname, by the way, is of Scottish-Irish origin and is pronounced Kahoon. Emigrants carried it to North America, where it generally became Calhoun.)

I am close to all three Leney children: Tom, and twins David and Louise (born 1948). Tom works for a national educational body in London. His wife is Finnish and they have two sons. David is the retired head of a primary school in Felixstowe, Suffolk, but still teaches part-time. His wife is French and they have a daughter and a son. Louise, who is divorced, has a daughter and lives in Kent. By coincidence she lived in Manila in the 1980s and it is thanks to her that I have a copy of Stevens's book.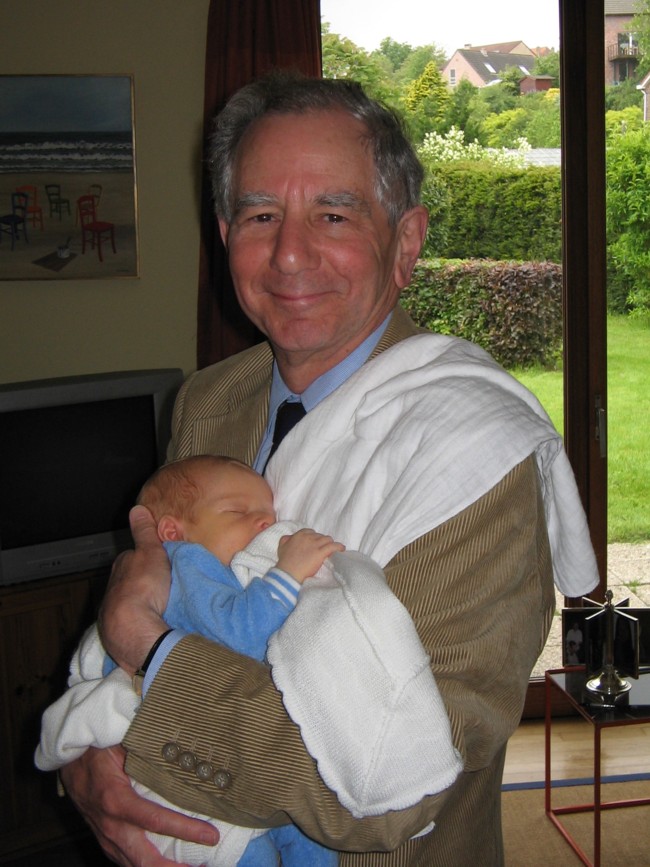 Robert Colquhoun - Proud Grandfather - 2006


I should be very grateful for any help people can give with the following:

(1) When did Harold Leney enter Santo Tomas, and where from? He arrived fairly late, possibly in early 1944. My mother says in a contingent from Baguio, but I can find no reference to such a group in Stevens. Can anyone throw light on this?

(2) What was the name of the ship that took us from Manila to San Francisco in April 1945? My mother says it was a Liberty ship - I always knew of it as a converted cargo boat - but I have forgotten its name. I thought I would recognize it from a list of Liberty ships on the internet, but no. According to Stevens, 3,000 internees left at the same time, so someone may be able to help.

(3) During the crossing of the Pacific I became very friendly with a French boy called Paul, who I assume had been in Camp. Is he the Paul Esmerian on page 540 of Stevens's census list? I should like to know what became of him and if possible make contact.

Robert Colquhoun
E-mail robcolquhoun@waitrose.com


---
UPDATE!

March 2017

I believe I have answers to my three questions:

(1) Harold Leney may have entered STIC on 2 January 1944 with 279 men, women and children from Davao in the far south of the Philippines. (2) The ship that took us from Manila to San Francisco (10 April - 12 May 1945) was the "Cape Meares", a C1-B freighter converted into a troopship and equipped with a hospital bay and operating theatre.

See my account of the crossing: http://philippineinternment.com/?p=979

(3) The boy I was friendly with on the "Cape Meares" was almost certainly Lloyd Cohen Elie. According to the Aliens passenger list, he was 6 years 10 months, US citizen, born Manila, 30 June 1938. Not interned.

He was travelling with:

His father, Hyman Cohen Elie, 45, Navy, Civil Service, US citizen, born Smyrna, Turkey. He was interned in STIC.

His mother: Yvette Gadol Elie, 25, housewife, British, born Alexandria, Egypt. Not interned. (Born 31 Jan. 1920, died 10 Jan. 1994.)

His grandmother, mother of the above: Fortunée S. Gadol, 55, housewife, British, born Alexandria, Egypt. Not interned.

The Elie family went to Brazil after the war but Lloyd seems to have retained his American citizenship and later travelled to London when he was a student. If he or anyone connected with him sees this, I hope they will get in touch with me.

Robert Colquhoun,London
E-mail robcolquhoun@waitrose.com



If you would like to share any information about the Colquhoun/Leney Families
or would like to be added to my POW/Internee e-mail distribution list,
please let me, Tom Moore, know.
Thanks!