BENNETT FAMILY
(there were several Bennett families in camp)


Roy Colman Bennett - father (1889 - 1967)
Before the war, Roy was the Editor for the Manila Bulletin. After liberation he ended up living in North Hollywood, California.
Margaret Wilson Bennett - mother (1898 - 1990)
Joan Elizabeth Bennett - daughter
Helen Louise "Honey Lou" Bennett - daughter

I'm not sure if all these Bennett's are related? Can you help?
Clifford Colquit Bennett
Edward Barnitz Bennett
Lawrence Estel Bennett
Roy DeWitt Bennett


---
January 15, 2008

From Connie Ford
Tom,
Thanks for meeting me at Margaret Sams' and lunch afterwards. It's good when the visits are two people at a time.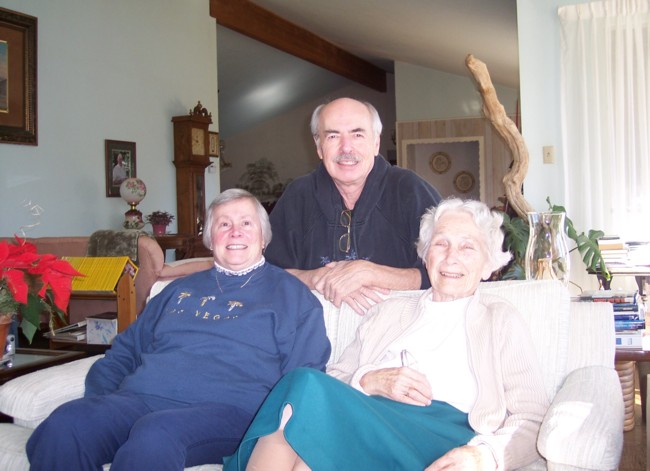 Connie Ford, Tom Moore and Margaret Sams
Below is the picture of the Roy C. Bennett's that Connie Ford found.
Joan with the bobbed hair, Honey Lou next to her, Roy next to the guard and I believe Mrs. Bennett next to Roy.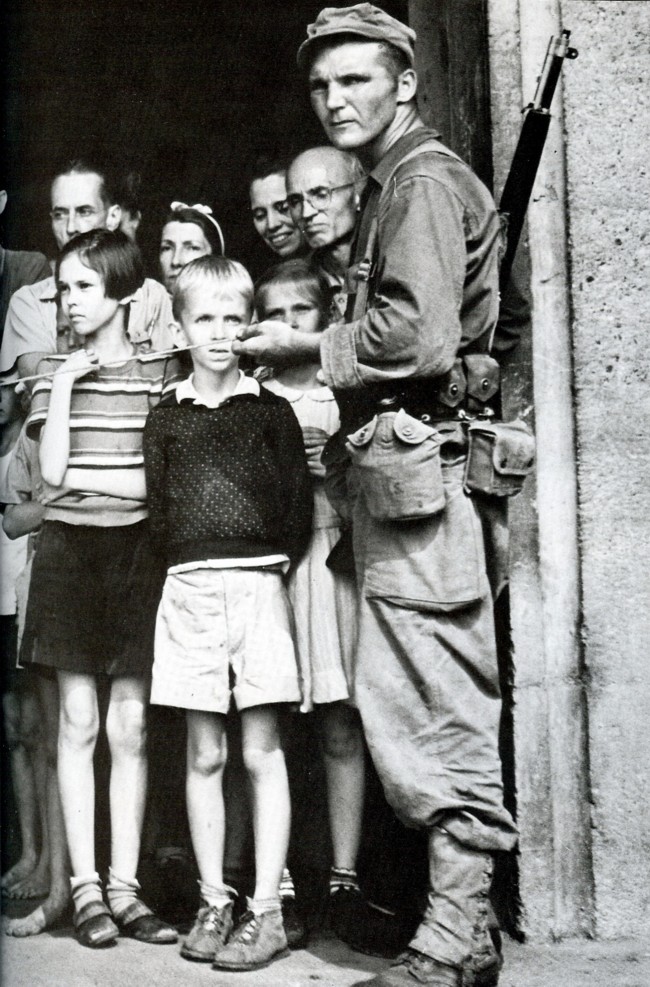 If you would like to share any information about the Bennett family
or would like to be added to my POW/Internee e-mail distribution list,
please let me, Tom Moore, know.
Thanks!


Background music to this
page can be controlled here.
"Dahil Sa Iyo"