ALBERT WONG aka ALBERT LEE (1905 -1959)
"Al"


Albert Wong was born February 2nd 1905 (from a Chinese marriage certificate). He died June 3rd 1959 in Brawley, California (Imperial County). I will have to get my wife's help with the bio, the dates and details are a bit sketchy but I will give you what we know/think.

Mike and Tina (granddaughter of Al Wong) Watchman

---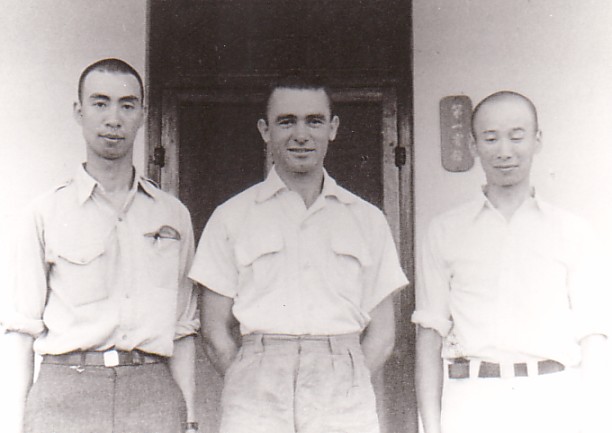 Sign says something about "radio"?
left to right
Al Wong aka Albert Lee, Emil "Scotty" Scott and Unknown
1938 or 1939
(Courtesy of Tom Moore)
---

The following pictures are from Al Wong's granddaughter:

This one is all about airplanes

This one has people not identified as army related

This one has any picture that was not of a person or airplane

This one has any pictures that I could identify as army people

Here is the marriage certificate. It was reprinted later, so it is not the original. This was also his second wife. His first wife passed away a couple of years before, his family from his first wife live in British Columbia. My wife (Tina) was quite close to them growing up.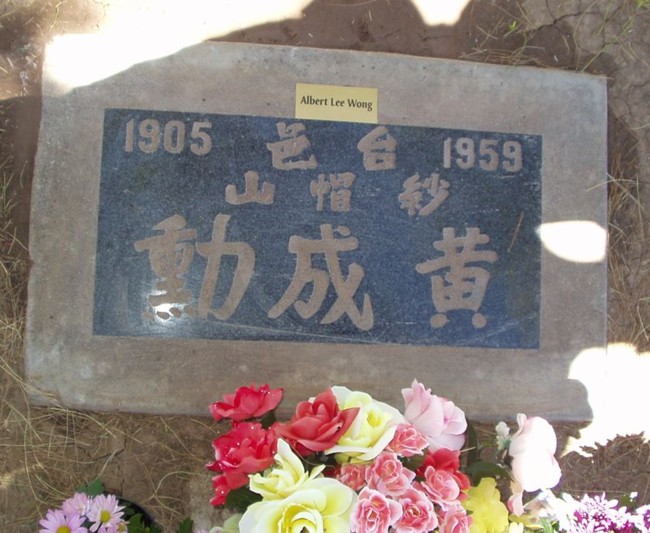 The following translation is from a research friend in Hong Kong, Wong How Man

It says, on top, Toi Yip (meaning Tai Shan in today's spelling, and where most overseas
Chinese in the West Coast came from, a village in Guangdong of southern China);
Second line (always read from right to left) is Sha Mu Shan, some local mountains of Tai Shan I suppose;
Third line is (again read right to left) Huang Cheng Hsung (in Pinyin), or likely in his own dialect of Cantonese, Wong Sing Fung.




If you would like to share any information about Albert Wong aka Albert Lee, please let me, Tom Moore, know.
Thanks!


Background music to this
page can be controlled here.
"Long Ago and Far Away" Beegie Adair at the keyboard