J. VINCENT BYRNE (1918 - 1984)
(Pilot)
(CNAC 19?? - 194?)


In the 1943-45 log book of Don McBride, Vince listed his home address as:


Vince Byrne
24 Manchester Rd.
Tuckahoe N.Y.
---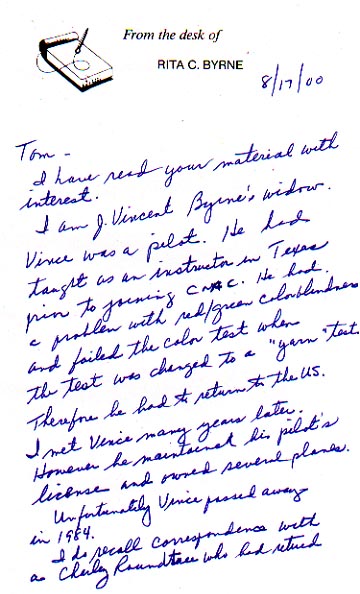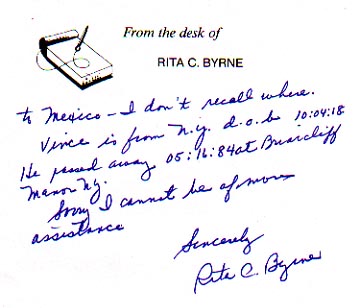 If you would like to share any information on J. Vincent Byrne
or would like to be added to the CNAC e-mail distribution list,
please let the CNAC Web Editor, Tom Moore, know.
Thanks!


Background music to this
page can be controlled here.
"Tuxedo Junction"