MARCH 1936
TENGYA, YUNNAN PROVINCE, CHINA


From The Dragon's Wings

"In March 1936, pilot Bryon O'Hara ran out of fuel in a snow storm and crash-landed on a mountainside near Tengya in Yunnan Province. Crew and passengers escaped without serious injury, but the Ford (Tri-motor) suffered extensive damage."

---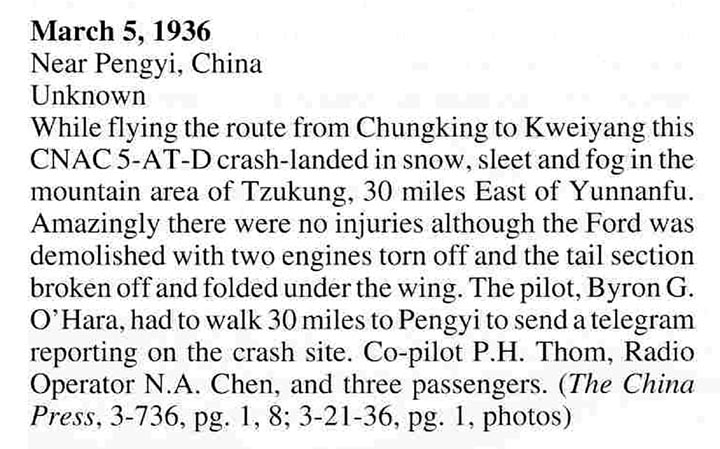 Captain Byron O'Hara
Co-Pilot P.H. Thom
Radio Operator N.A. Chen





Background music to this
page can be controlled here.
"Clair de Lune"